Eventhough I know it's better for my wallet, I have been seriously averse to packing my lunch lately. Buying something is just more fun – plus I can choose whatever I'm craving and not be tied down to a boring sandwich. I tried to be good on Thursday and I packed a peanut butter and banana sandwich, but when lunchtime rolled around…I.just.didn't.want.it. I think food should be enjoyable, so rather than force myself to eat what I had packed, I bought what I was craving – a giant salad with blue cheese, granny smith apples, and butternut squash. Yum!
But I also hate wasting food, so I diligently packed up my sammie and brought it back home. With a little help from my stove top, I turned a plain sandwich into something special.
PB-Banana French Toast (with maple syrup drizzle)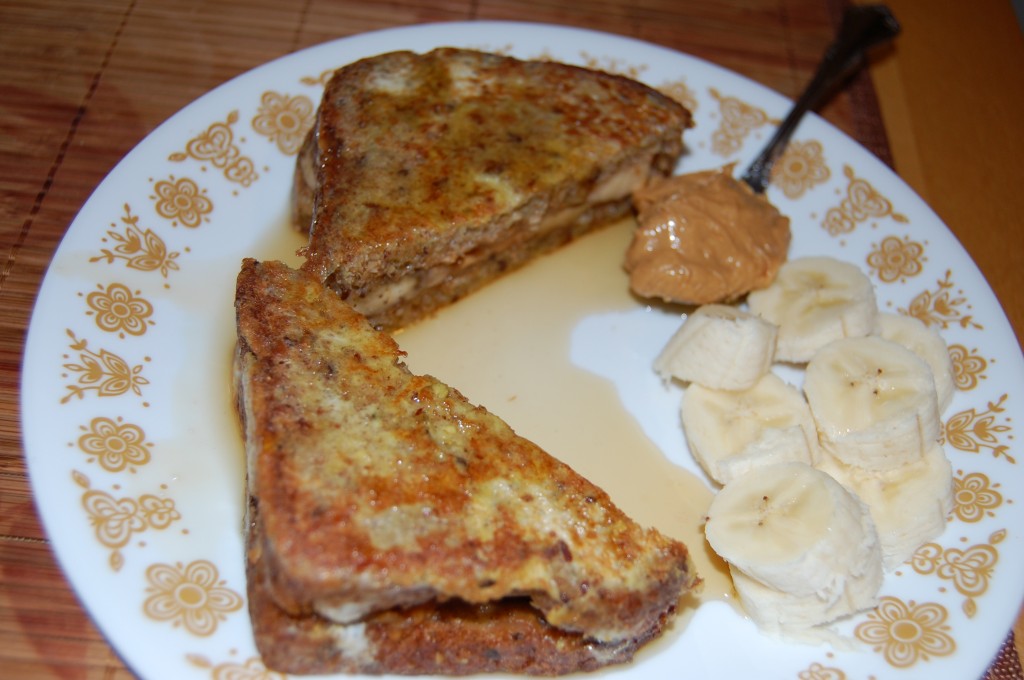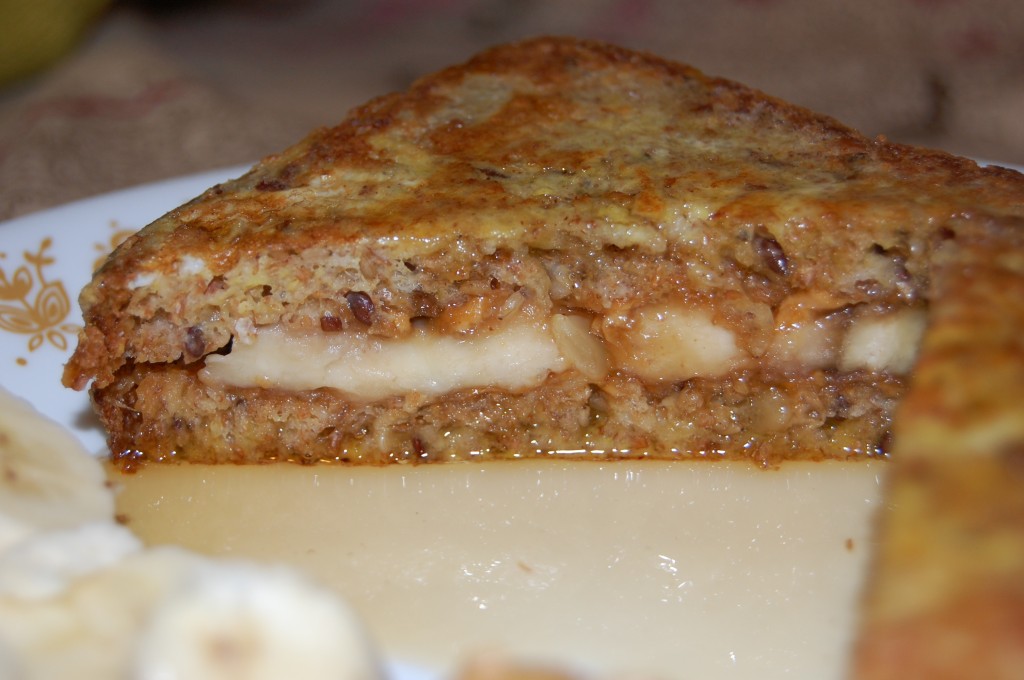 Ingredients:
2 slices of bread
2 Tbs peanut butter
1 banana, sliced
1 egg, splash of milk, shake of cinnamon
tsp butter
maple syrup for drizzling
Directions:
Make a pb-banana sandwich as usual, set aside.
In a shallow dish, whisk together the egg, milk, and cinnamon. Soak sandwich in egg-mixture (about 2 minutes on each side).
Meanwhile, heat a tsp of butter in a saucepan over medium heat.
Cook the sandwich until insides are warm and outsides are brown and crispy. Serve with warm maple syrup.
This sandwich (and you know, the 1/2 pint of Ben & Jerry's that I had for dessert…) fueled me for an early bird run with Kelly this morning. We were up and running around the reservoir before the sun. I ran about 8 miles and the time passed so quickly with company!  And eventhough it was cold and dark, I really liked finishing my run so early. It left me with plenty of time to shower and get ready for work. I even had time to mop the kitchen floor and stop at Starbucks! It's the small things, really…
Question: Do you bring your lunch to work or buy it? How do you keep it exciting?