Baby, it's cold outside. And lately all I've been craving is hot soups, stews, and warm comfort foods. Last night I made a simple and nutritious stew which I served over arugula to get in some extra veg. If you make this, feel free to add in regular potatoes, carrots, or your favorite root vegetable!
Sweet Potato Stew (makes 3 servings)

Ingredients:
1 onion, diced
3 cloves of garlic, minced
3 sweet potatoes, scrubbed and cubed
8 oz tomato sauce, no salt-added
1 can of chickpeas, rinsed and drained
2 cups water
1 Tbs each of cumin and cinnamon
1/2 tsp salt
1 Tbs sriracha or hot sauce
1/3 cup peanut butter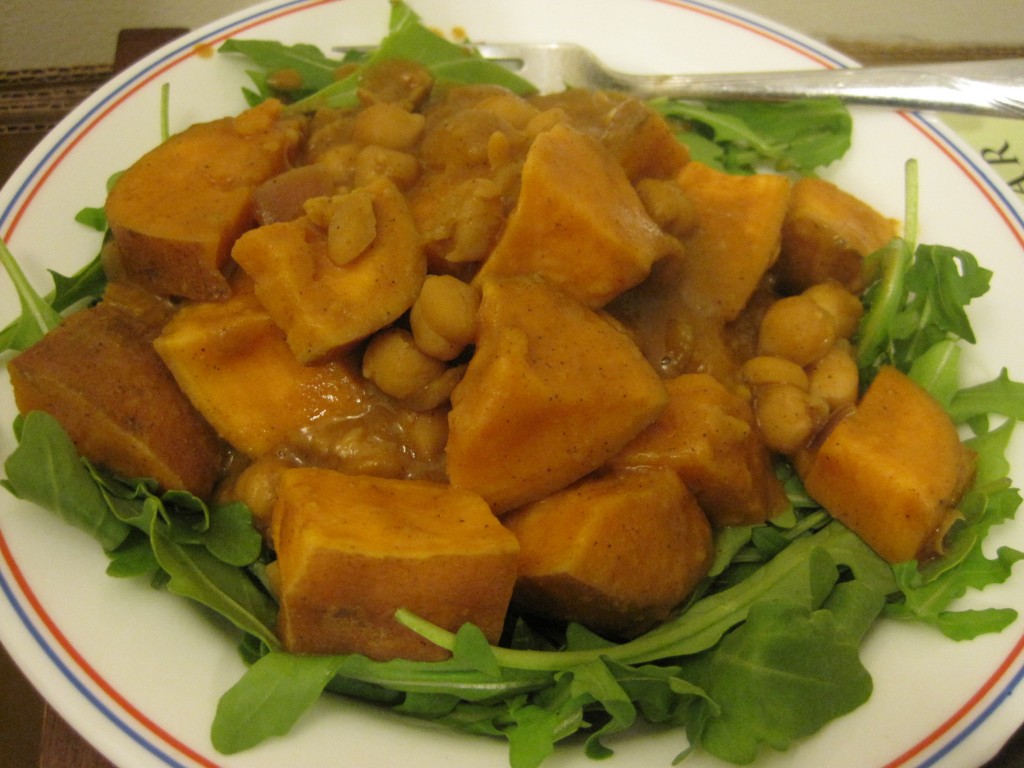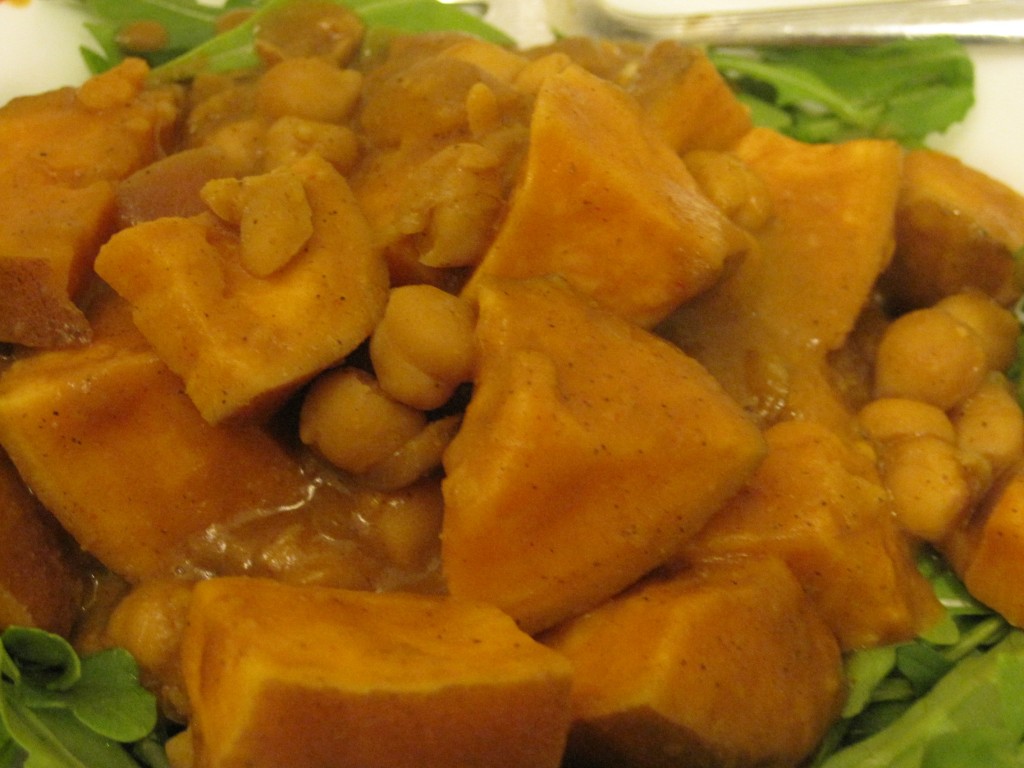 Directions:
In a dutch oven or large pot, saute the onions in the olive oil until soft, add the garlic and cook for another minute or two
Add the sweet potatoes, water, tomato sauce, chickpeas, spices, and salt and cook over medium heat, covered for 20 minutes
Remove lid and cook for another 20 minutes, or until sweet potatoes are soft
Stir in sriracha and peanut butter
Serve over cous cous, rice, or arugula and garnish with crushed peanuts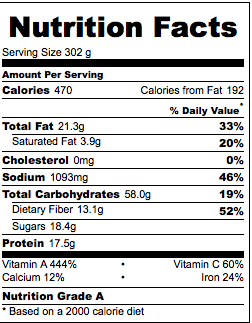 After my powerhouse dinner, I woke up bright and early and met Ms. Madeline of the fab blog Greens and Jeans for breakfast. We went to one of my favorite spots in NYC – City Bakery!
I finally had the chance to try the famous pretzel croissant! Salty, buttery, flaky, and a little sweet. Served hot. Amazing! This is something I will dream about on long runs. I also downed a cup of coffee (my second of the day) and a bowl of cherries and yogurt.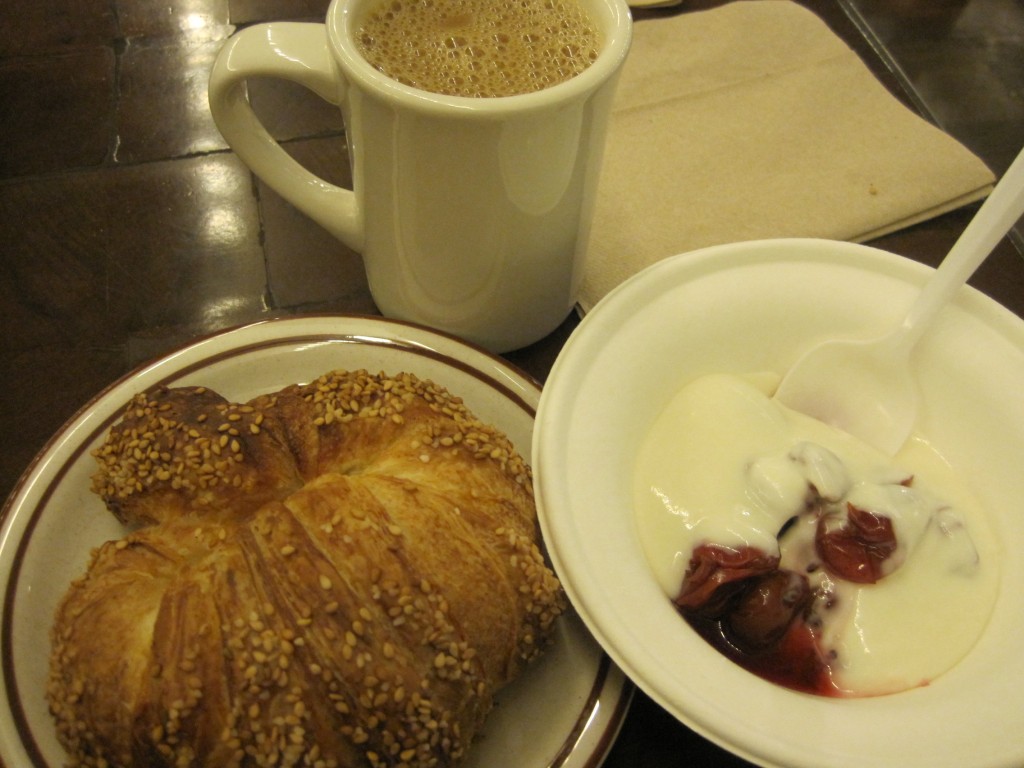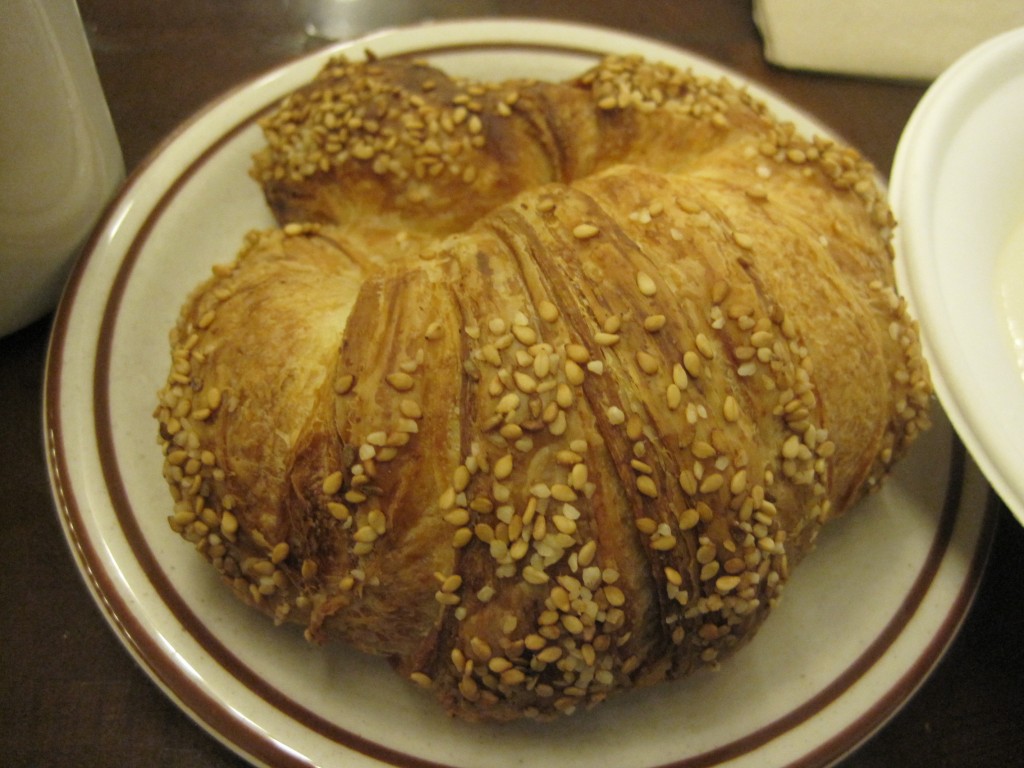 The pretzel croissant was amazing, but the company was even better! Thanks for the breakfast date, lady : )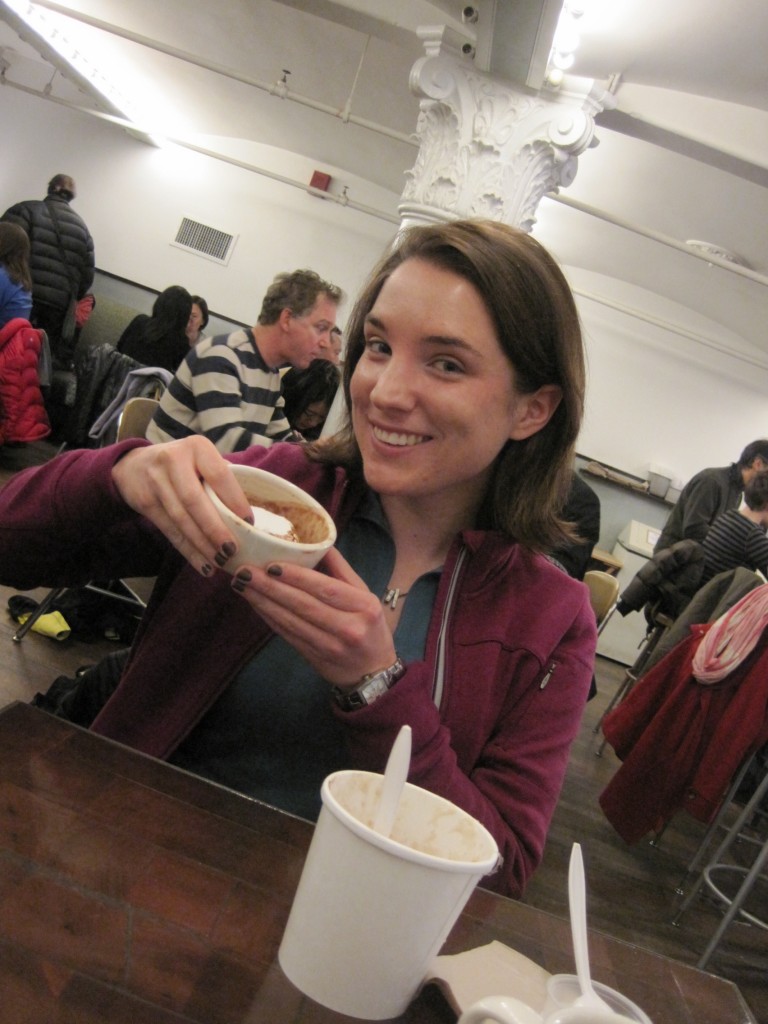 I just baked a batch of brownies…to you, know…carboload for the 10k I have tomorrow, hehe. And now I've got to hit the roads for an easy 3 miler. Anyone else running the Joe Kleinerman 10k in CP tomorrow morning? If you see me, say hi!!
Which blogger would you most like to eat breakfast with? Holly the Healthy Everythingtarian is my pick! Ideally, we'd dine on molasses cookies and coffee : )