Most people who know me would describe me as a generally sweet and happy person. However, if anyone heard my inner dialogue these days, sweet and nice would NOT be what comes to mind. Lately, a lot of things have been putting me in an sour mood – holiday tourists that clog up the sidewalks of midtown, freezing temps, 4pm darkness, douchbags that disappoint , boredom at work, whine-inducing race performances…you get the idea. In order to not be perceived as a raving lunatic (or just plain bitchy), I need coping mechanisms to deal with my stress.
One of those outlets is obviously running, but good friends (and wine!) are equally important in the quest to keep me sane.
On Friday I met two of my best lady pals (who also happen to be bloggers) for a vegan dinner at the E. Village Caravan of Dreams. I contemplated a salad, but eventually ended up tucking into a rosemary aioli and mushroom burger on ciabatta. It was washed down with sangria because a vegan meal definitely needs to be balanced out by some indulgent wine!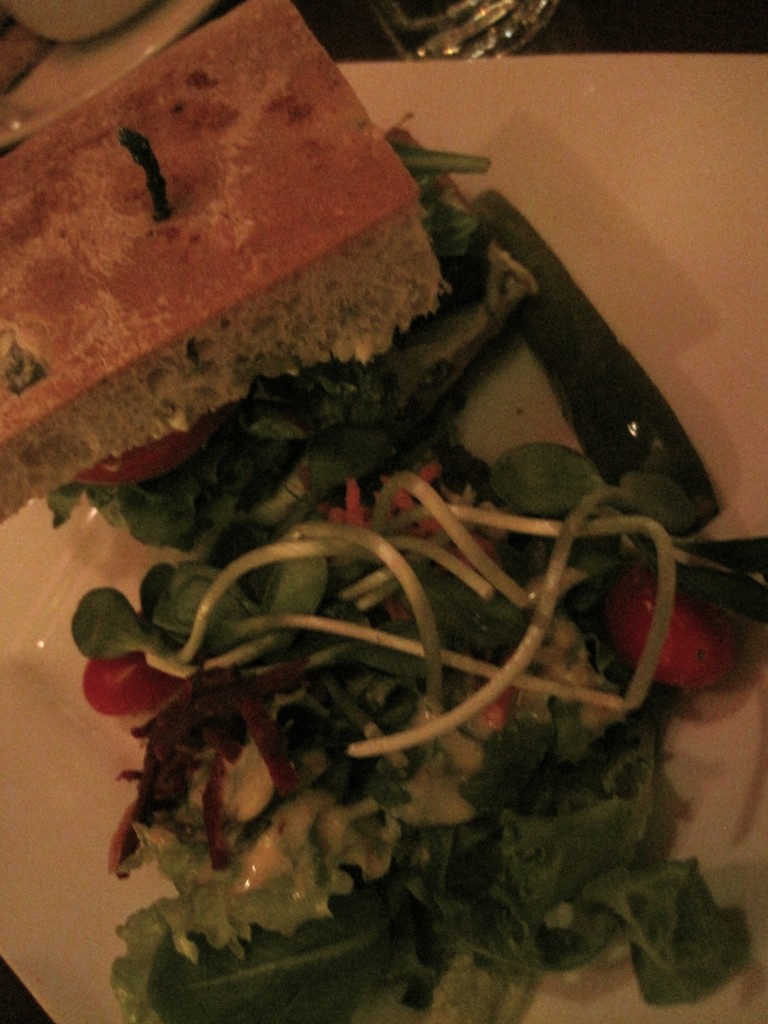 As the night wore on, we found ourselves in the speakeasy atmosphere of Cienfuegos. The stress of the work week and my bad mood slowly dissipated as my girlfriends and I sipped rum punch and laughed so hard my stomach hurt (seriously…this is when you know your core strength is weak).
The atmosphere of Cienfuegos makes you think you've been transported to Cuba…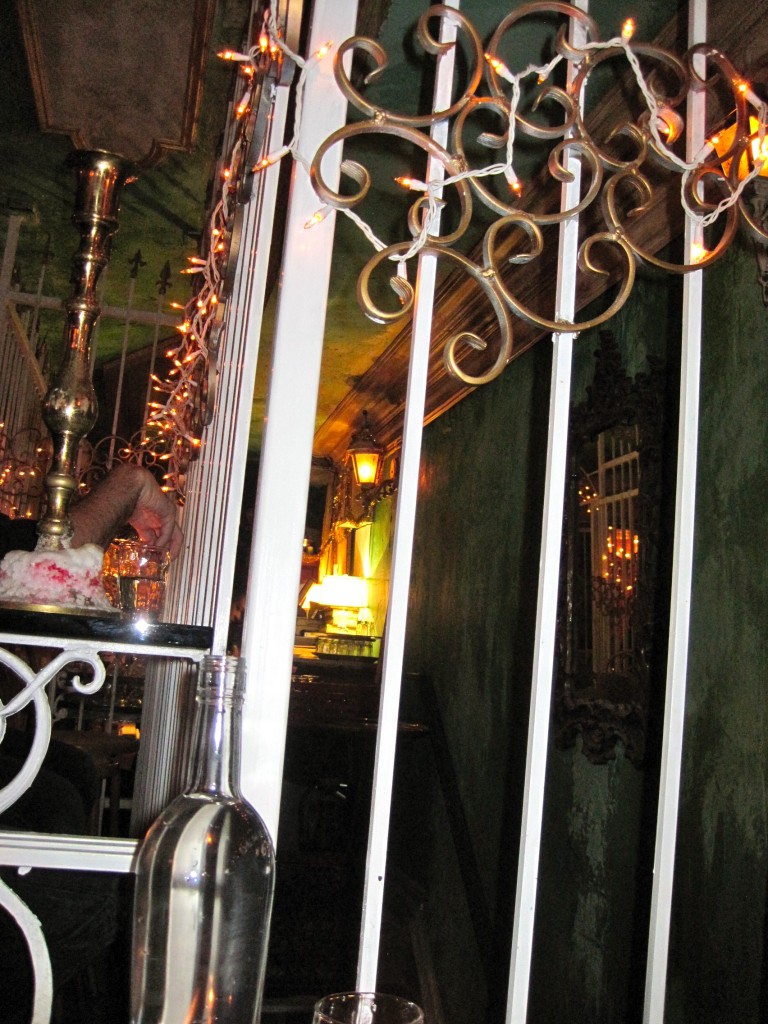 Blogger in action…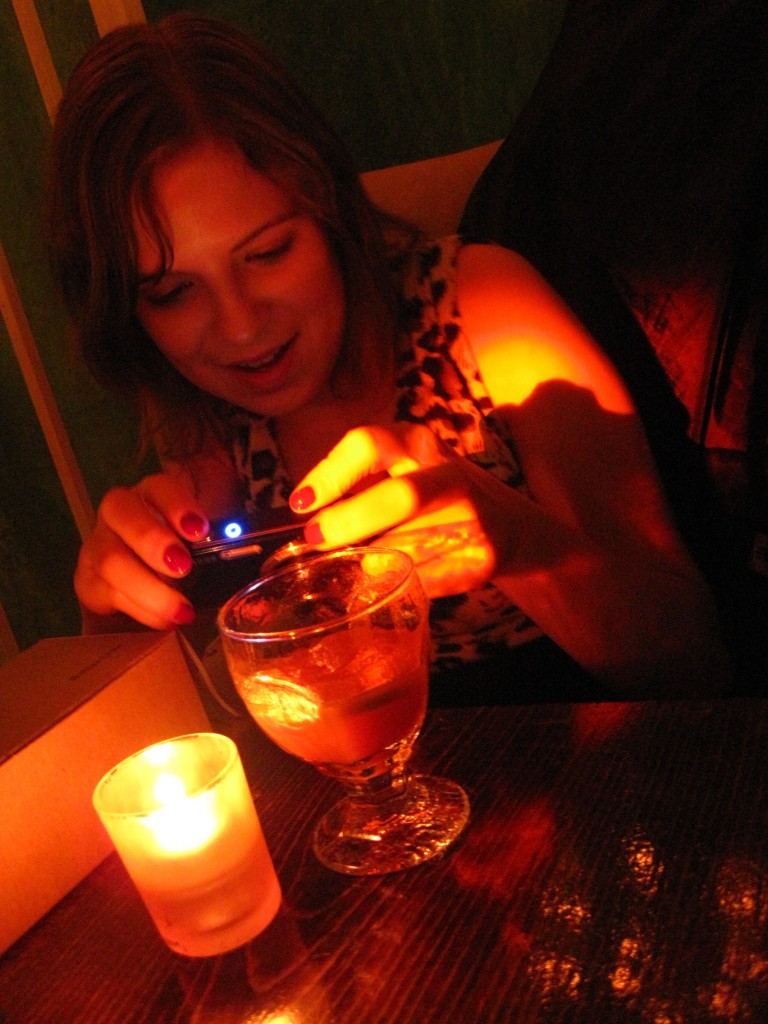 One bowl of pumpkin patch punch, please. Pureed pumpkin, nutmeg, cinnamon, ice, and RUM.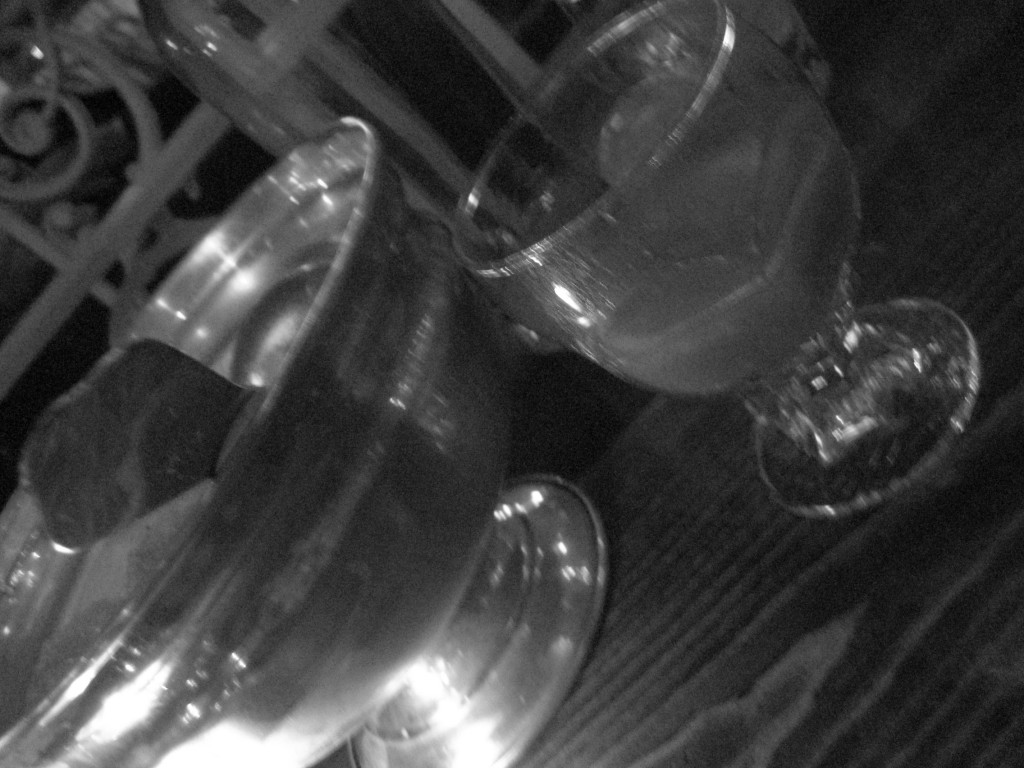 I definitely need my alone time, but I also need good company. My outlook on life was completely different by the time I arrived home Friday night. I didn't even think menacing thoughts about the dude who took the last open seat on the 6 train. Viva wine and friends!
And the Butterlane banana-peanut butter cupcake devoured at 1am didn't hurt either….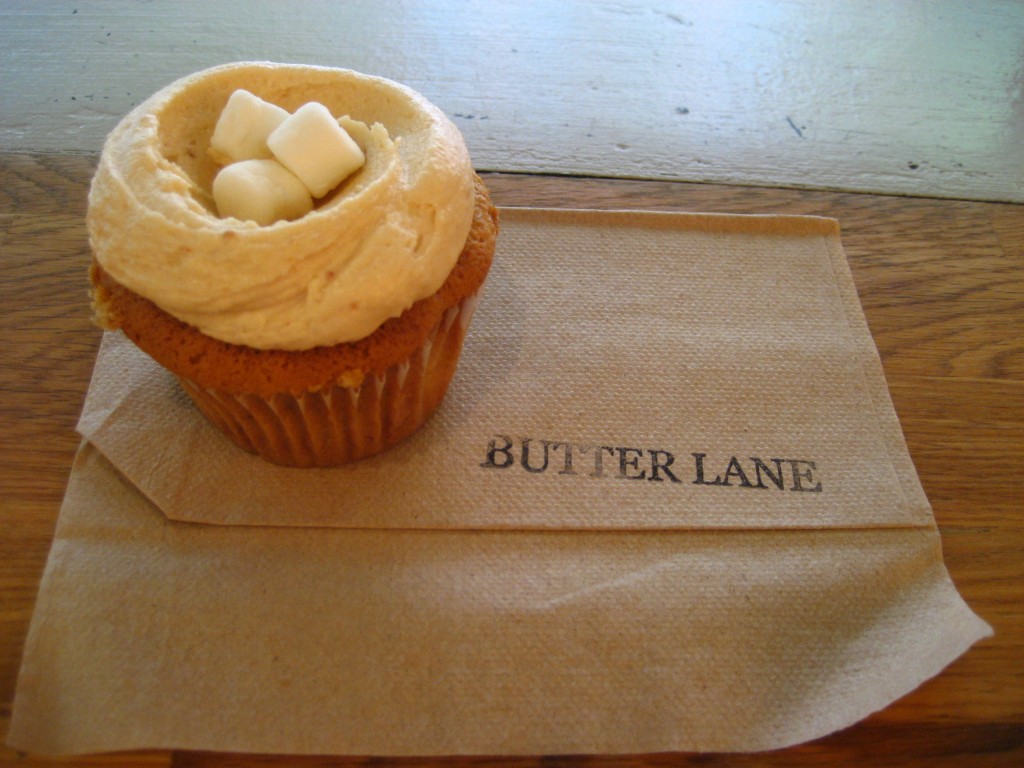 [photo credit: Elizabeth G., FreeFoodBoston]
By Sunday, I was in need of another one of my go-to "feel better" activities – a good long run. The weather gods smiled upon me and I was able to hit up Central Park during a brief break in the day's downpours. Wearing my favorite "bad ass" tank top and shorts, I powered through a few solo miles in the calm 55 degree weather. With each step I felt like I was leaving a tiny bit of what was bothering me on the road. And throughout my run, I was lucky to meet up with not one, but TWO running buddies (hi Ada and Jacqui!). The miles flew by and I had run almost 10 miles before I felt like stopping. I finished up my run with a hot shower and when I emerged I felt renewed. That feeling won't last of course, but that's why I keep pounding out the miles day after day. And why I try to keep my social calendar booked with friends and fun. I need them to keep me sane, grounded, and reminded of how lucky I actually am.
What do you do to keep yourself balanced? I'm always lookin' for new ways to ward off the crazy stress monster…