The sad face was a nice touch –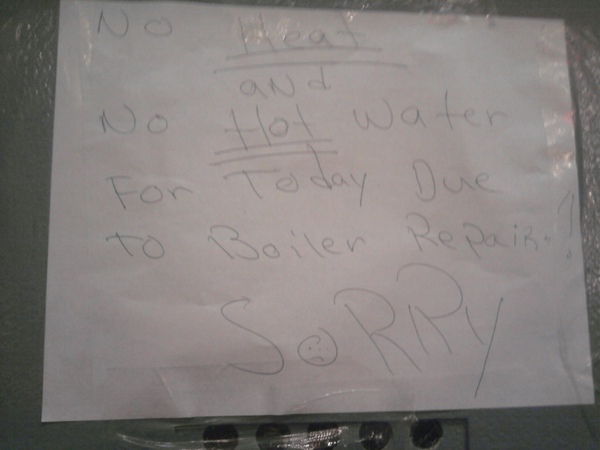 If by chance you return to your apartment in the midst of a cold snap and the boiler is broken (a.k.a. no heat or hot water for you!), I have a few tips.
1) Assuming your stove still works, keep a constant supply of soup and hot tea flowing into your belly. (As an aside, I somehow went 26 years without knowing the wonderfulness that is ramen?!?)  I mean, yeah, it's kind of high in sodium, but it takes 3 minutes to make and it only costs 27 cents! To make it a little healthier, I only use 3/4 of the seasoning packet (to reduce sodium) and I add in a mix of frozen veggies and edamame. I'm no longer in college, but I'm still on a budget. NYC is expensive, yo. And the JCrew sales beckon.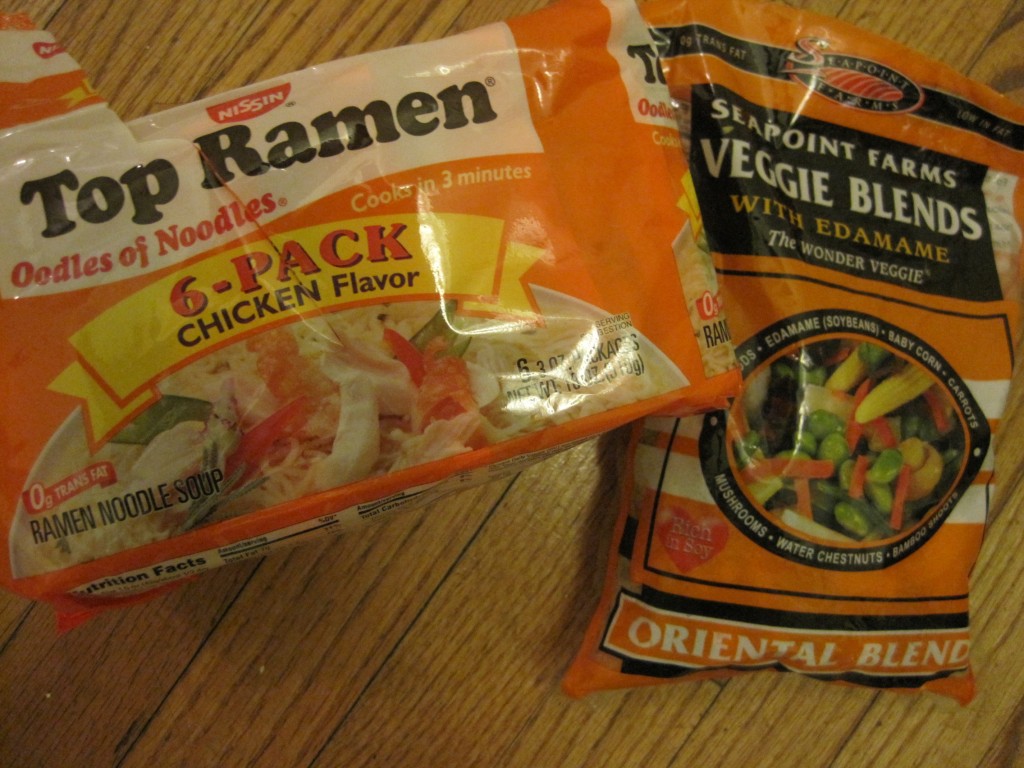 2) After I had my fill of hot soup and tea, I cranked up the oven to bake some cookies! These cookies were probably some of the tastiest that I've ever made, although that could be the hypothermia talking.
Candy Cane Cookies (makes about 2 dozen)
Ingredients:
1 stick of butter
3/4 cup sugar
1 egg
1 tsp vanilla
1 2/3 cup flour
1 1/2 tsp baking powder
1/2 tsp salt
1/2 cup crushed candy canes (about 5-6)
extra sugar to roll the cookies in
Directions:
Preheat oven to 350 F, line a cookie sheet with parchment paper
Put unwrapped candy canes in a plastic baggie and crush with a rolling pin (bonus: I was able to work out some of the aggression I was harboring towards my landlord!)
In a large bowl, cream together the butter and sugar with a stand mixer or hand mixer, add egg and vanilla
Whisk together flour, baking powder, and salt and slowly mix in to the butter mixture
Mix in 1/2 of the crushed candy canes
In a small bowl combine the remaining candy cane pieces and about 1/4 cup sugar
Roll dough into walnut sized balls and roll in candy cane – sugar mixture, place on baking sheet and flatten slightly
Bake for 8-10 minutes, until lightly browned, and then cool on a wire rack.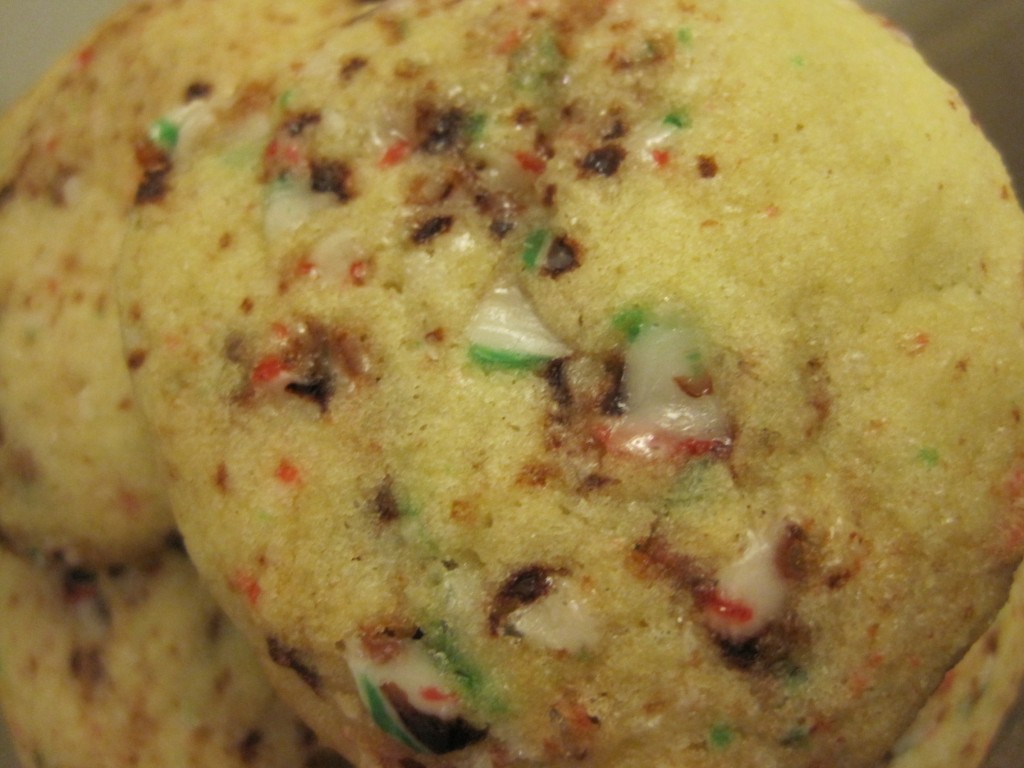 3) Another perk of having no heat or hot water is that I've really been utilizing my gym membership. I've run on the treadmill, taken a spinning class, used the elliptical, and lifted weights in the past 3 days. Huzzah for cross-training and being a well-balanced runner! Plus, my gym has hairdryers – say goodbye to icicle hair.
4) When it's time to hit the sheets, I recommend finding a really hot bed partner. Specifically one that can last for hours (TWSS). Hehehe. But in all seriousness, I really did sleep with hand warmers under my pillow and by my feet.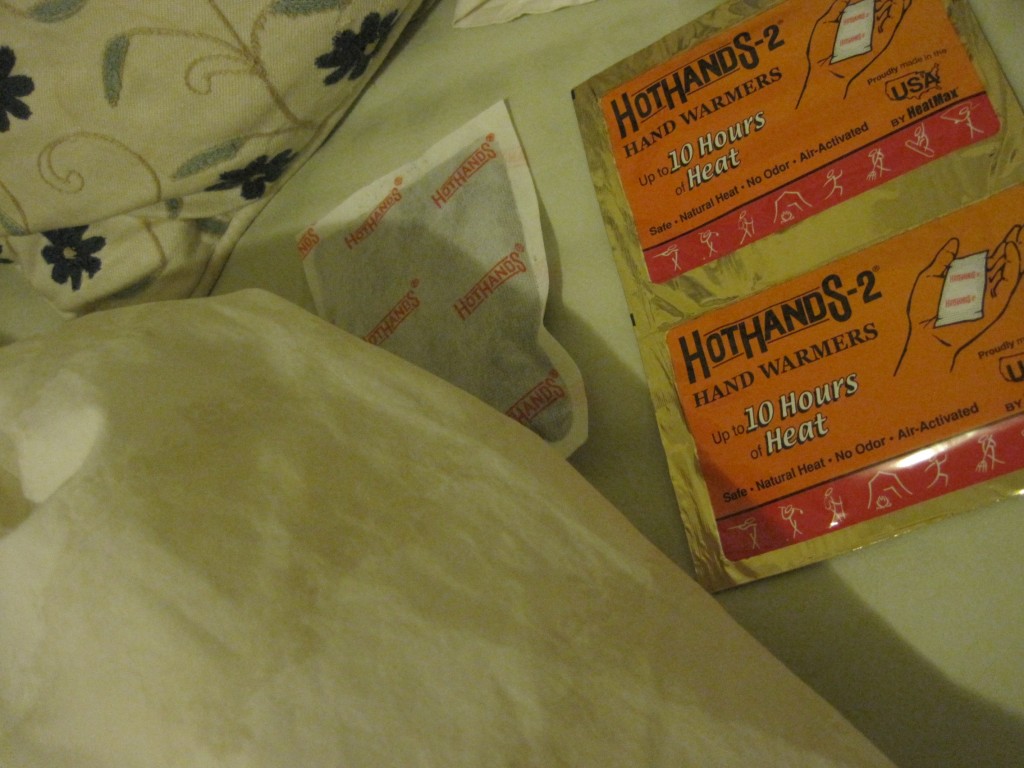 If all else fails, you can go hang out at your neighborhood bar – may the drinks be cheap and your bartender be cute.
Happy Running!