After 6 days of complete rest, I made a return to exercise. I still wasn't feeling up to a run yesterday (boo, congestion!), so I headed to my gym for 45 minutes on the elliptical + ab workout. It felt alright, but I was a little hungry and tired, so my energy levels were not at an all-time high.
This morning (Monday), I joined the roommate for my first post-marathon run. We covered 4.5 miles in about 39 minutes and besides a sniffly nose, the legs felt GOOD. I'm going to take it easy for the next week and perhaps only run 3-4 times. After spending 4+ months training for the marathon (and the previous 6-7 months building a base), I needed not only a physical, but also a mental break. Running is something that I enjoy and in order to keep feeling motivated and excited about the sport, periodic breaks are necessary! Even if you don't run long races (such as marathons), taking a week off every 6-12 months is really important. It's better to take a planned rest now than to experience burn out or injury later!
As my marathon training was wrapping up, I started to think about my future running goals. Racing another marathon is not on the table for at least the next year (probably longer). Studies show that women don't reach there marathon peak until their 30's, so at 26, I feel like now's the time for me to focus on shorter distances. My immediate goals are the annual Run for the Diamonds 9-mile race that I run every Thanksgiving (this will be my first long run back), followed by the Joe Kleinerman 10k on December 5. I won't be in peak racing condition yet, but I'd like to run sub-7:00 pace for that race.
After the holidays, I'd like to return to team tempo workouts on Thursday nights and start adding in some speedier intervals on Tuesdays (this will probably be done on the treadmill, since an annual membership to the nearest indoor track is $300). I plan on racing an indoor 3k sometime in January and February and I'd like to run somewhere around 11:30 (or faster!). Once I get a few track races under my belt, I'll switch focus back to the roads and concentrate on running sub-40:30 for the 10k. Why 40:30? That's the qualifying standard for the National Track Club Championship Meet held in July. And although it's awhile out, I'd like to wrap up 2011 with a sub-1:30 half-marathon. Ambitious goals, eh? It's entirely possibly that weather, work schedules, or an injury (eek, hope not!) will alter these plans, but goals give excitement and purpose to my running, so I'm hoping for the best.
🙂
I still have lots of thoughts and reflections about the marathon distance, but I'm saving that for a separate post later this week. Until then, how about some cookies??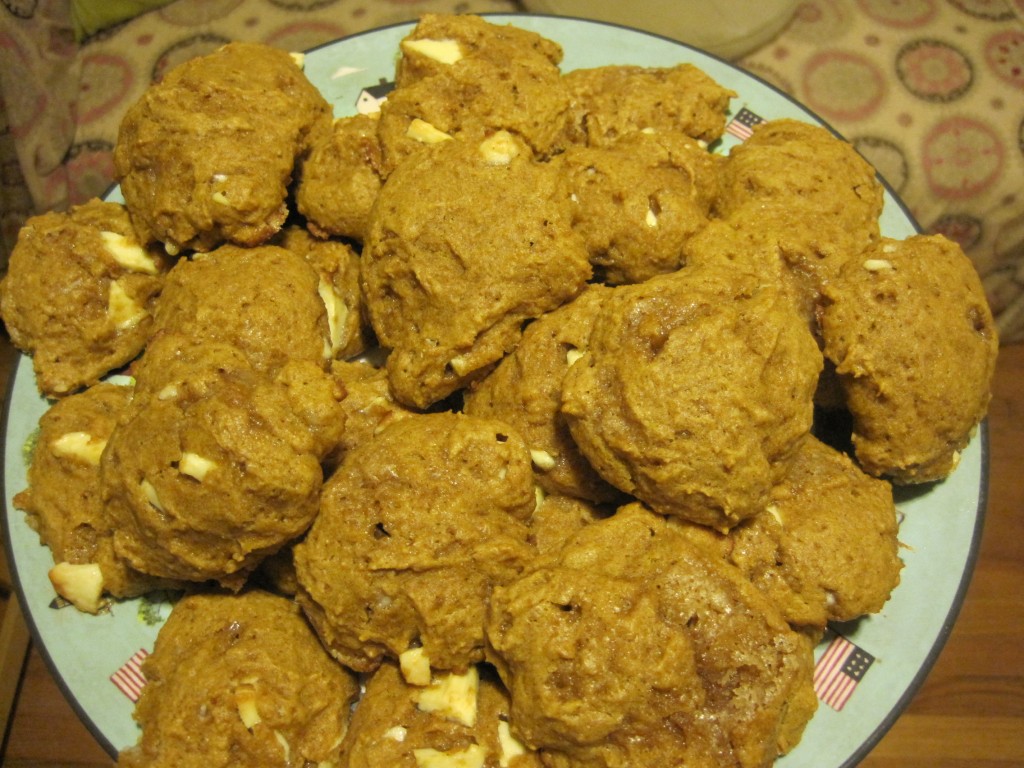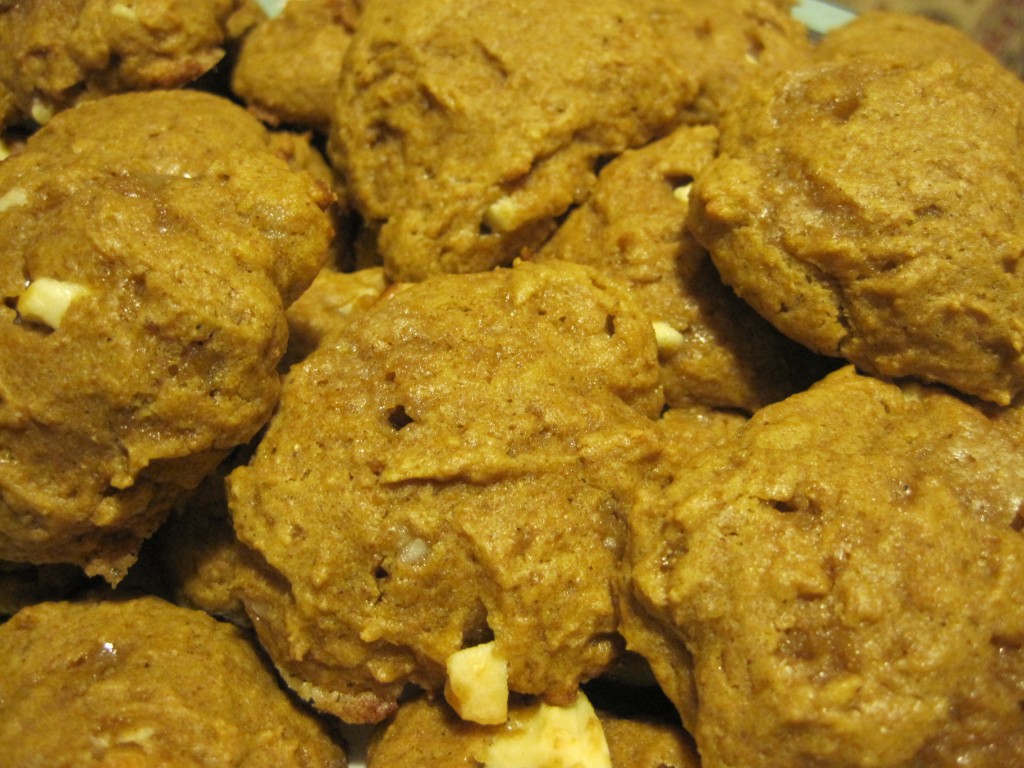 White Chocolate Pumpkin Cookies (makes 30)
Ingredients:
1.5 cups whole wheat flour
3/4 cup all-purpose flour (next time I would use a full cup)
1 tsp baking soda
1/4 tsp salt
1 tsp cinnamon
dash of ginger and nutmeg
1 stick of un-salted butter (8 Tbs)
1 cup of sugar (I used 1/2 brown, 1/2 granulated)
2 eggs
1 1/4 cups canned pumpkin (NOT pumpkin pie mix)
1 large white chocolate bar, chopped
Directions:
Preheat oven to 300 degrees, prepare a cookie sheet with parchment paper
Whisk together flour, baking soda, salt, and spices in a medium bowl
Cream together butter and sugar until fluffy, mix in eggs and pumpkin until combined
Slowly add dry ingredients to wet ingredients and mix just until incorporated
Stir in white chocolate chunks
Chill dough for at least 30 minutes
Place heaping spoonfuls of dough on parchment lined cookie sheets and bake for 10-14 minutes, or until lightly browned.
Allow to cool on pan for 1-2 minutes and then transfer to a wire rack.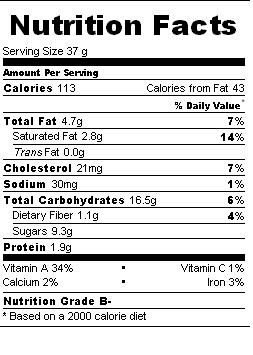 Note: these cookies are really soft and moist – almost like little pumpkin cakes. It's a variation on a white chocolate pumpkin cookie recipe that I made last year. I still don't think that the formula is *perfect* so if you bake these and have suggestions, leave a comment!
What are your running/exercise goals for the next 12 months?