Ahhh, race day is almost here! After deferring last year's marathon due to an injury, I am more than ready to hit the streets of NYC and race 26.2 miles. I've been taking it really easy this week – minimal running, lots of beet juice, 7-8 hours of sleep each night. I feel like I have a ton of pent up energy! Unfortunately I woke up with a sore throat this morning (ugh ugh ugh). I'd be lying if I said I wasn't freaking out, but I'm trying to be proactive with lots of vitamin C, zinc, tea, and soup. Breakfast was a Starbucks gingerbread misto and big bagel with scallion cream cheese!
My get-better-soon lunch was a big bowl of turkey noodle soup (mmm, sodium/electrolytes!), raisin toast w/ cream cheese, and vitamin water.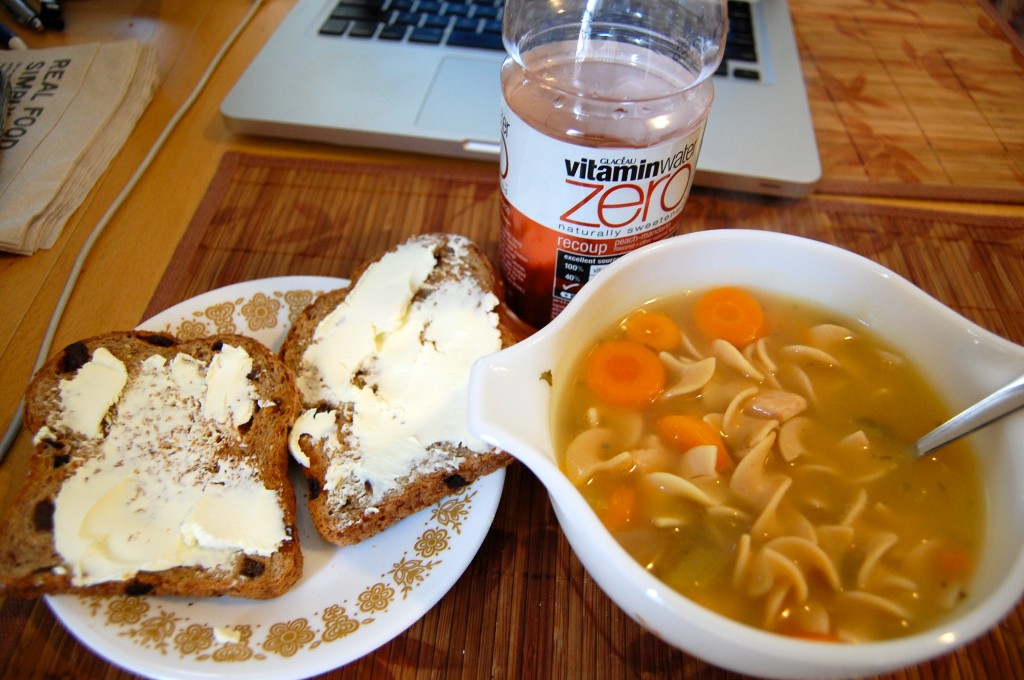 I spent the rest of the afternoon in bed with a cup of tea and some dark chocolate.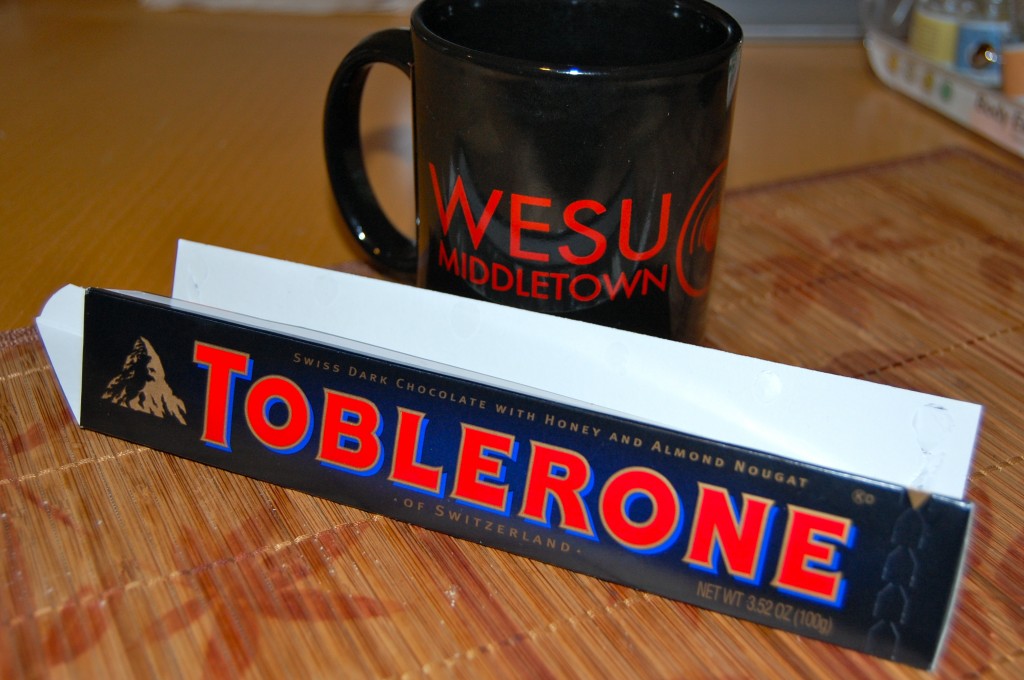 Around 4pm, I felt good enough for an easy 3-mile jog with the roomie. I felt good – the shake out run actually made my throat hurt less, woo!
I made a simple Greek inspired dinner – cous cous, chickpeas, tomato, red onion, roasted squash, feta cheese, hummus, and sriracha. I had something similar the night before the NYC 1/2 marathon and it seemed to work well enough. This might be a lot of fiber for some runners, but my stomach is pretty used to it, so it shouldn't be a problem.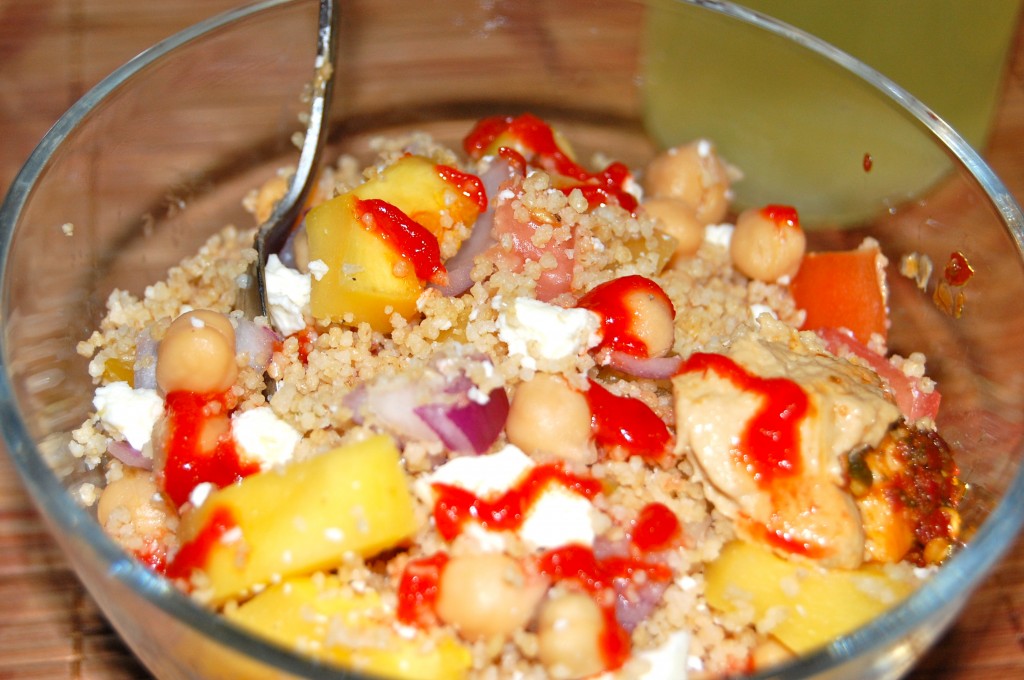 Bedtime snack is going to be some greek yogurt and graham crackers 🙂 (Edited to add: and a big spoonful of nutella!)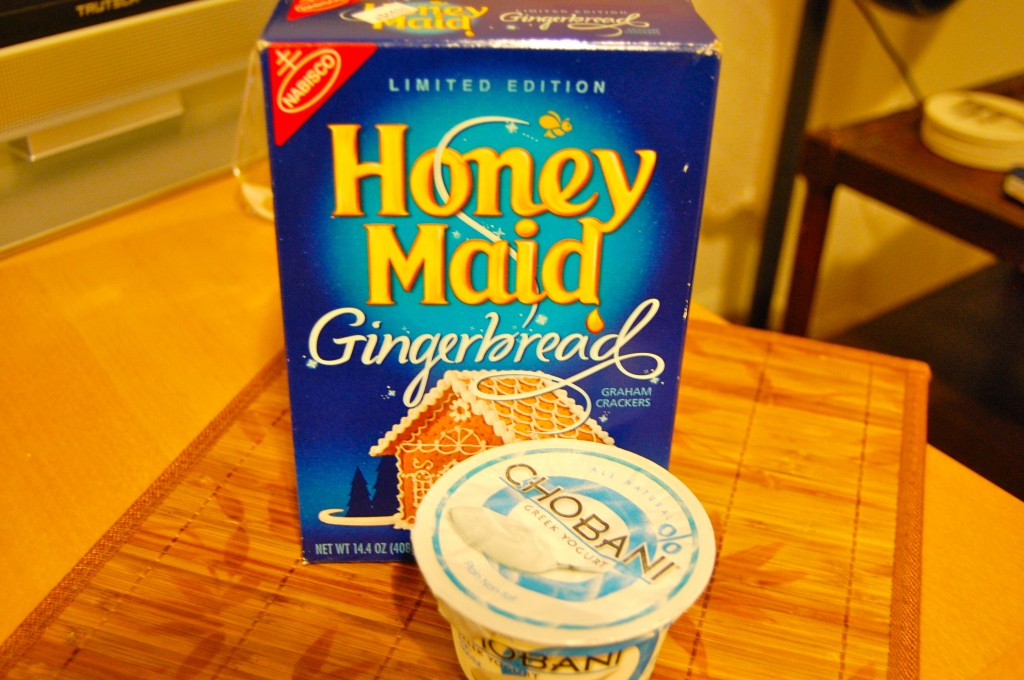 My pre-race breakfast will be something that I've had before nearly every long run. The plan is to drink some coffee at 5am, use the bathroom at home (ahem), and then eat a banana on the bus around 6am. A little while later, I'll chow down on a pb & jam sandwich on ezekiel sprouted bread. I think that the late start for this marathon (9:40am), will allow me to digest the complex carbohydrates in the whole grain bread. If I were running a marathon with an earlier start (i.e. 7am), I would choose something with simple carbs such as a plain bagel. I'll probably have some graham crackers and Gatorade while I'm waiting at the start village in Staten Island.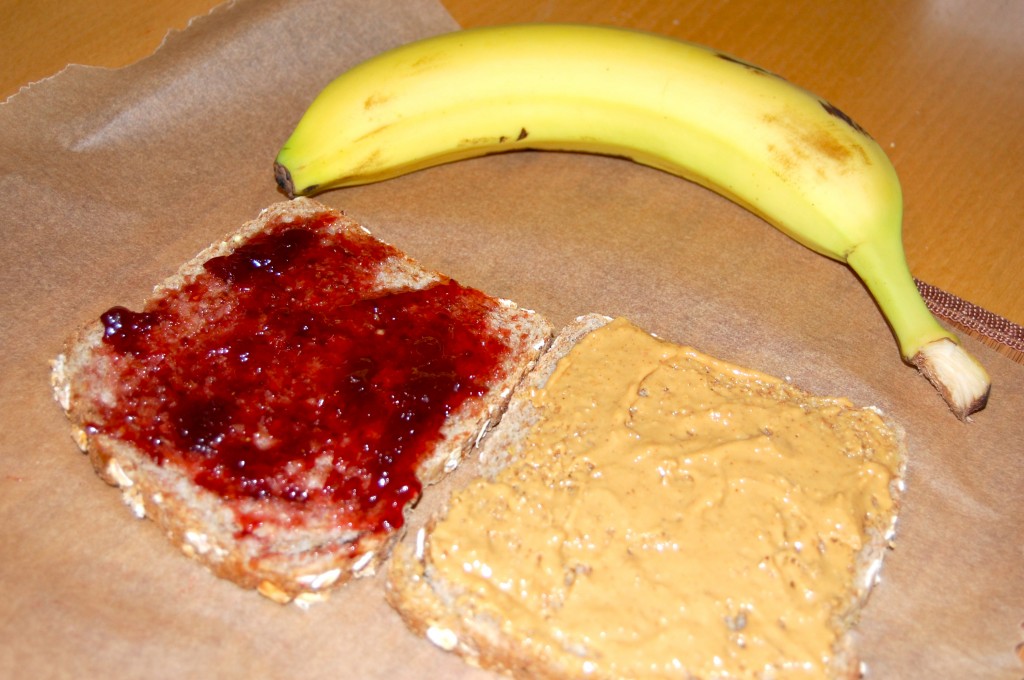 My fueling plan is a bit up in the air, but I generally plan on alternating Gatorade and water throughout the race and take Clif shots (with caffeine) around miles 8, 16, and maybe 20.
The forecast for tomorrow is low 40's at the start with a high of 50 degrees. A little chilly, but the good news is it's supposed to be completely dry and sunny. YESSS! Since I'll be moving along pretty swiftly (uhh, or so I hope…), I'm planning on wearing shorts and a singlet with gloves. If it's very windy tomorrow, I will also wear a long sleeve technical tee underneath my singlet. This is probably less than what most runners will be wearing, but I plan on racing at a pretty fast clip (~7:35 pace), so I'll probably get toasty.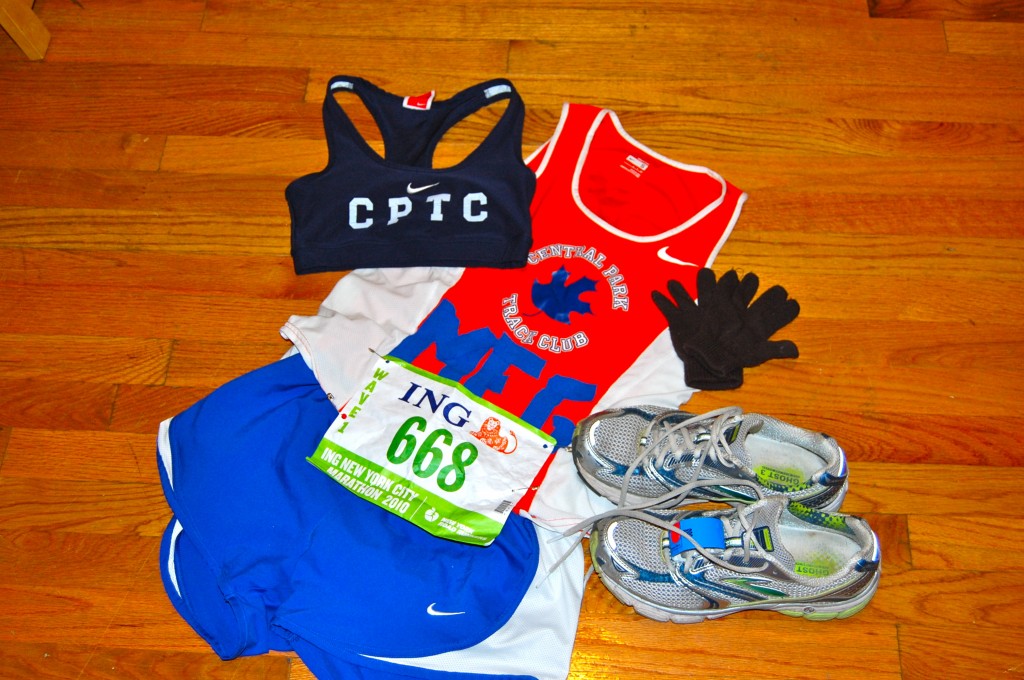 I am so FREAKING nervous and excited right now. I've been training for 18 weeks (and planning and thinking about this race for even longer). Anything can happen out on the course though, so all I can do is hope for the best. But as my roomie wisely told me – no matter what happens, I've had a great few months of training and nothing (not even a bad race or a DNF) can take away the fun and PR's that I've had along the way. Thank you thank you thank you for all your well wishes, comments, and tweets. I'll be thinking about all of your support on the course! If you'd like to track me – click here on Sunday morning and track bib #668. If you're a blog reader and you yell out "Go Runner's Kitchen" tomorrow, I'd pretty much die of happiness. See you on the other side of 26.2 miles!
For the runners out there – what's your standard pre-race dinner and breakfast? I've come a long way from the slices of pizza I used to eat during high school track meets. Seriously – I used to chow down on pizza between racing the 1600m and the 32oom!