Usually, I shy away from talk of calories or dieting on this blog. It's of my opinion that if you're running a lot, you need to focus on fueling your body, not depriving it. However, I know that a lot of us are moving a little less and eating a little more this time of year, so I figure we could use all the help we can get! I'm by no means an expert on nutrition or weight management, but I still think I have a few tips and tricks to share.
Holiday Races – Signing up for a turkey trot or a jingle bell jog or January race is a great way to stay motivated during the holiday season. There were many nights this week when I wanted to skip the gym, but since I have a 9-mile race coming up (gulp) I knew sticking to my running schedule was the smart thing to do. Plus, if you start your holiday with some exercise you may be less likely to overindulge on the desserts later in the day (or the night before). You wouldn't want to un-do all of your hard work!
Intense vs. Long Workouts – This is a really busy time of year, so you may not have time for your usual hour-long yoga class or 6 mile run. Rather than bagging the whole thing, use the time that you DO have and complete an shorter, intense workout. If I only have 30 minutes, I'll warm-up for a mile, run 4 x 400m repeats at 5k pace (with 200m recovery), and then cool-down for a mile. Short and sweet!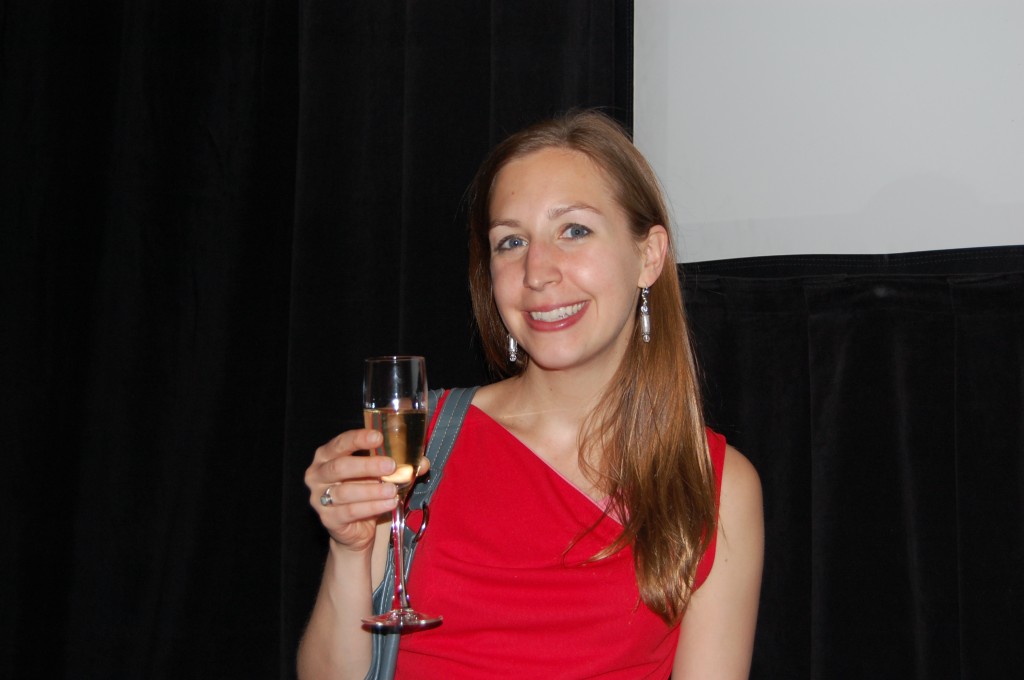 Cocktails –Let's be honest, a holiday party without drinks isn't very much fun. But even though they taste good, indulging in sweet drinks like cosmos or spiked eggnog always make me feel nauseous the next day (too much sugar!). Salty drinks like margaritas can contribute to water retention and too many beers can make me feel bloated. That's why I usually choose to drink wine. A 6 oz glass of white or  red wine only has about 150 calories and I feel like I'm doing something good for my heart since it contains so many antioxidants. Champagne is a good option too – a small flute of bubbly (4oz) has less than 100 calories! If you want to feel good in the morning, alternate every glass of wine or champagne with a glass of sparkling water. Add some fresh cranberries or a twist of lime to be festive!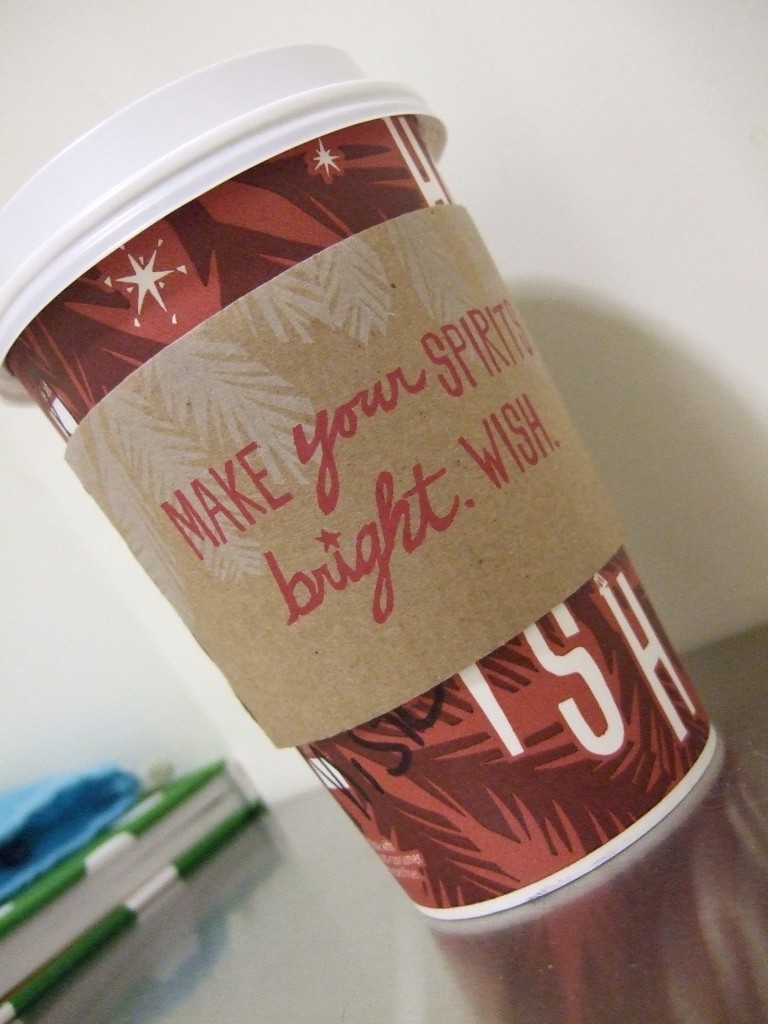 Starbucks – I will admit it, I'm a huge sucker for the holiday drinks at Starbucks. Gingerbread, peppermint, and eggnog make me feel so Christmas-y, it's hard to resist! However, I rarely order the drinks "as is". Instead of a latte, I'll order a misto. Lattes are mostly milk with a shot of espresso while mistos are half coffee, half steamed milk. I like mistos better because 1) they're cheaper! 2) they have a stronger coffee flavor and 3) they are less caloric. I'll ask the barista to add a single shot of gingerbread or pumpkin syrup and a sprinklke of cinnamon. My drink ends up tasting seasonal, but comes at a cheaper price and with a lot less calories. If only a latte or mocha will do, ask the barista to add only 1-2 pumps of syrup (instead of the usual 3). I find that 3 pumps is overly sweet anyway.
I don't think I'll ever be able to pass up dessert. And to all those experts who advise us to take "just a bite or two", WTF? I don't want a bite. I want a big slice. With whipped cream. All for myself. So when I came across The "Pumpkin Pie Workout" on Fit Sugar I thought it was pretty ingenius. I'm not proposing that you need to sweat off every morsel of food that you eat, but doing this workout before a big dinner may make help you to enjoy dessert a little more!
I modified the workout to accomodate my fitness level and goals, so feel free to change the speeds accordingly. I ran this last night and since I was changing speed every 2-3 minutes, it was actually kind of fun. And I never really got bored.
The Pumpkin Pie Workout
(burns 400-500 calories, depending on height/weight/workout intensity)
             TIME                   SPEED
o:oo-05:00      6.5 mph
5:00-10:00       7.o mph
10:00-12:00     8.0 mph
12:00-15:00     7.0 mph
15:00-17:00     9.0 mph
17:00-20:00    7.0 mph
20:00-22:00    8.0 mph
22:00-25:00    7.0 mph
25:00-27:00    9.0 mph
27:00-30:00    7.0 mph
30:00-32:00    8.0 mph
32:00-35:00    7.0 mph
35:00-42:00    6.5 mph
5 miles total (~500 calories a.k.a. GIANT slice 'o pie)
Do you have any tips for surviving the holidays without getting too out of shape?
Happy Almost Thanksgiving!!