Congrats to the winner of the yogurt give-away! Caetie – email me your mailing address at runnerskitchen [at] gmail [dot] com
Comment from Caetie
Posted at: November 28, 2010 at 5:12 pm
I swap it in everywhere I can, especially in baked goods. My favorite recipe with greek yogurt is for homemade real fro yo– stir in some sugar and/or fruit into greek yogurt and process in an ice cream maker… better than all those new yogurt chain shops! You could do that with your Pumpkin Yogurt Dip and it would be delicious. Only tip is to add a tablespoon or so of booze to keep it soft in its frozen state… vodka is a good neutral choice for most recipes.
I've officially decided that morning is my favorite part of the day. I could wax poetic about seizing the day, starting anew, or something like that…but really I just love to drink coffee. The past few days I've been visiting the fam in Pennsylvania and I've started every morning at the breakfast table with a cup of coffee and my laptop. Kiwi the cat meows at my feet while Mom and Grandma chat in the background.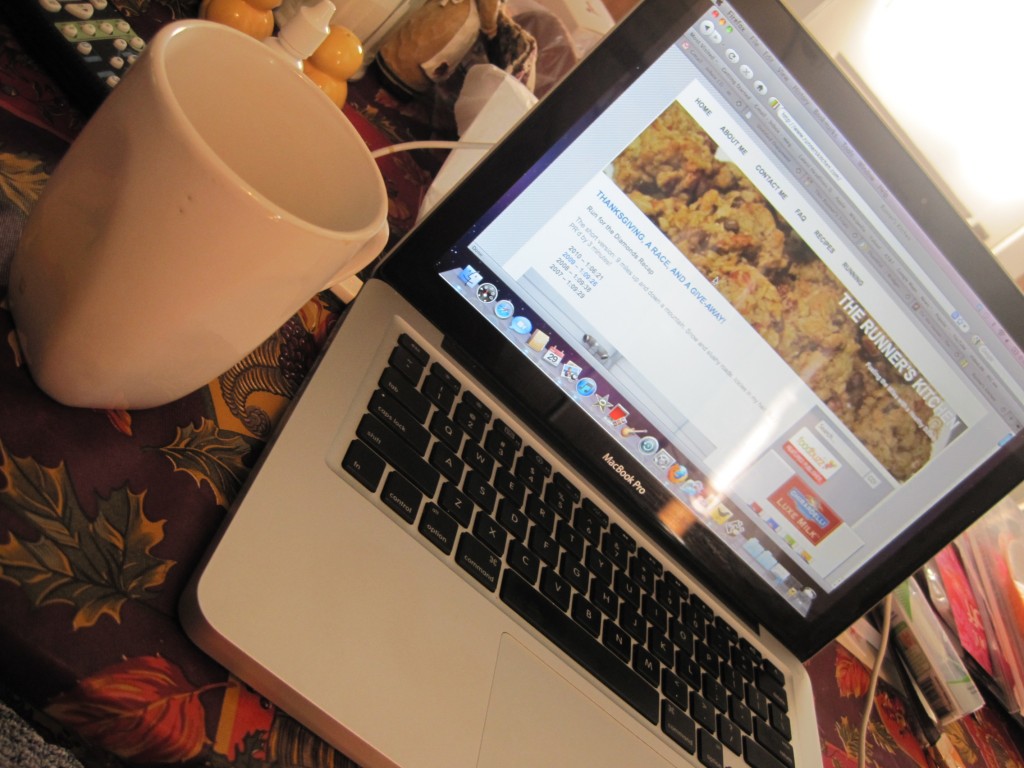 Yesterday morning, Mom and I went out for breakfast (aren't I a lucky girl?!). I devoured my plate of "eggs in a basket" along with hashbrowns and OJ. And Mom may have shared a slice of her cinnamon french toast with me…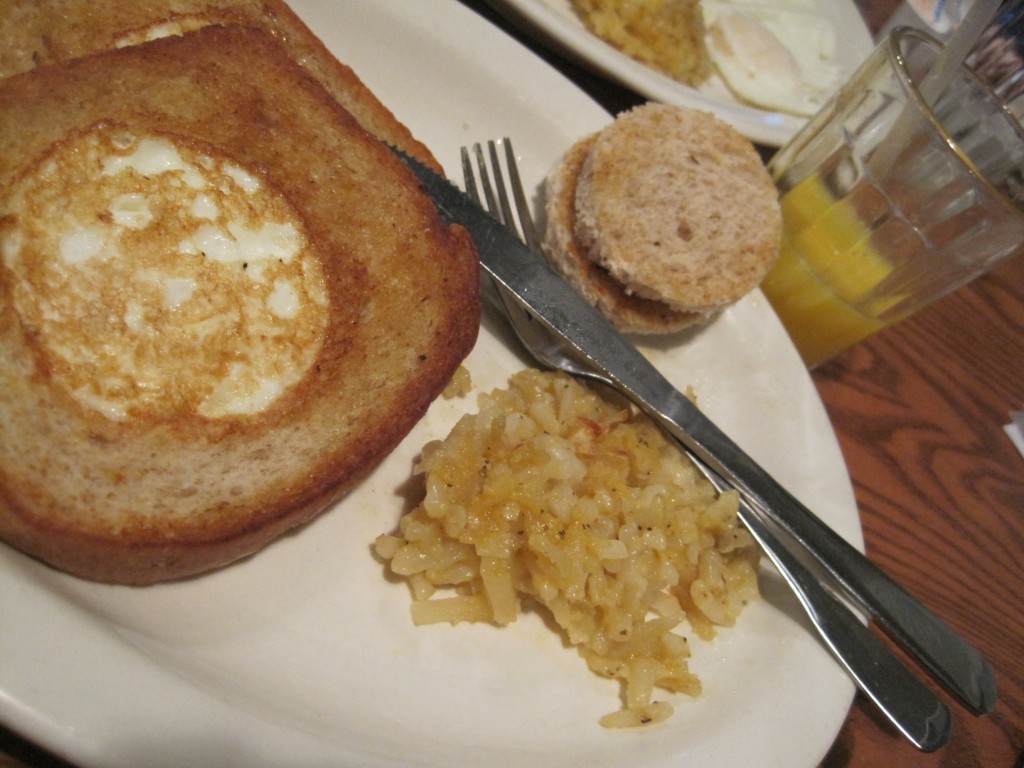 Breakfast was delish, but I was SO full afterward. I waited about 3 hours before starting my run, but I could have used an extra hour or two to digest!
1 mile warm-up to the local YMCA
7 miles on the treadmill (including a few miles at 7:00 pace)
3 × 10 lunges, squats, calf raises, tricep dips, and bicep curls
1 mile cool-down back home
9 miles total in 1:15
If I'm going to pay $10 for a guest pass, I'm going to get my money's worth! I was very sweaty because apparently the YMCA thinks that 80 F is an acceptable temperature for cardio. Despite the sauna-like conditions, this was actually a good workout! I needed a break from the sidewalks of the burbs and the mid-day YMCA crew (re: senior citizens) provided ample entertainment during my run 🙂
To refuel, I picked up a Starbucks peppermint mocha made with 2% milk, 2 pumps of chocolate syrup, and 1 pump of peppermint syrup. It's just like chocolate milk, right, right? Heh.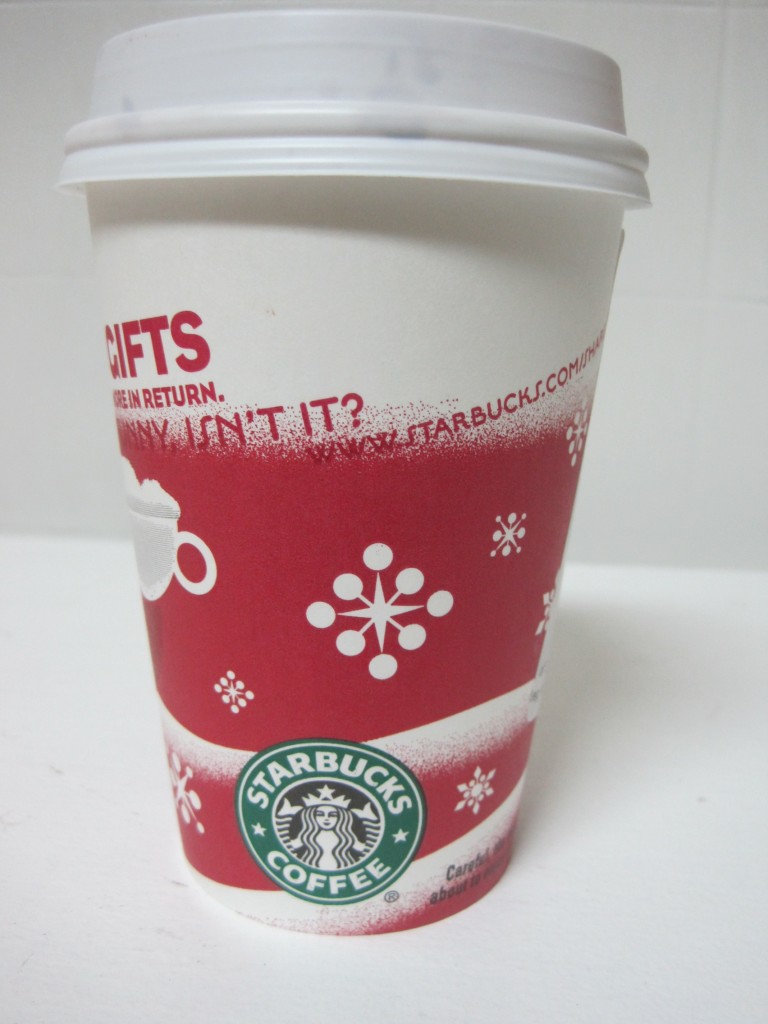 For din-din, I made some turkey noodle soup with Thanksgiving leftovers. I didn't really follow a recipe – I just sauteed some onions, celery, and garlic, added the veggies to about 8 cups of low-sodium chicken broth, and then simmered with leftover turkey, egg noodles, and thyme.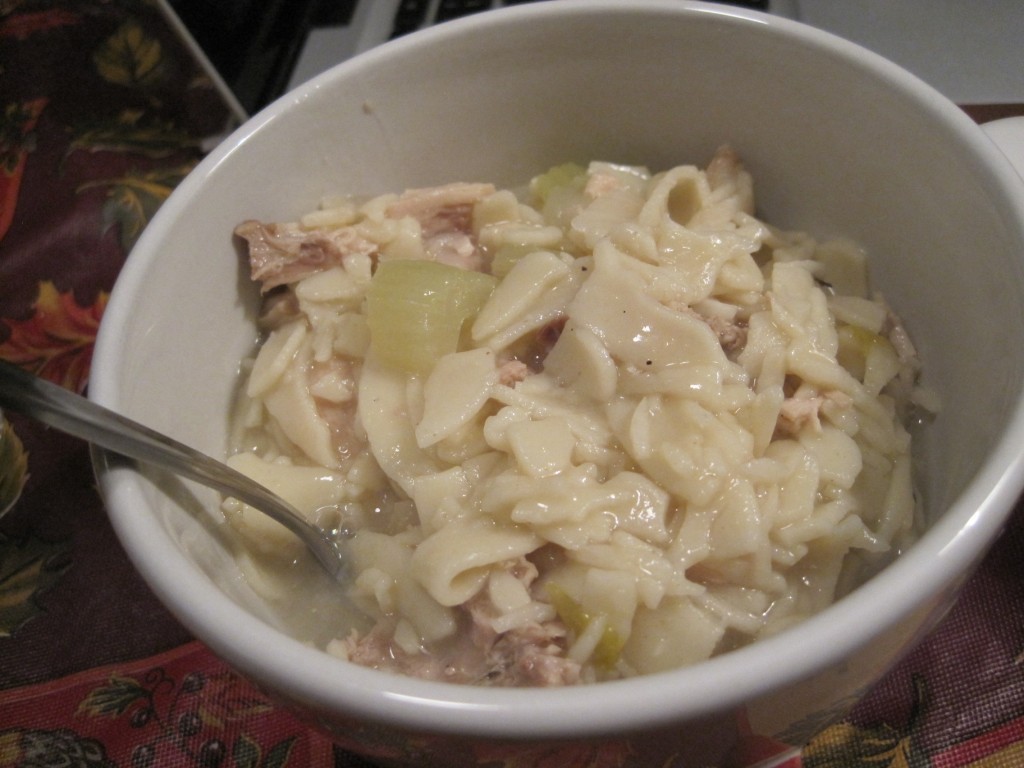 Yesterday was definitely a little low on the fruit and veggies (whoops), but I DID end the night with copious amounts of homemade banana bread spread with peanut butter. Banana bread = fruit! I used a Runner's World recipe for the bread, but subbed in Greek yogurt for 1/2 the oil and added chocolate chips instead of walnuts.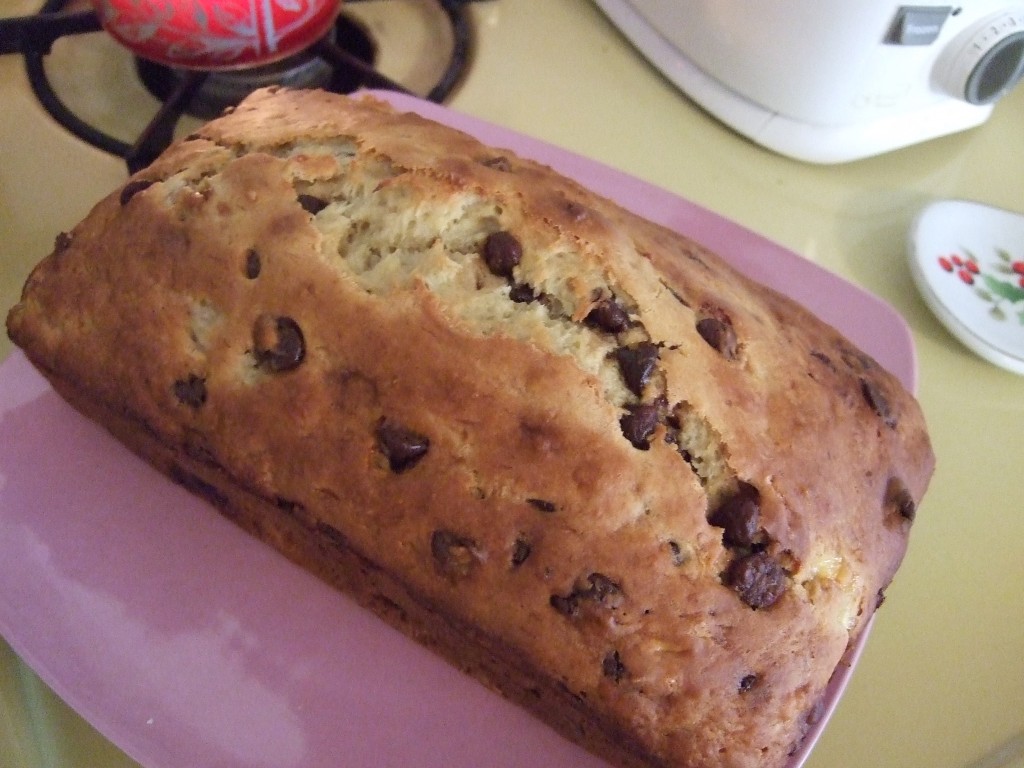 I'm headed back to NYC today (womp, womp), but I'll be back in PA for the Christmas holidays, so I can't complain too much. And the next few weeks should be busy – a 10k this Sunday, some happy hours with my favorite blogging buddies, and a return to the work week routine.
What's your favorite part of the day? For me, nothing compares to that first sip of coffee…(addict alert!)