The marathon is 19 days away and it's TAPER time! What exactly is a taper? Running Guru Pete Pfitzinger (yeah, I'm a little obsessed) describes it best in one of his running lab reports:
"Tapering means cutting back your training, so that your body can rebuild to peak strength. Tapering allows your muscles to repair the micro-damage of intervals, your energy systems to store up glycogen, your body to overcome the chronic dehydration of hard training, and that last bit of tendonitis in your knee or ankle or hip to finally go away."
I just put in 4 months of hard training, so easing up in the weeks prior to the marathon may seem counter-intuitive, but I know I've got to trust the taper. One of my favorite running mottos is "The hay is in the barn". I've trained all summer and fall – the work is done. The next 3 weeks are all about fine tuning and mental preparation.
Since last week was my mileage peak (72 miles), I plan to gradually ease up over the next 19 days. This week I'll run about 50 miles (30% reduction in mileage), followed by 36 miles (50% reduction) the next week, and ending with about 18 miles in the week leading up the the race. I'll do tempo runs on the next two Thursdays and will end my final long runs (a 14 miler this Saturday, a 10 miler the following Sunday) with some marathon paced miles. I'll try to do core work a few times a week, but no real strength training (haha…not like I do that anyway). The goal: get rid of any nagging injuries, avoid sickness, and store muscle glycogen!
My thoughts on the taper? BRING IT ON. It has been a loooong training cycle. I've been waiting to run this marathon since mid-2009 (I had to defer my entry last year due to injury) and I started serious training back in June of this year. I am ready for a rest. I may be singing a different tune in a few weeks when I feel slow and bloated (reduced mileage + carbo loading = tight pants!), but for now I'm trying to enjoy the extra bit of free time. And after the marathon? As much as I've loved training for 26.2, I'm itching to run some faster, shorter races. I'd like to run sub-1:30 in a half marathon, sub-40:30 in a 10k, and maybe a track race or two for old times sake (bwahaha eventhough I swore that I was done with track when I graduated from college).
Sometimes when I think about what a big role running plays in my life, I get a little nervous. It's scary to think that an activity that's so important to me, can also be so cyclical. An injury, an accident, or a busy schedule can easily put me out of commission. Running is my stress reliever, my social life, and one of the greatest sources of fun and accomplishment in my life. But how long can I keep it up? I mean…let's be honest – I'm not going to be running 70 mile weeks and racing 10k's forever. I DO hope that I continue running for a long, long time, but I also think my relationship with running will change and evolve. Right now, we're madly in love with each other. Everything is going well, I'm running high mileage, snagging PR's, and feeling healthy. But it's completely possible that we'll hit some rocky patches in the future. Maybe we'll take a break, maybe I'll start an affair with cycling…it's hard to tell. I don't know what my body (and my schedule) have in store for me, so I guess for now all I can do is appreciate the hard work I've put in and hopefully (!!) reap the rewards on November 7th.
In other news, I had a very delicious dinner yesterday. If you read this blog often, you probably realize that's it's NOT a diet blog. Heck, with all the beer and cheese I consume, I'm not even sure this  can be considered a "healthy living blog". Hopefully the forthcoming recipe won't scare anyone away. Real butter and cheese, huzzah! (Note: since reading Nina Planck's book Real Food this past summer, I've made the switch to mostly full fat dairy and am loving it.  I'll probably do a full blog post on this sometime soon.)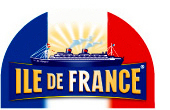 Grilled Ile de France Camembert & Brown Butter Pear Sandwich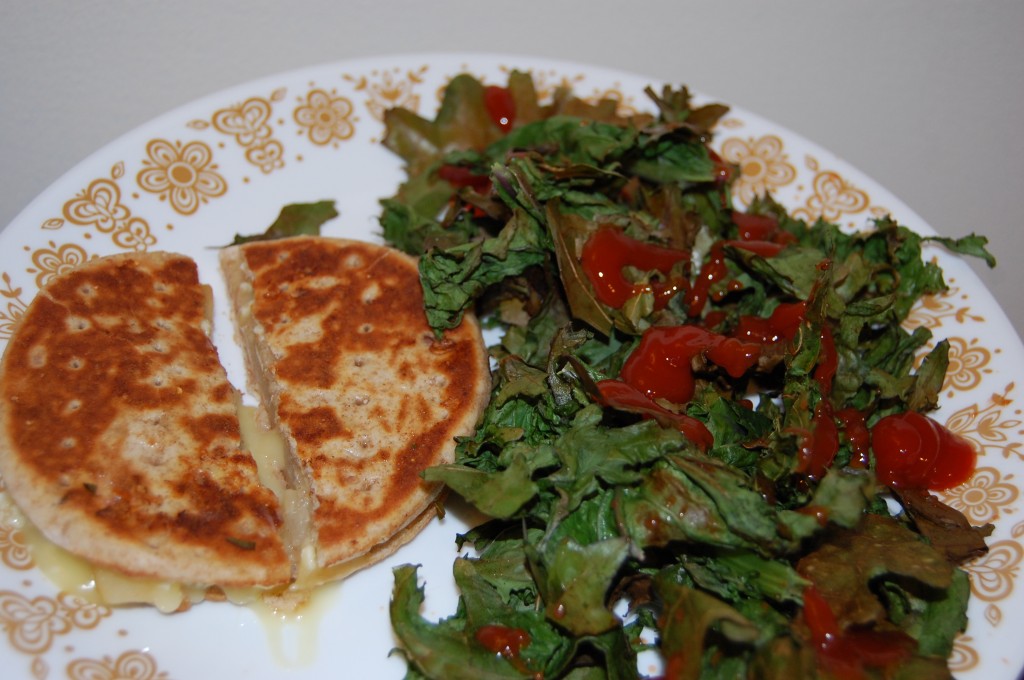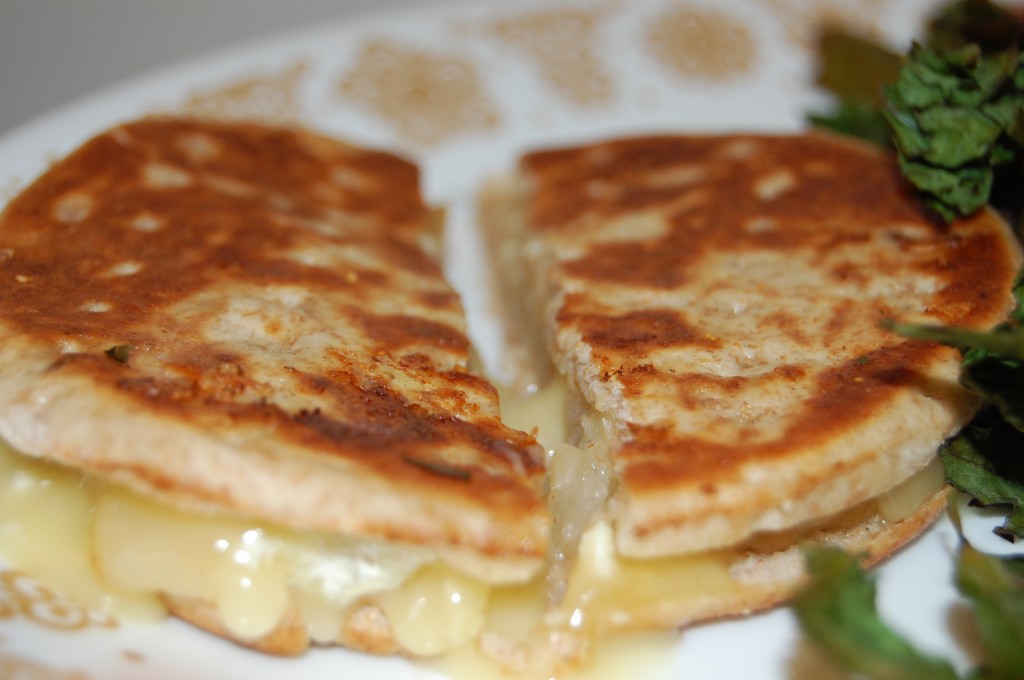 Ingredients:
1 pear, cut into thin slices
1 Tbs butter plus more for grilling the sandwich
1 tsp brown sugar
1 Arnold sandwich thin (or whole wheat bread)
2 oz Ile de France Camembert (or Brie) cheese
Directions:
Cook the butter over medium-high heat until browned and toasty smelling (2-3 minutes)
Add the pear slices and cook until softened, add the sugar and cook for another minute or so. Remove from heat and allow to cool slightly.
Sandwich the cheese and pears between two slices of bread. Butter the bread and grill both sides in a pan over medium heat. When cheese has melted, remove sandwich and cut in half.
Devour!
Yum, yum, yum. I love the combination of strong cheese, sweet fruit, and rich butter. I served my sandwich with kale chips and ketchup – gotta get in those veggies!
Question for you – Is there anything you'd like to see more of on the blog? Any running or marathon training topics that I haven't covered? Any specific questions or recipes? Please let me know in the comments!