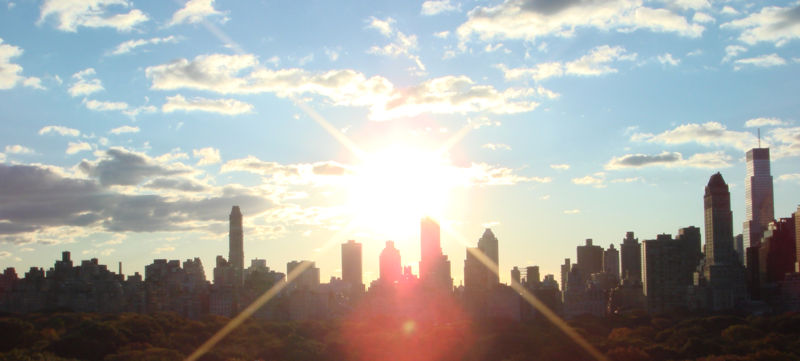 [source]
Happy weekend! I'm getting ready to enjoy an October beach get-a-way with BBB, so my long run schedule was a bit altered this week. Rather than plan a solo 2+ hour run in an unfamilar place, I decided to get it out of the way on Friday morning. However, this meant running 15 miles BEFORE work. Oy. Good news is – I did it! Here's how it went down:
6:00am – alarm goes off, use the bathroom, drink some Gatorade
6:20am – hit the roads! Watch the sunrise, meet up with my buddy Elgin on the bridle path
7:30am –  Meet up with my friend Jacqui for some mo' miles
8:40am – Finish 15 miles in 2:12:43 (~8:50 pace)
8:45am – 9:00am – Down more Gatorade and frantically get ready for work!
I'm certainly not an expert at morning runs (I still sleep through my alarm on occasion…uhh, sorry about Wednesday Kelly!), but I think I've still got some tips to share.
**I think the most important thing is to put yourself on autopilot – the more you think about heading out for a run, the more excuses you'll come up with. When your alarm goes off, just get up and turn on the light. No snooze! No second thoughts!
**Plan ahead – since I knew Friday would be a busy day, I made sure to pack my breakfast, snacks, and weekend bag the night before. I also like to sleep in my (clean) running clothes – saves me a few minutes in the morning!
**Make it fun – since I knew I'd be doing the first hour + solo, I downloaded an e-book on my ipod to keep myself entertained. Having plans to meet Elgin and Jacqui half-way through the run also gave me something to look forward to! And I promised myself a pumpkin spice misto from Starbucks if I finished my 15 miles as planned. The ultimate reward! I will surely need the caffeine pick-up late today…
Breakfast was delightful – a sliced apple with Ile de France Camembert (this combo makes me feel European!) and a peanut butter sandwich on Ezekiel cinnamon raisin bread. Lately, I've really been lovin' Ezekliel cinnamon raisin bread. It has 4 grams of filling fiber and 6 grams of protein per 2 slices. I add 2 Tbs peanut butter to add more 8 more grams of protein and healthy monounsaturated fats. Yummm.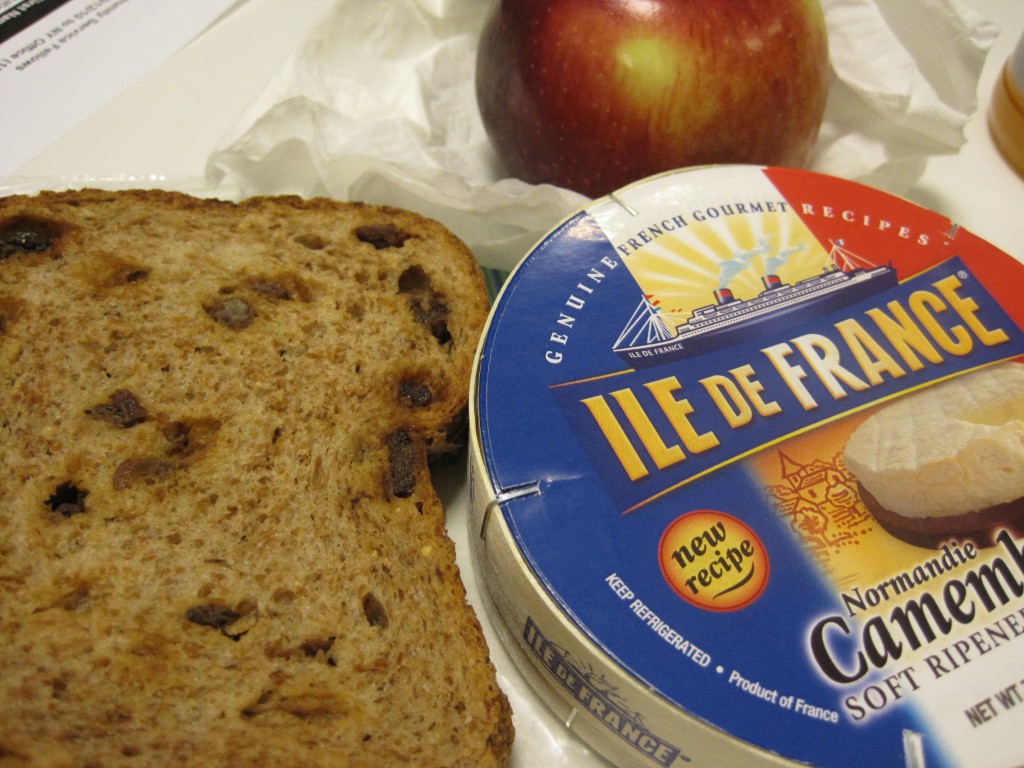 Another thing that keeps me motivated? My online running log! I know that my coach, teammates, and running buddies will keep me accountable if I miss a run or workout and that's very motivating. I've been keeping a running log since June 2002 – first on paper and then later in the virtual realm. I'm currently logging my miles on strands.com – it allows me to track workouts and races as well as see graphs of my weekly mileage and paces. The peeps at Strands are eager for new users, so they've offered a little give-away to sweeten the deal:
Go to www.strands.com and sign up for a running log account. The first 10 new users who comment on this post and link to their first workout will win a Mizuno technical running T. Ready? Set? Go!
Question: Do you use a running log? What kind?