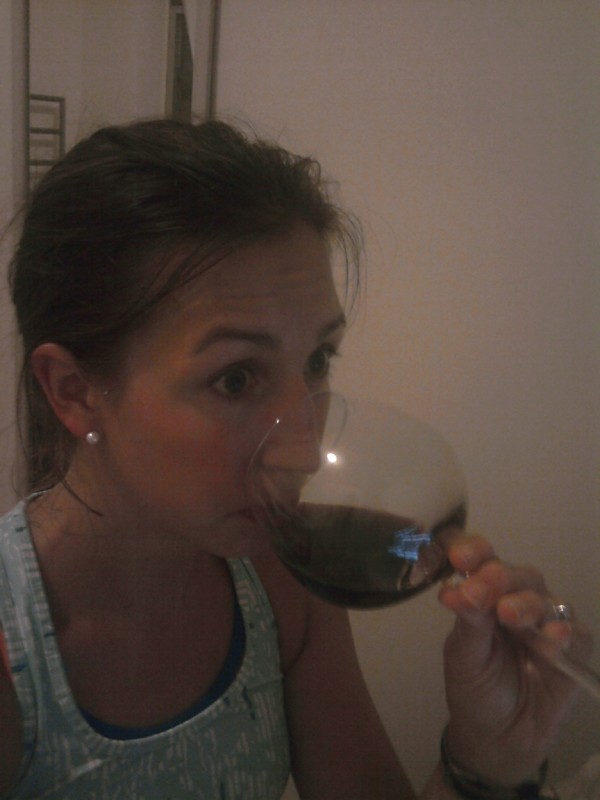 Do you ever feel like you are drinkin' the CRAZY juice? This has been one of those weeks. As much as I love running, I promise you it's not always sunshine and rainbows. I was pretty sore from Sunday's half-marathon and the thought of running on Monday night was not appealing at all. So, I treated myself to a massage and froyo. I expected to feel better on Tuesday, but alas – it was like pulling teeth to get me out the door. Wednesday's morning 9.5 miler was a little better (due mostly to the company!), but all week I have just felt tired. slow. achy. cranky. We're at that point in the marathon training schedule where the race is close (41 days!), but still so far away (3 heavy mileage weeks before tapering….). There have been times this week when I asked myself, why am I doing this again?
I was feeling a little under the weather on Thursday (major pms, is that TMI? I don't really care), but decided to attempt the team workout anyway. I told myself that if I felt crappy during the first few miles, I could go home. Surprisingly I felt decent for my warm-up and decided to continue on with the workout.
What was on tap for Thursday? HILLS. I ran cross-country in high school and college and one of the reasons why I now gravitate towards longer, (flat!) road distances is because I HATE hills. You have no idea. Alas, I know it's important to work on what you're bad at, so I sucked it up and got ready to run vertical. I didn't time the hill repeats, but the effort was tough (maybe 5k pace?). It's 3 days later and my legs are still feelin' it.
Thursday's workout:
~3.65 mile warm-up
2k pick-up @10k pace (~6:38 pace)
3 x ~550m hill repeats (jog down hill to recover)
3 x ~350m hill repeats (jog down hill to recover)
~3.35 mile cool-down
12 miles total
Oh, Harlem Hills….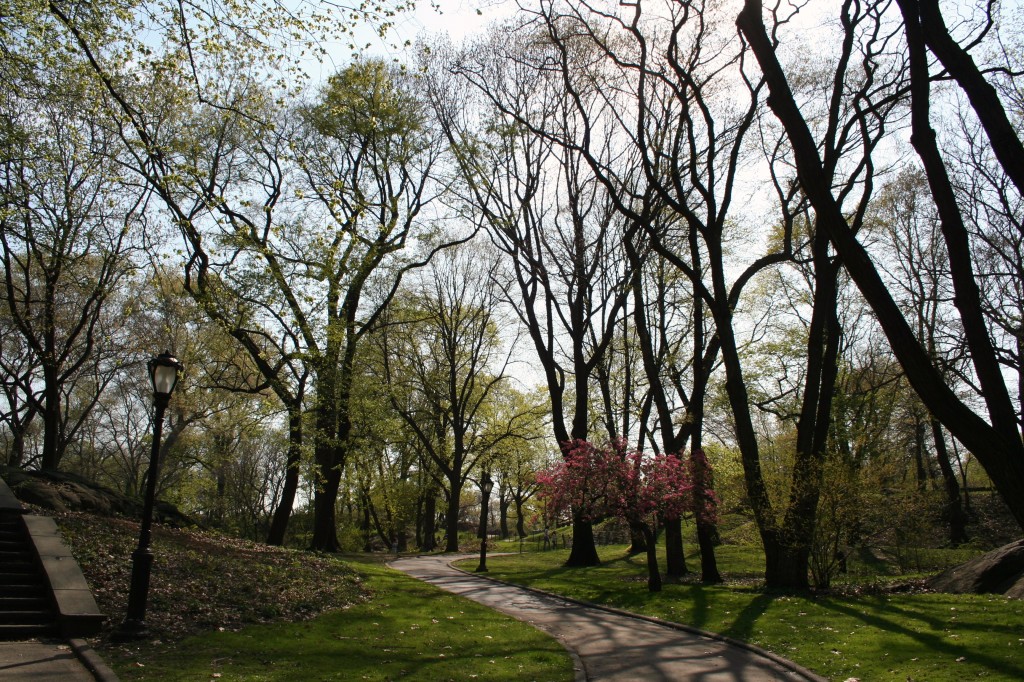 I am by no means a hill running expert, but I do know that they're good for me. The muscles you use to run hills are similar to those you use for sprinting (fast twitch), so hill work can make you faster and stronger.  Hill workouts can make you faster by increasing your turnover and stride length. These types of workouts also strengthen the muscles around your knees, preventing injuries like patellar tendinitis and ITBS. The important thing is not to hunch over when you run up the incline (it puts too much stress on your back). Instead you should have a slight lean forward and focus on lifting your knees.
I'm not going to lie friends – I've really been putting my body through the ringer lately. After Thursday's hill workout, I ran 8 miles Friday morning. I was out pretty late at a concert Friday night and then woke up early on Saturday to run 5 miles before volunteering at the Vendy Awards. Super fun, but it meant spending all day on my feet. Just got back from a 15 miler which I think can be summed up by Sarah – "Not all runs can be awesome". Running 60mpw and only sleeping 5-6 hours a night is just NOT working out for me. The goal for next week? Learn how to say no! As much as I would like to do it all, I just can't. Right now my priorities need to be work, running, blogging, eating, and sleeping (not necessarily in that order….) – I think the social schedule needs to be scaled back a little bit.
How do you balance your social life with your priorities? Do you ever feel guilty going to bed early instead of seeing friends? I need advice on how to scale back my schedule! At least until November 7….