According to the calendar, we should be stocking up on new jeans, wool sweaters, and Halloween candy. However, the weather in New York City has other plans in mind. When a 1 block walk to the subway at 7:30am leaves you perspiring, you know it's going to be a hot one. 12 hours later is was still sticky, oppressively humid, and 90 degrees. Good times!
The workout on tap for tonight was pretty basic – 2 x 3 mile loops @ half-marathon pace with a 1 mile recovery jog in between. Compared to last week's 2 x 4 mile with no recovery jog, it seemed like a piece of cake. Uhh, until I stepped out the door that is. My warm-up felt like someone stuck me on a treadmill inside an oven. 2.65 miles later I was drenched in sweat and half-blinded by the salt dripping into my eyes. And then the fun really began. For those of you familiar with Central Park, we began at W. 72nd Street, ran through the cut-off, up Cat Hill, through the 102nd Street transverse, and down the West Side finishing at W. 88th Street. From there we jogged back to W. 72nd Street and did it all over again. By the end of the first loop I wanted to cry (no, really, I'm not kidding). My arms felt tight, my legs felt like lead, and we were only half-way through. This was definitely one of those times when my mind started to drift towards negative thought territory. "It is so hot and humid – this is crazy!" "Why don't you just stop?" "This workout sucks…you're going too slow." It took a lot of mental effort to push through that second lap. The results weren't pretty (the second 3 mile loop was a good 35 seconds slower than the first), but I am going to give myself a pat on the back for not lying down in the grass with the raccoons and giving up.
Sometimes there are runs in brilliantly sunny, crisp 60 degree weather and you feel fabulous. Sometimes you PR. Sometimes running 10 miles feels like 2. But occasionally….running sucks and you hate it.  You check your watch every 10 seconds. Your knee hurts. You want to stop. When that happens the only solution is to get it done, go home, chug a Gatorade, and eat a cupcake. What is the point of this whine-y post? I guess I'm just trying to say that even if you love doing something, it's not always going to be easy. Especially when it's hot as balls out there.
Anyhoo, here are the stats for today's workout:
2.65 mile warm-up
3 miles @ "half-marathon" pace – 21:44 (7:15 pace)
1 mile recovery jog
3 miles @ "half-marathon" pace – 22:20 (7:27 pace)
3.35 mile cool-down
13 miles total
I was feelin' a little nauseated post-run (yay running?!), so I chugged a Gatorade, ate some leftover asian noodle stirfry, and then crawled into bed with two Tonnie's minis cupcakes. Brian from Bridges, Burgers, and Beer had a dozen delivered to my office on Wednesday as a birthday surprise. Thanks dude! I tried to limit myself to two. I failed. A 3rd one definitely hopped into my mouth before bed.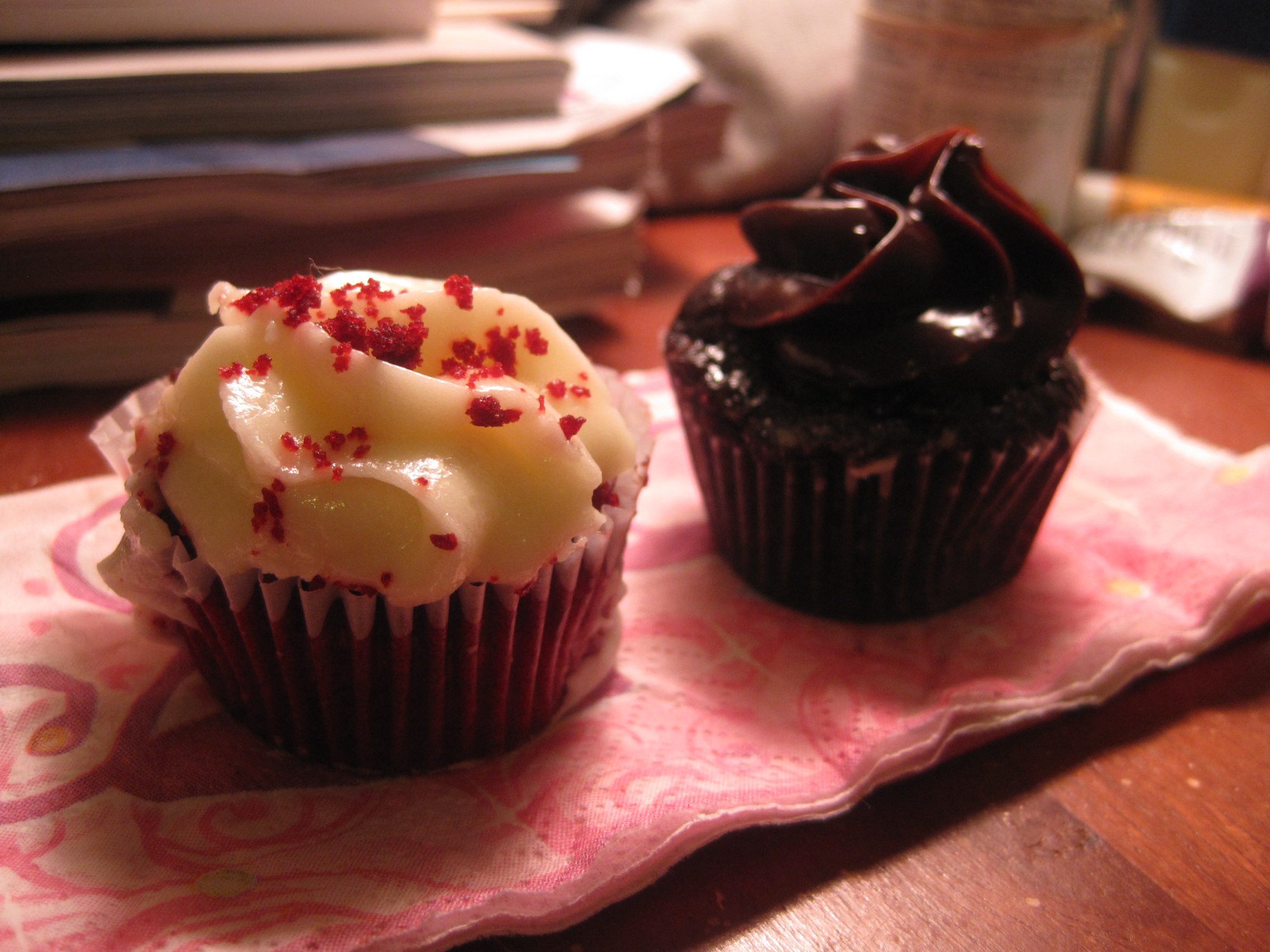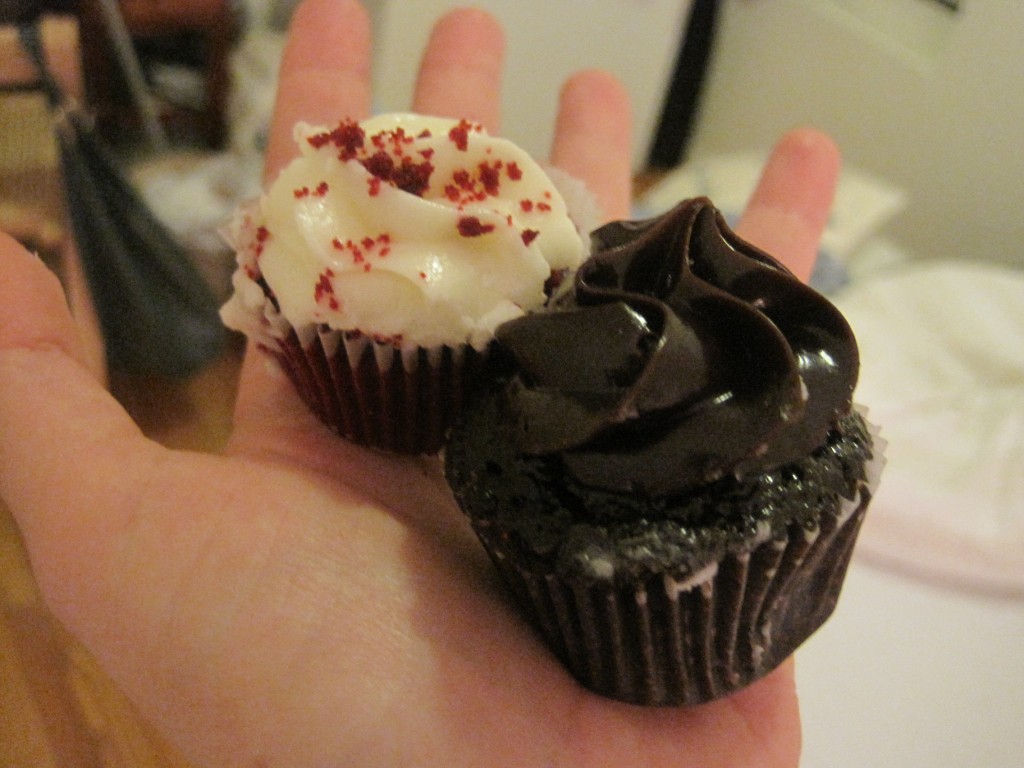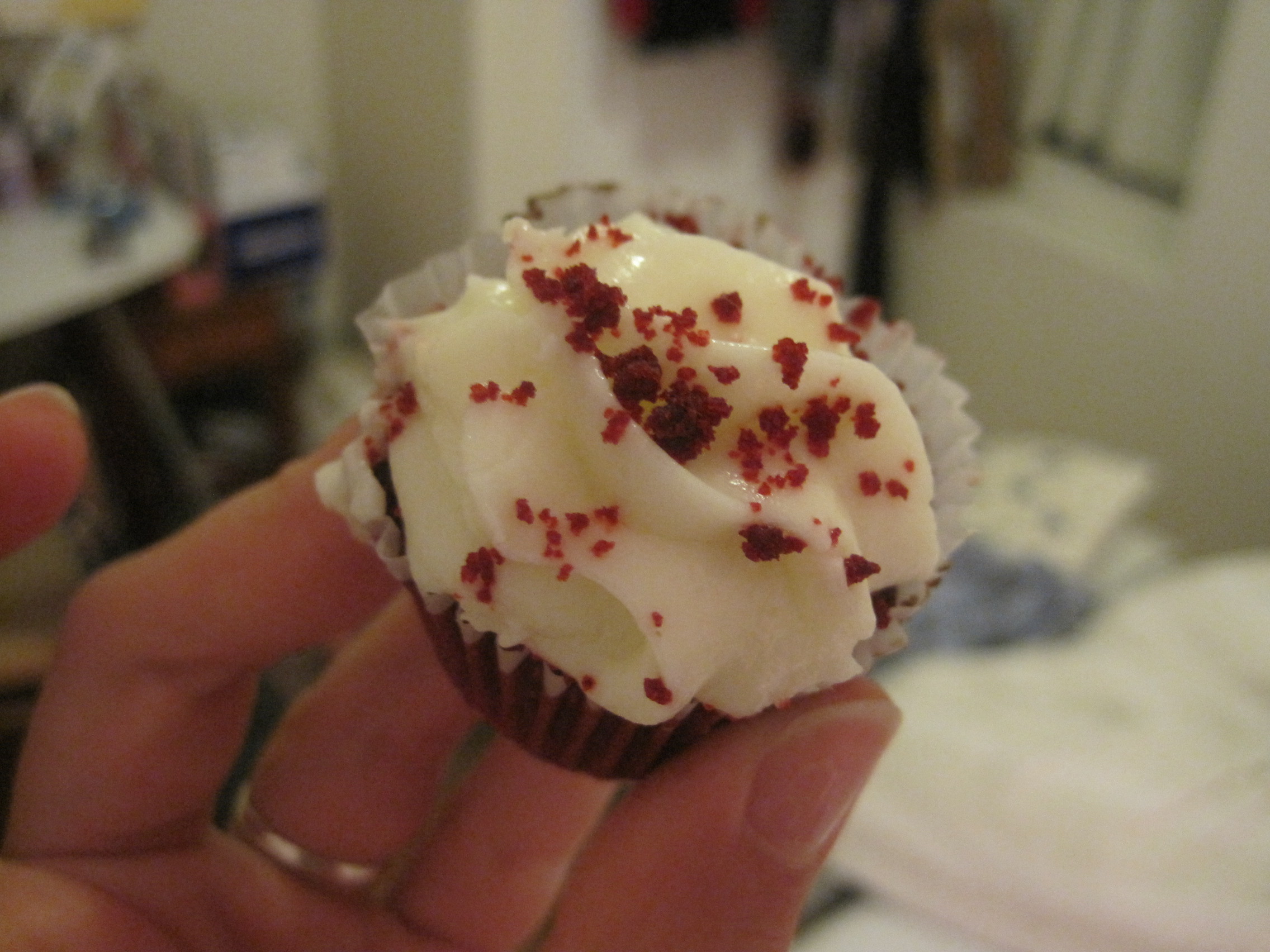 Oh…and I also caved and bought a Garmin Forerunner 110. Well, technically I used birthday $$ from my Mom and Grandma, so it was a present. Happy Birthday to me! I'm still figuring it out, but I'm excited to know accurate mileage for long runs.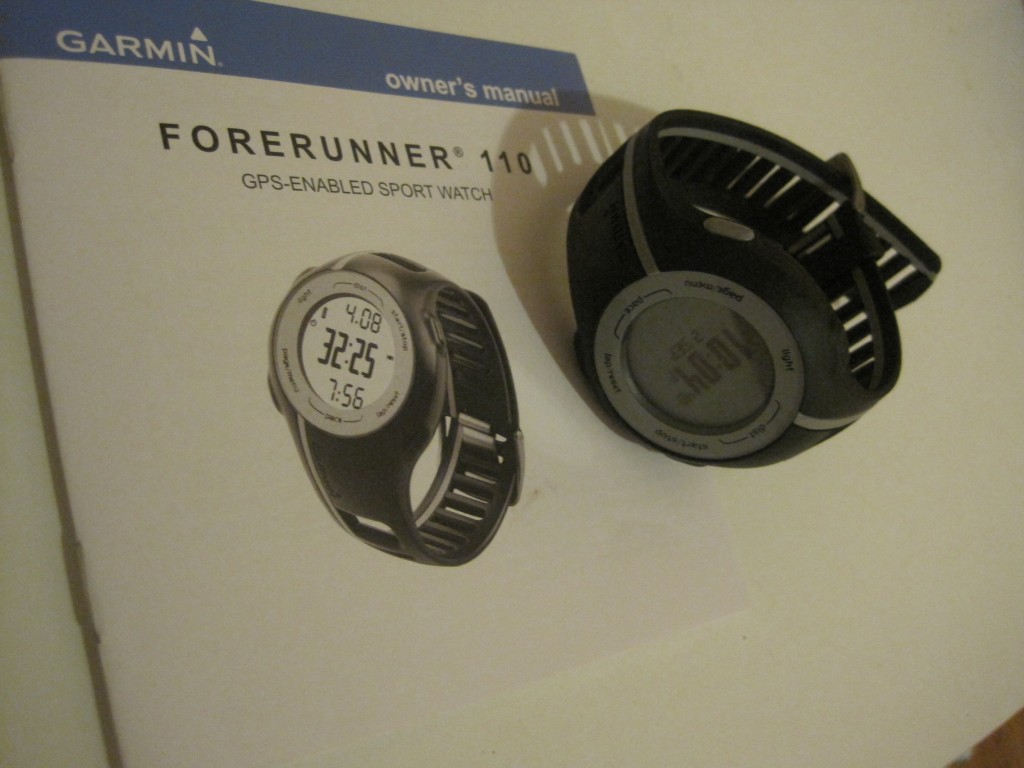 Likes – GPS enabled, super easy to charge and set up, not ginormous (it can pass for a regular sports watch).
Dislikes – it's been taking a l-o-n-g time to catch the satellites. I'm not down with waiting.
Do you run with a Garmin? Nike +? Watch? Any tips for the rest of us?