UPDATE!! Just got my official results: 1:32:22 (7:03 per mile pace). That's a 1 minute, 12 second PR. Huzzah! Full report later after I eat everything in sight. And nap. xoxo
Greetings from Philadelphia! It's race morning and I'm sipping coffee watching the sunrise alongside the Delaware River. If you're a regular reader of this blog, you know that my home running turf is New York City, but when Sony offered to sponsor me in the Philadelphia Rock 'n Roll 1/2 marathon I jumped at the chance. 13.1 miles in a fun city? Sign me up! Sony was nice enough to send me a black racing singlet, a bloggie video camera, and a walkman mp3 player.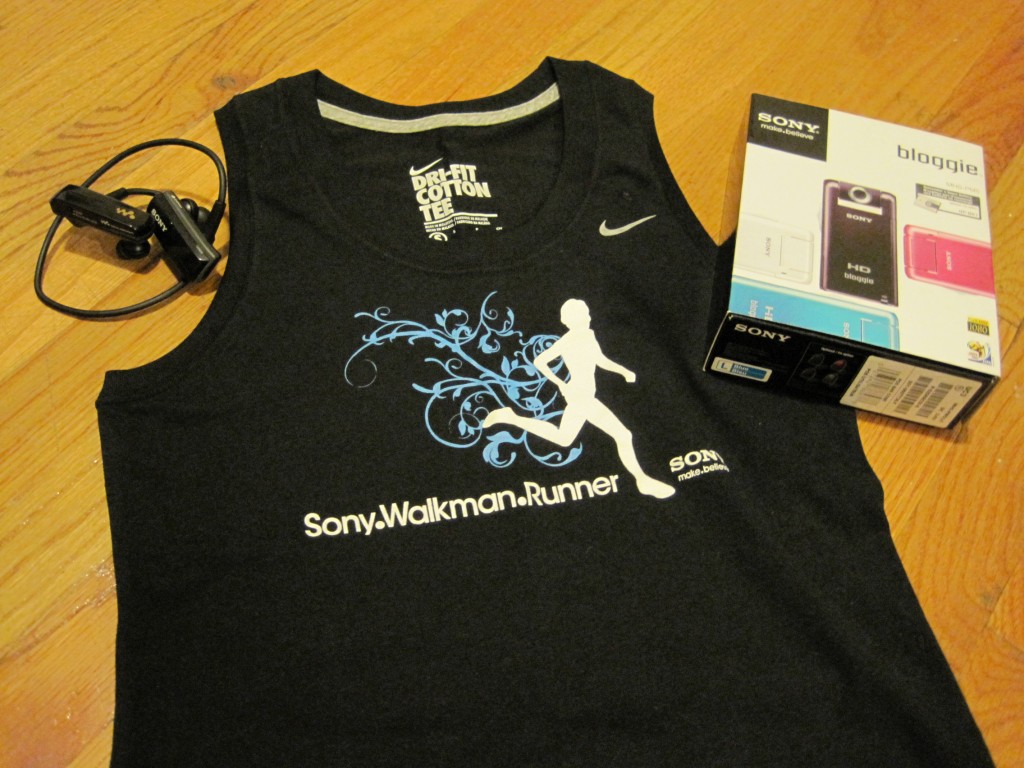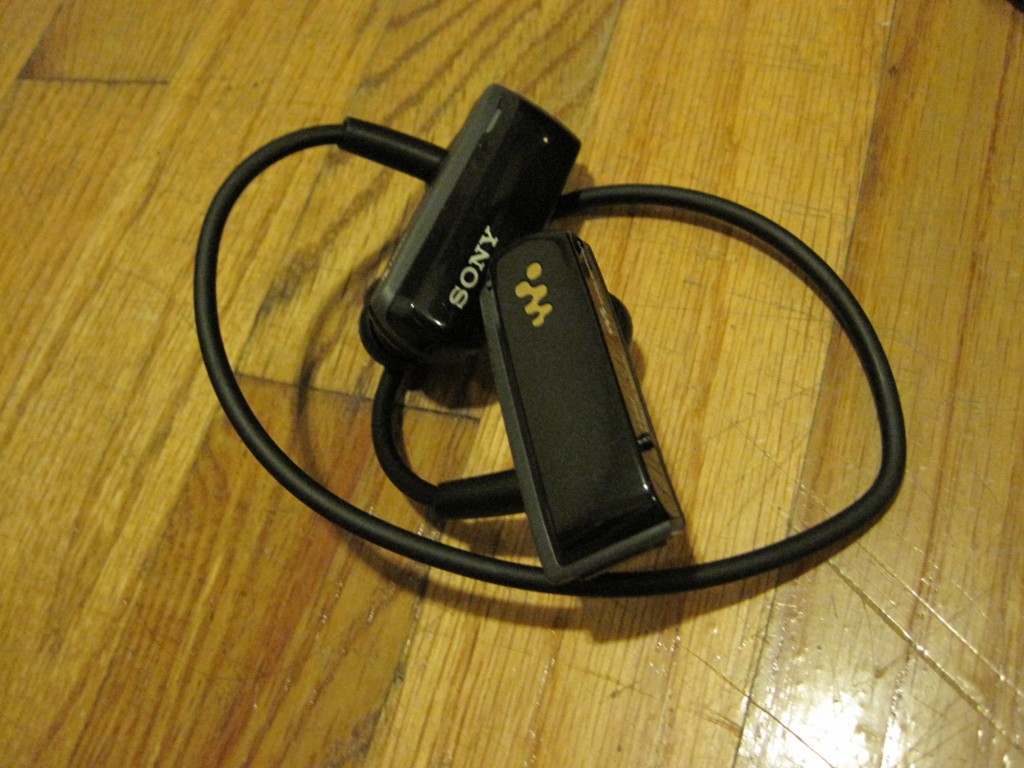 Most of the time I run with my CPTC teammates, but occasionally music is a nice way to make the miles fly by. I recently powered through a 20-miler run with an awesome hip hop playlist. I tried out my new Sony Walkman Mp3 player during the run and generally it was a good experience.
Likes: The design is intriguing – very different from traditional headphones. I was a little skeptical of the over the ears design at first, but it DOES stay put during a run – win! I also liked that the walkman charges quickly (3 minutes of charge time = 90 minutes of play time) and it has a cool feature called Zappin playback. Basically when you turn on Zappin, the walkman will play the most recognizable clip of the song, so you can immediately recognize what it is. Cool, huh?!
Dislikes: Is not compatible with Macs (???). This was actual a big problem for me and if I had purchased this with my own money, I would have been pissed to find out it would not work with my beloved Apple laptop.
Without further ado, the playlist that makes me feel cooler than I actually am –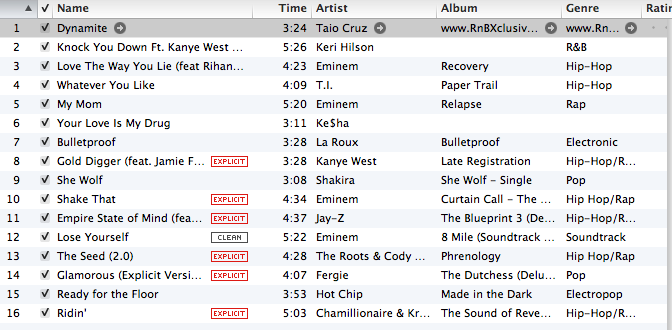 Earlier this week I schlepped home ~20+ lbs of CSA veggies (my back was NOT happy about that), so I turned to my "go-to" recipe to use them up. Spicy peanut noodles are fast, cheap, and delicious. Seriously, why haven't you made these yet??
The sauce is super easy (I usually mix it in the bottom of a big mixing bowl) – 1/4 cup peanut butter, 2 glugs of rice vinegar, 2 glugs of soy sauce, big squirt of sriracha, an a splash of lime juice.
After cooking whole wheat noodles to al dente and mixing in some cooked veggies (you can use almost anything you have on hand), I combine everything in the mixing bowl with the peanut sauce. Top with crushed peanuts or cashews and voila! din-din.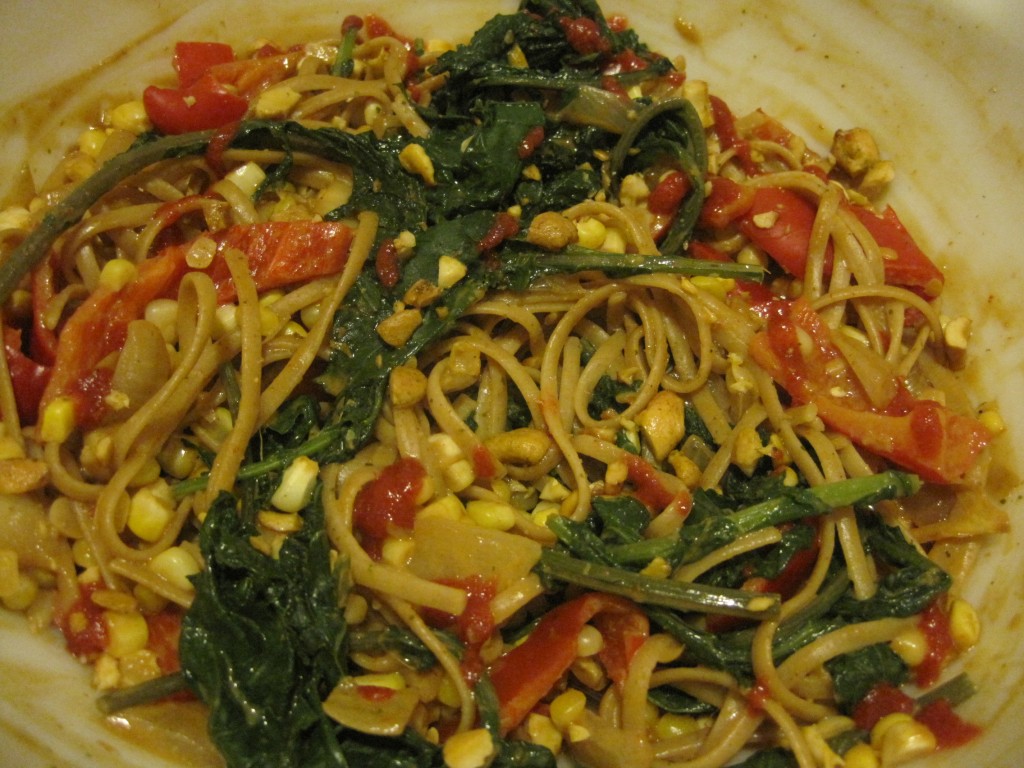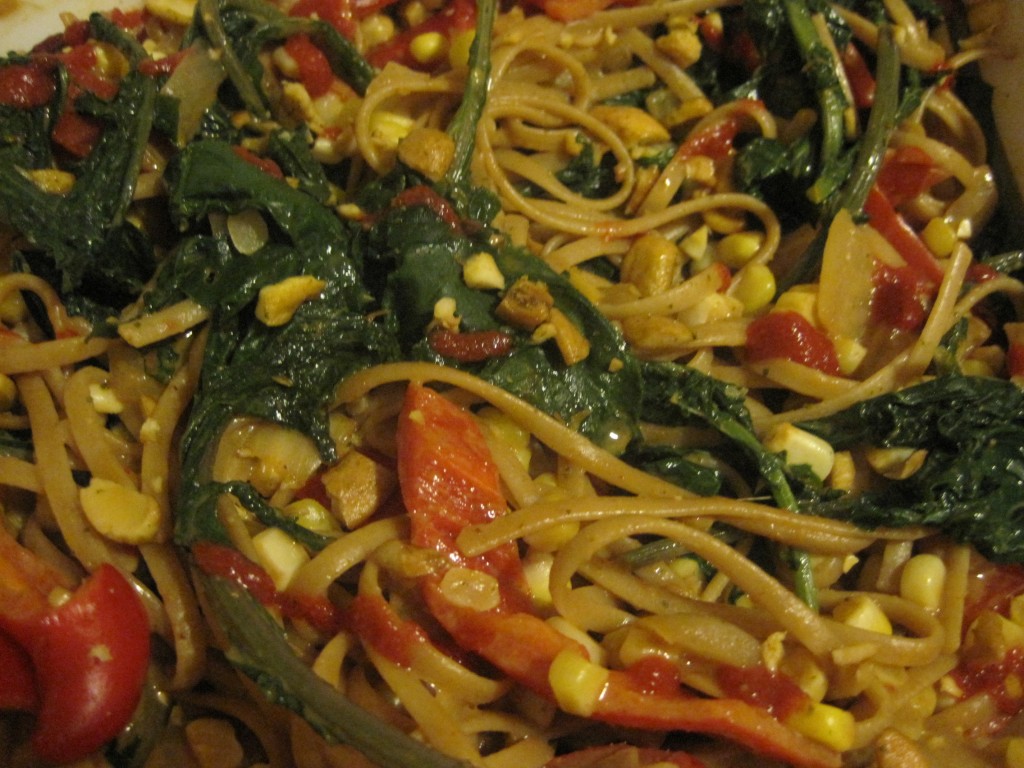 And with that my friends, I'm headed out to run 13.1 miles! Stay tuned for a race update (still not sure if I'm going to go all out or just do it as a workout……eeeeeek).
What song gets you motivated to run fast??