Happy Wednesday! Remember when I used to blog about everything I ate? Well, that's kind of time-consuming (and boring), so I rarely do it anymore, but I thought I'd recap a day of eats for old-times sake. Note: I am definitely NOT a perfect eater! I probably consume too much sugar and eat dinner too late – but as a busy 20-something, working full-time, and running 60 miles per week, I'm doing the best I can 🙂
I started my Wednesday morning bright and early (helloooo 5:45am alarm) and met Kelly for 9.5 miles in Central Park (mostly on the soft surfaces of the bridle path). For shorter morning runs, I usually don't eat anything before heading out (I eat dinner very late), but I had a few bites of a Clif Z bar before today's run.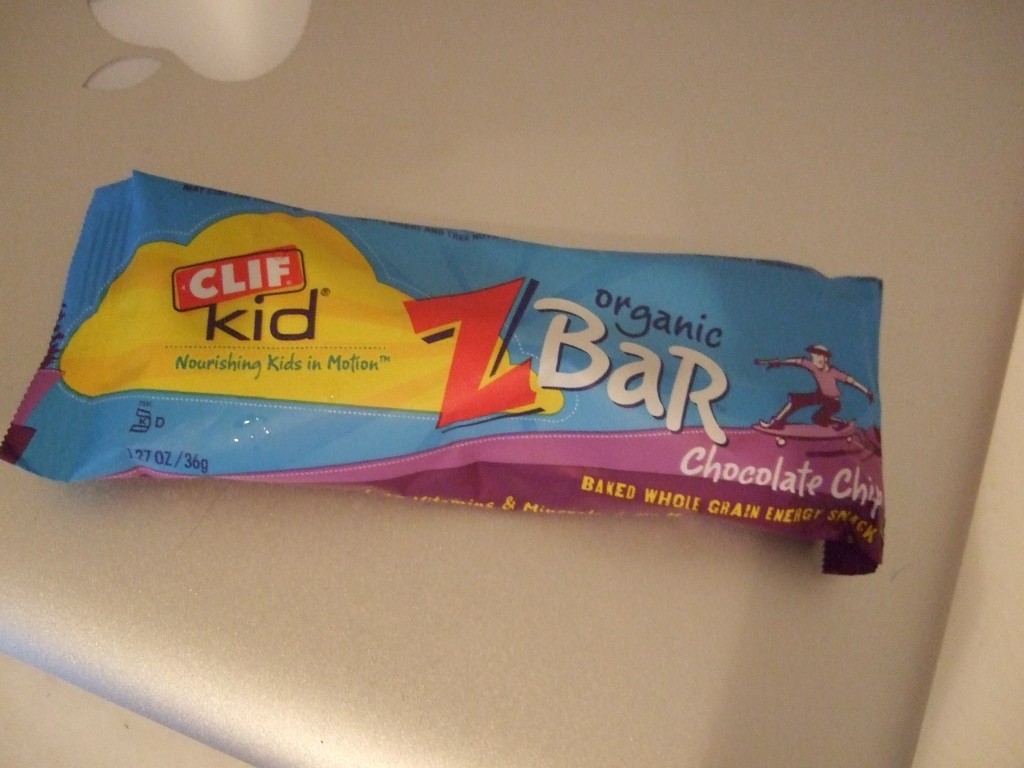 After my run, I did something I should probably do more often – core work and stretching! I used a nifty new trainer yoga mat that Amazon sent me to try out. It was very cushy and had basic yoga pose images imprinted on the mat. Whenever I think about practicing yoga at home, I often get overwhelmed about what kind of poses I should be doing. The images were a nice reminder!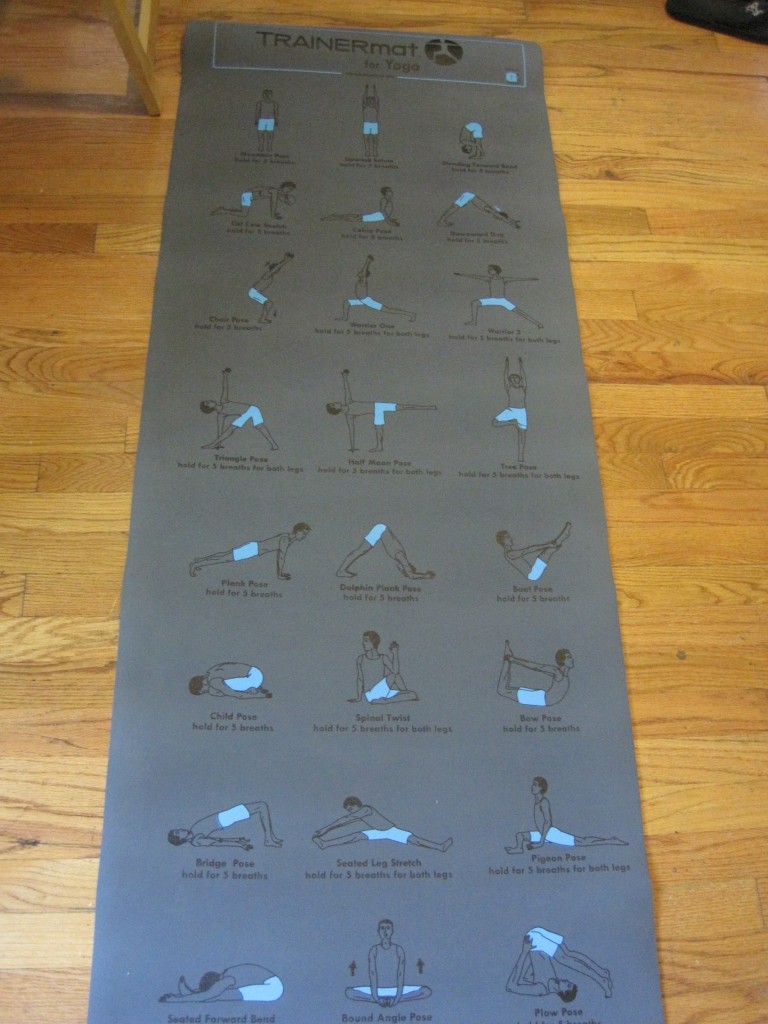 Followed up by some black coffee, which I needed for realz.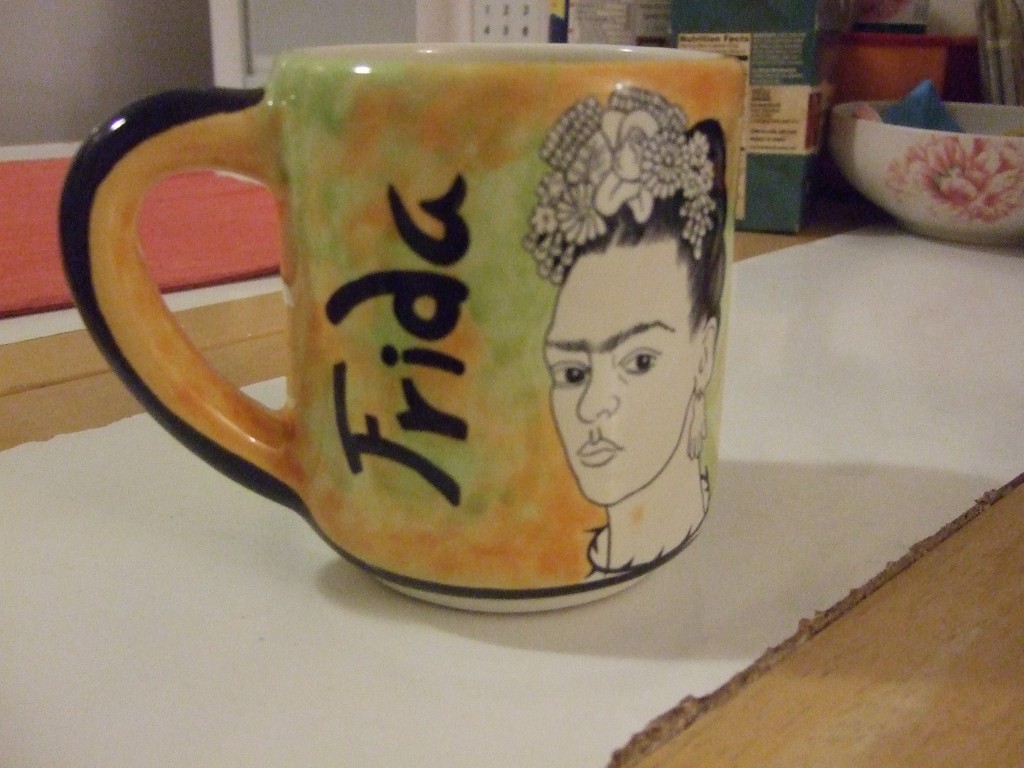 Breakfast was my go-to: 2% Fage greek yogurt mixed with a spoonful of peanut butter, sliced banana, and a TJ's granola bar. Yes, please!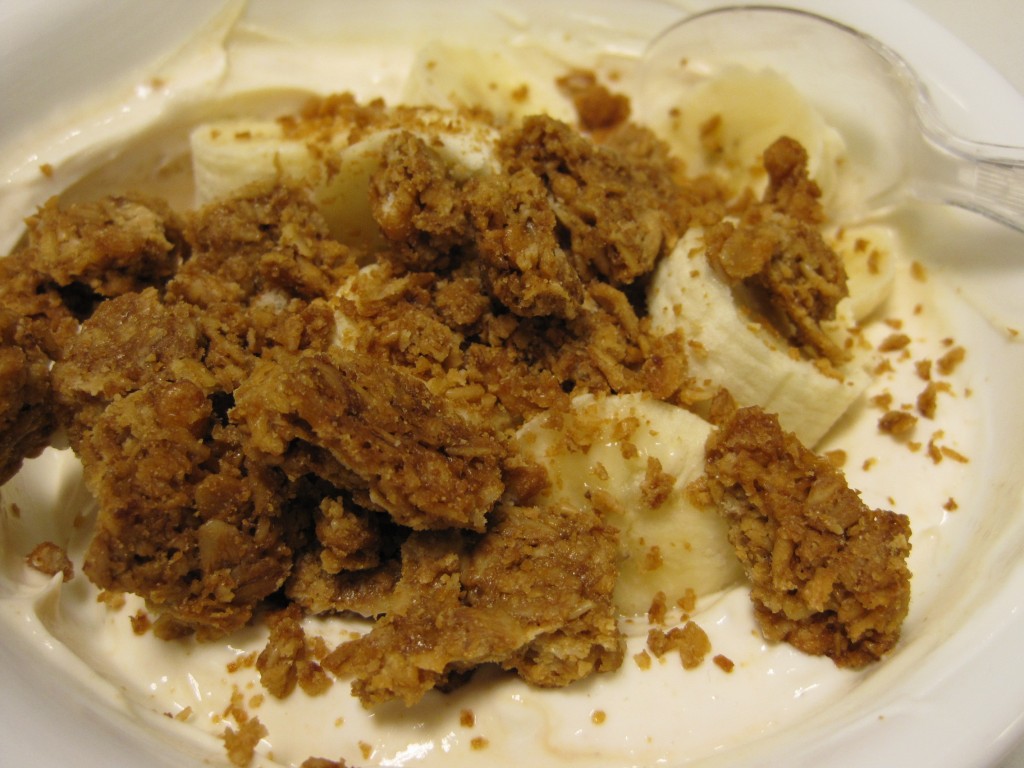 Despite it being the first day of fall, I couldn't let the beautiful sunny weather slip away. I left my desk for a few minutes and ate my lunch outside. Last night I threw together a simple corn and cherry tomato salad – 1 ear of corn cut from the cob + 1 cup cherry tomatoes + salsa + dash of salt and pepper. Served with sunchips! If you wanted to add some protein, black beans would be great in this salad!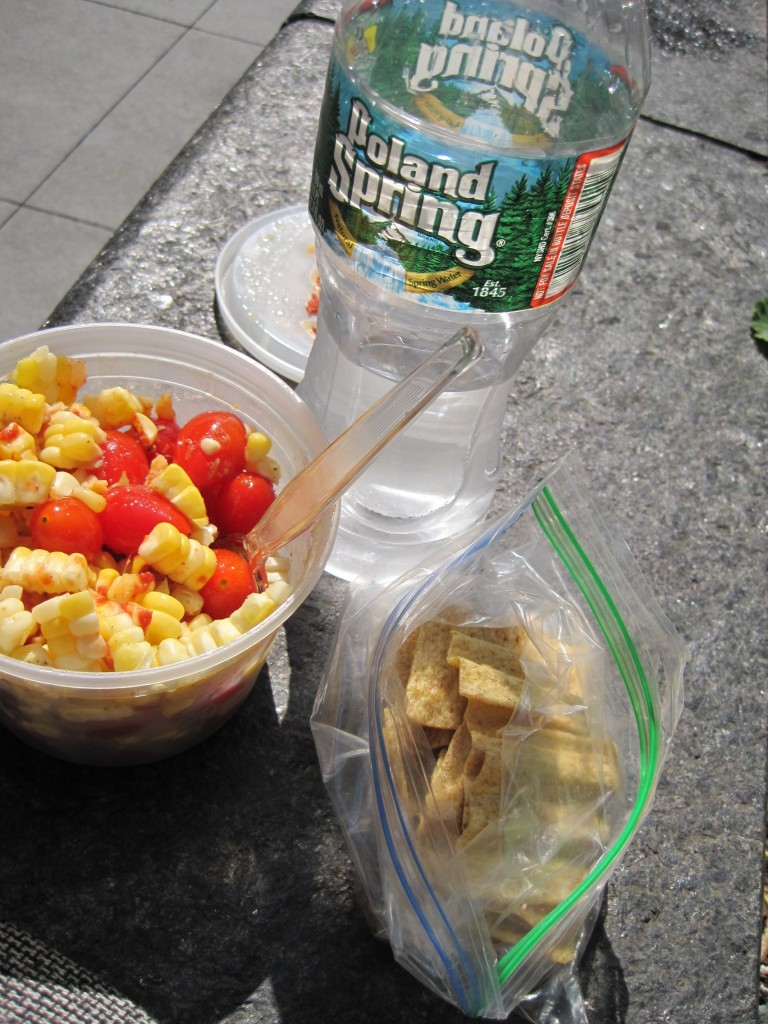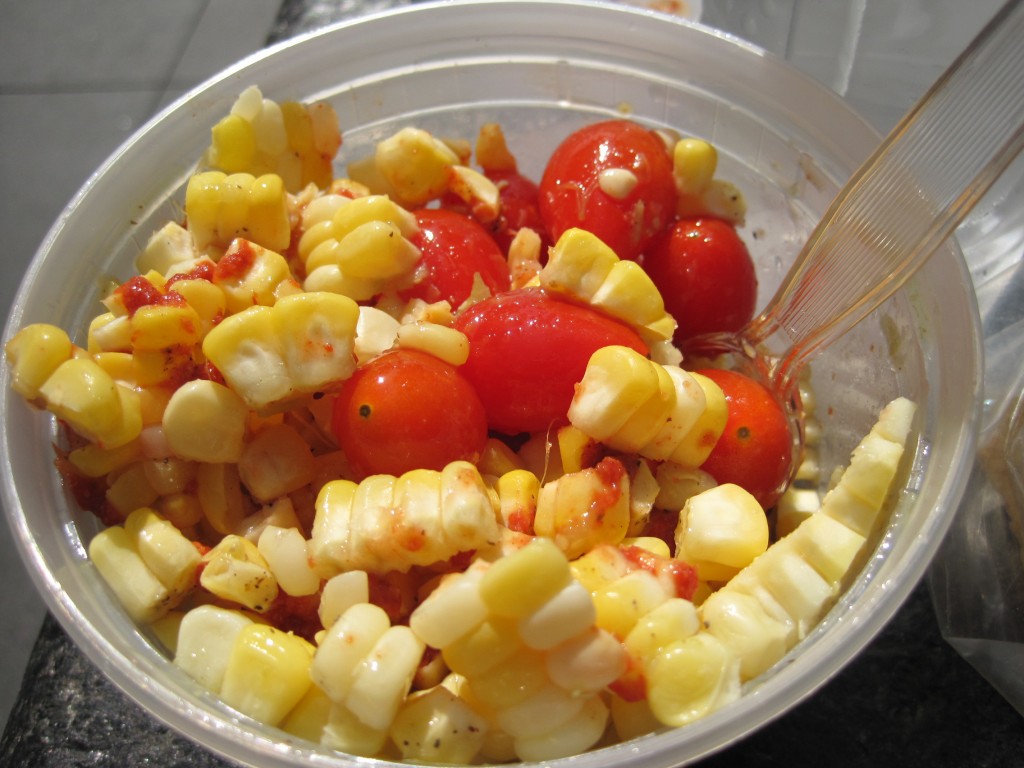 I was tempted by Mr. Softee, but instead bought a cup of rice pudding from the local gourmet market. I tried to convince myself that since it contained rice, milk, and eggs – it was practically healthfood. Healthy or not, it was delicious!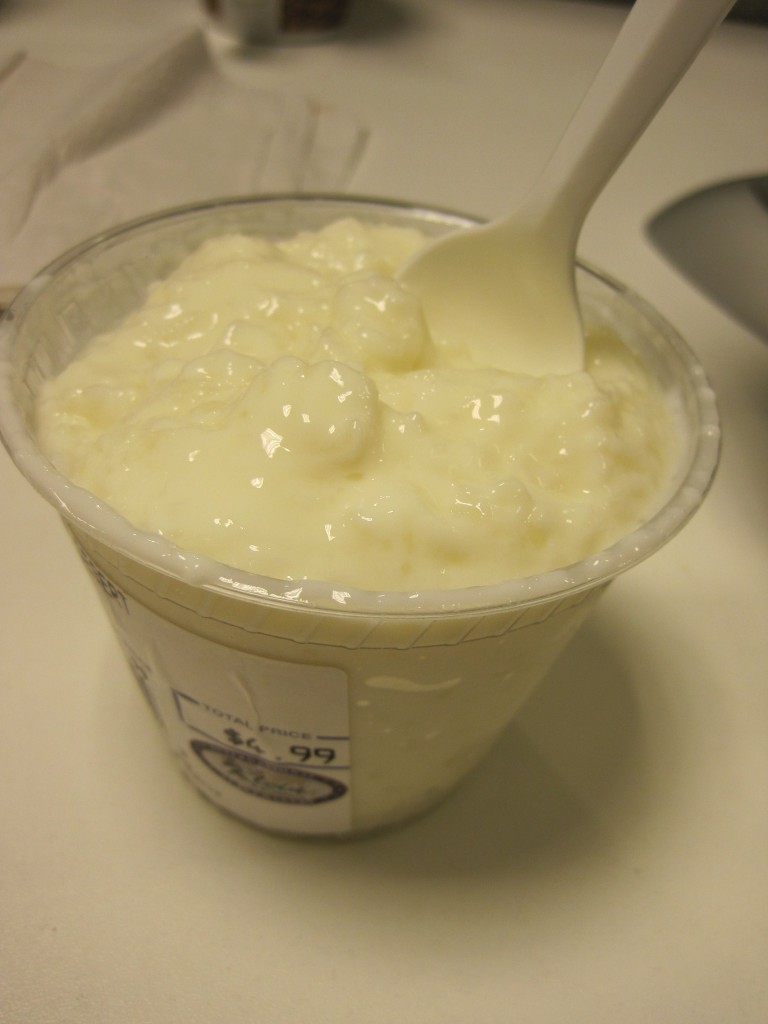 Later on in the afternoon, I snacked on a juicy pear –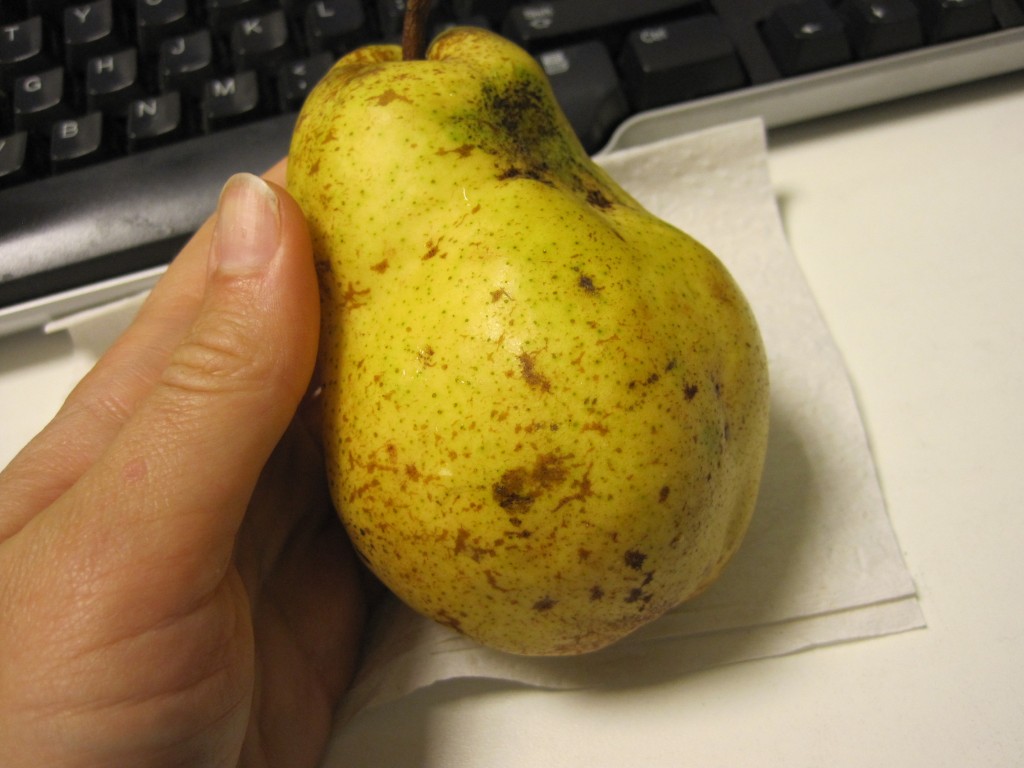 And a second cup of coffee with some shortbread cookies.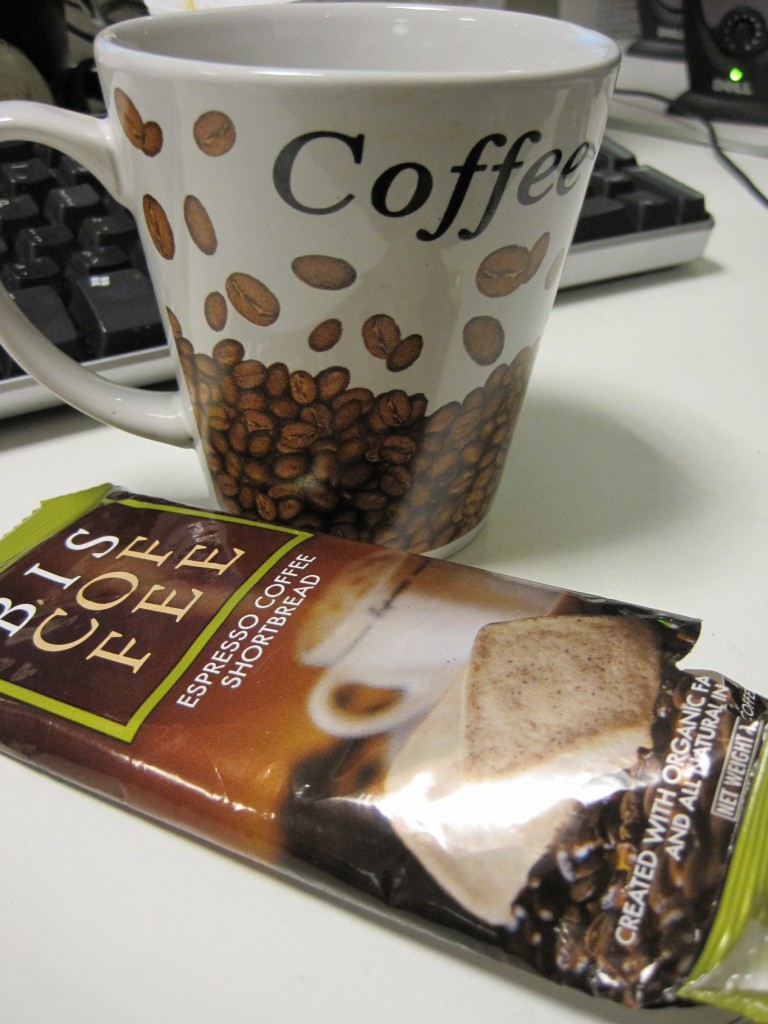 This homegirl needs to get more sleep in her life. That second cup of coffee was all that kept me from dozing off at my desk!
Luckily I was feeling a bit more revived after work and was able to cook up something homemade for din-din. As I was cooking, I ATTACKED a tub of hummus. Must have been this morning's run – starvin' all day!
Goat cheese Cheddar and Beet Ravioli
For my ravioli, the plan was to use goat cheese, but unfortunately my cheese was off (boo). Luckily I had some cheddar to use instead. After roasting the beets (30 minutes at 350 F), I chopped them up and combined them with the chopped cheddar cheese. Then I put a small dollop of the mixture on the bottom of a wonton wrapper. Using my finger I coated the second wrapper lightly with water and placed it wet side down on top of the wrapper with the filling. After sealing the edges well, I boiled the ravioli for about 2 minutes, removed with a slotted spoon, and then tossed in a butter-sage sauce. This recipe is infinitely adaptable – you could use ricotta and peas, crab and goat cheese, brie & walnuts, etc. The clean-up was kind of a pain (this dirtied A LOT of dishes), but the results were tasty!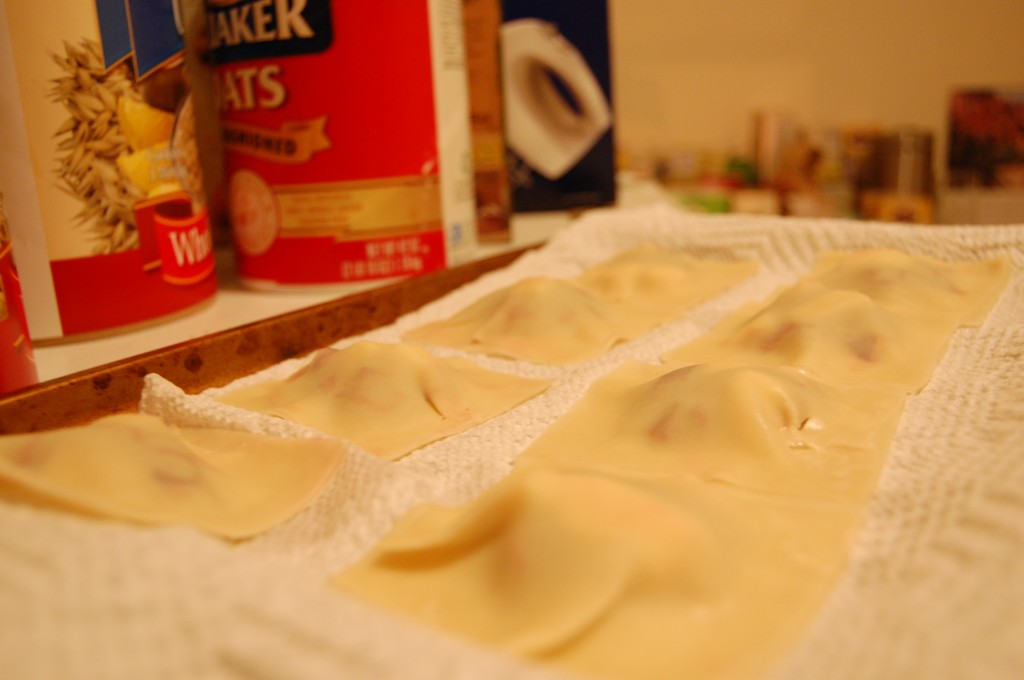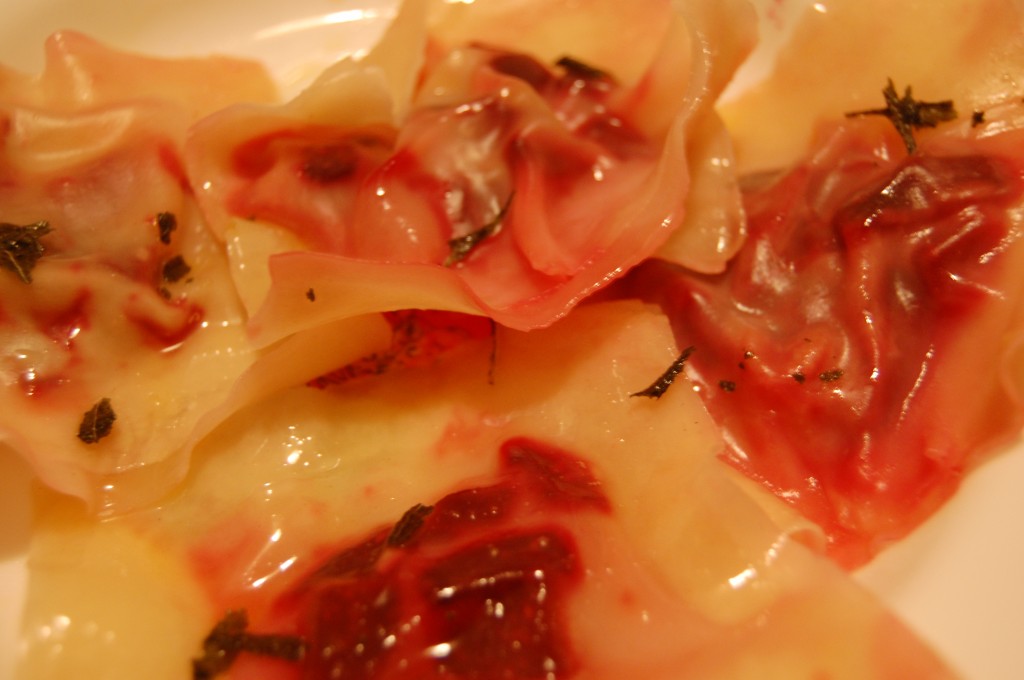 When I run in the mornings, I find I'm extra hungry all day long. Do you think your appetite is affected by when you work out?