Megan says: Say hello to Mark Holland – an ultramarathoner and foodie based in San Francisco!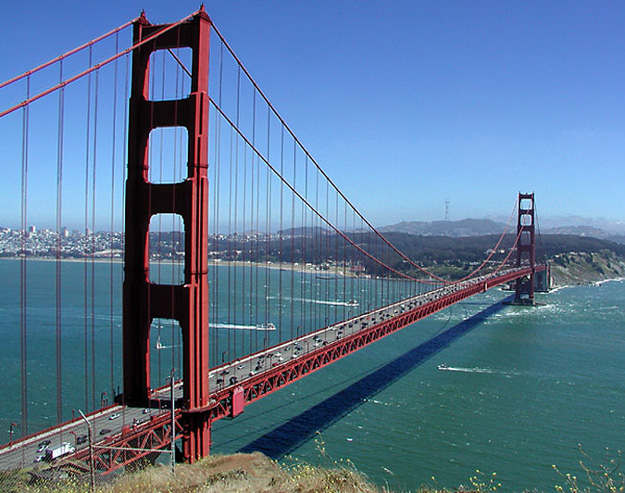 As a long time restaurant guy, and avid runner, I think I qualify as a great running/eating guide for a New Yorker visiting San Francisco. I have spent about 11 years in San Francisco and can promise that our cuisine and running terrain will wow even the most jaded New Yorker. Let's get right to it.
First of all, let me just say that I can't necessarily recommend how you cover all these miles and eat all this tasty food, I will leave that up to you.
Food to eat while strolling:
Hapa Ramen: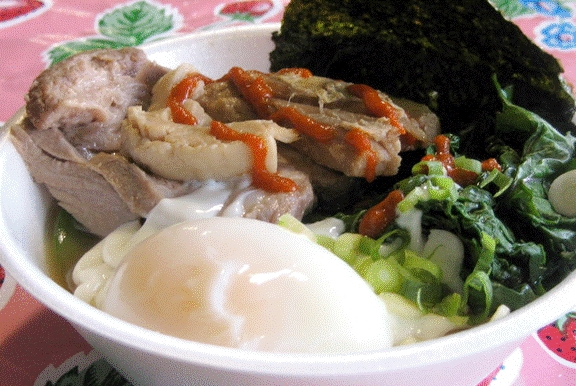 This little gem is the product of some of SF's hardest working restaurant folk. The easiest way to get your hands on a bowl is to visit the Thursday Ferry Building Farmer's Market. The Ferry Building Farmer's Market is like Fisherman's Wharf for people with taste. Hapa Ramen's homemade noodles and rich Porky broth, truly a one of a kind street food treat you will not find anywhere else. This is elevated food of the highest order, which happens to be served on the street. This stuff is made by real people who care a lot about their product and about their fans, a great combination.
Related Run:
The Embarcadero, down on the shore of the famous San Francisco Bay is a very popular run.  I suggest starting down by Pacific Bell Park, home of the San Francisco Giants, from the park, on 2nd and King streets, head toward the Ferry Building. You will pass underneath the Bay Bridge and be treated to views of the downtown skyline as you run towards the famous Golden Gate Bridge. Just stick to the water and you can't get lost. Turn around at any point or run all the way by famous Fisherman's Wharf over the hill for an amazing view of the Golden Gate from Crissy Field.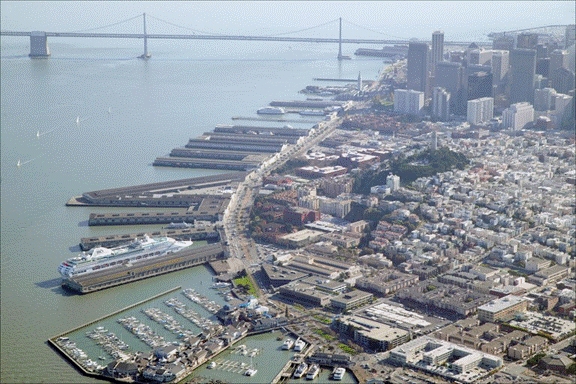 Sushi:
Ebisu:
I eat a lot of Sushi and my favorite place for the last decade is Ebisu. This family owned restaurant has what I think is the freshest fish and the greatest selection in the city. People love to argue about which sushi place is the best, I have tried just about all of them and Ebisu wins. Ebisu is just outside Golden Gate Park on 9th Avenue in San Francisco's Inner Sunset district.  Sit at the bar and definitely ask for the live Uni, which is caught locally and brought in fresh daily.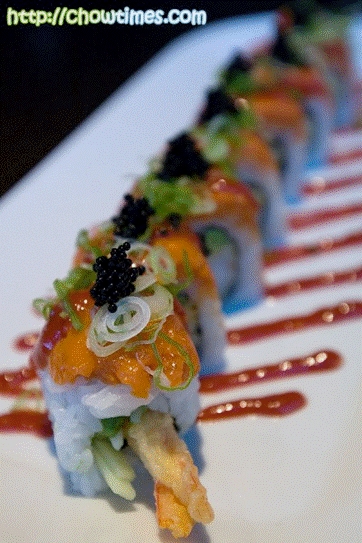 Related Run:
Ebisu is quite near Golden Gate Park, which is a favorite for most runners. I generally start up on Haight St and run towards the park on JFL Dr.  You can run all the way to the beach on this route, water fountains and bathrooms aplenty. So many sights on this run, including a herd of Bison (really), rose gardens, and various museums. From Haight St to the beach and back is about ten miles. 
Local Flavors:
San Francisco is famous for Dungeness Crab. My favorite place to eat is PPQ Dungeness Island. This place is truly locals only, way off the beaten path on Clement and 25th Avenue (take a cab). PPQ serves crab up several different ways with Vietnamese Imperial Rolls and garlicky noodles. Lean back and gaze into the fake palm trees as a surly waitress ties a plastic bib on you, you're gonna need it.
Related Run (sort of):
Begin at the foot of Golden Gate Park, where the park meets the ocean, and run North. You will pass PPQ's neighborhood as you climb up HWY 1 towards the Cliff House Restaurant (do not eat here). As you crest the hill follow the signs for Land's End. This is a mild trail run that takes you from the breadth of Pacific to the narrower entrance of the San Francisco Bay and offers breathtaking views of both the Marin Headlands as well as the Golden Gate Bridge. Watch out for tourists and turn around when the trail turns to asphalt or continue through San Francisco's ritziest neighborhood towards the Bridge for a longer run.
You may be ready to trade San Francisco hills for Manhattan's flatter courses by the time your stay is over. But dare I say you will be back for some of the world's finest cuisine and stunning running terrain. And don't worry, if you don't make it into the NYC Marathon, there is almost always room in the SF Marathon which we host in July. Unlike other summertime marathons, the SF Marathon promises a foggy and cool morning to make up for all those hills!
What's your town or city's claim to culinary fame? Maryland crabcakes? New York cheesecake? Texas chili?