Not that I need an excuse for a dinner party, but when Sofia mentioned a contest involving fresh, summer produce, I was even more pumped than usual. The blog Not Eating Out in New York challenged amateur chefs to choose from a list of fruit and veggies and come up with a creative dish.  Since sweets are my forte, I offered to contribute to dessert to our dinner get together. I surveyed the scene at the farmer's market and decided on nectarines and blueberries. And since everything tastes better with butter and sugar, I decided to make the fruit into a crumble. The fruit was so sweet and juicy that only minimal sugar was needed to bring out the flavor.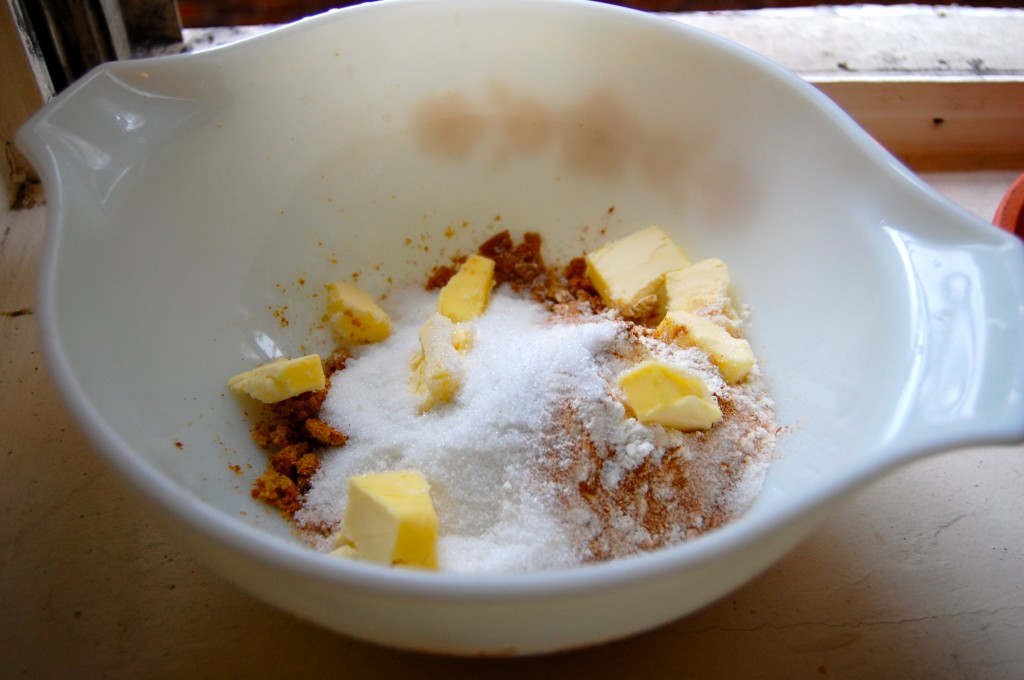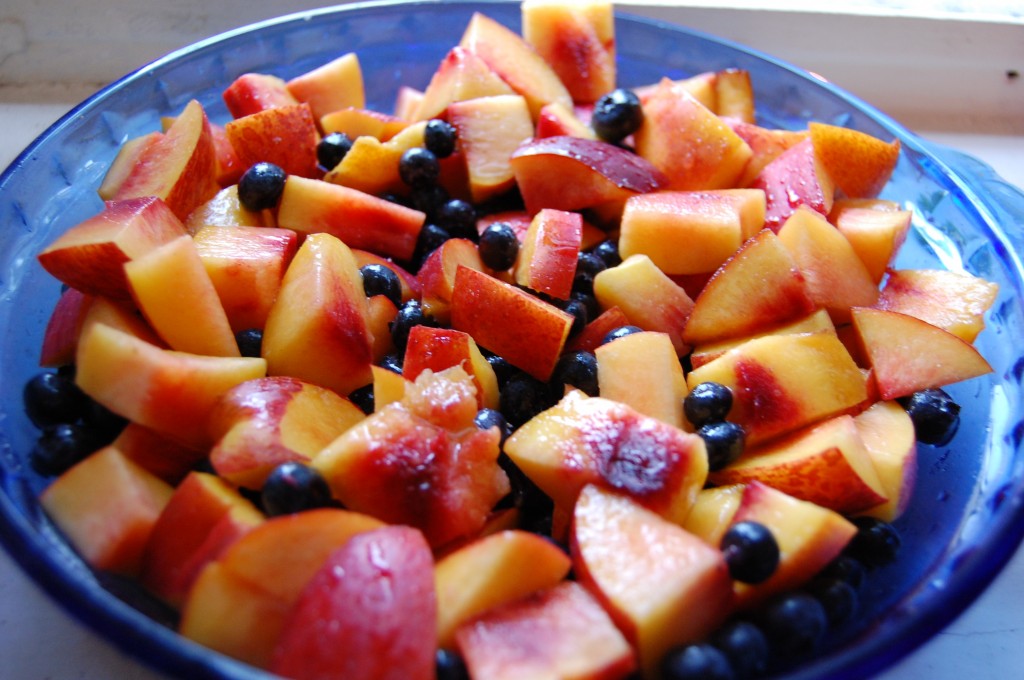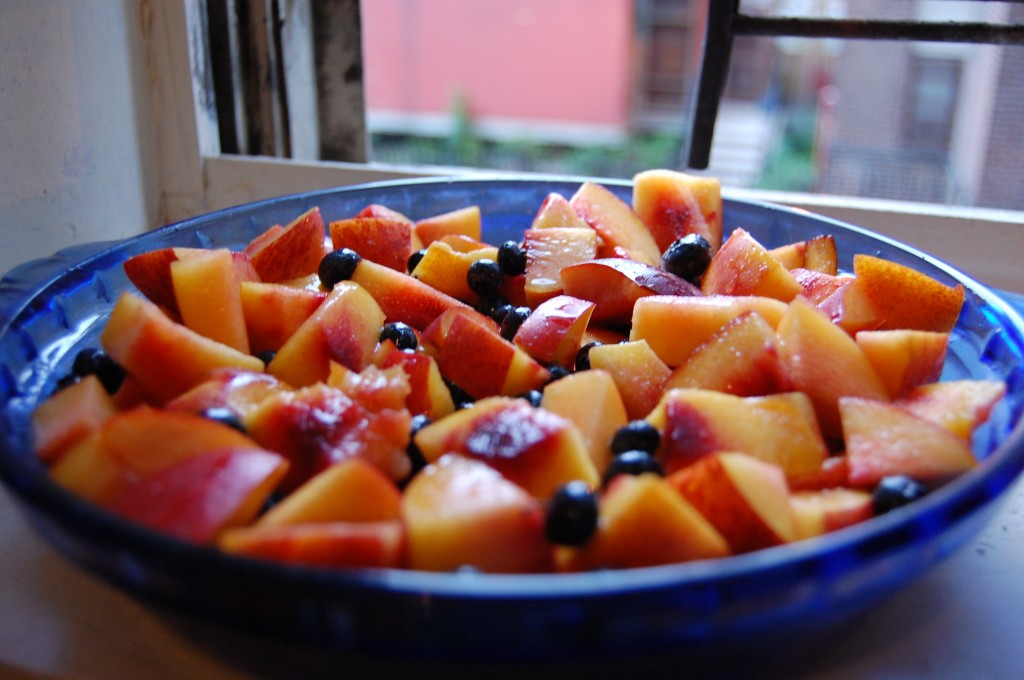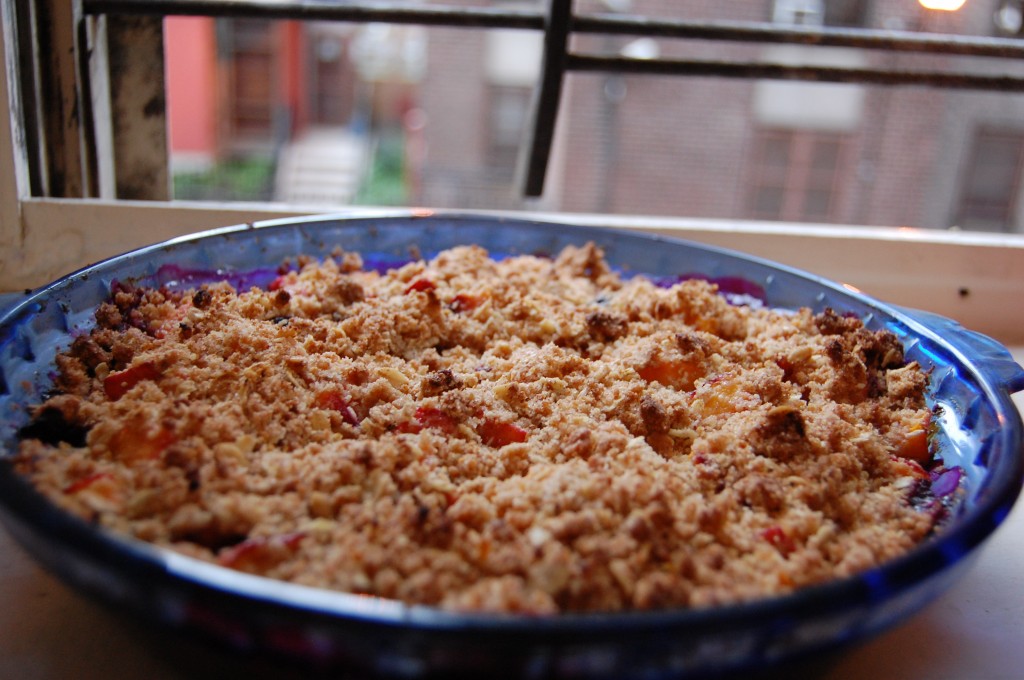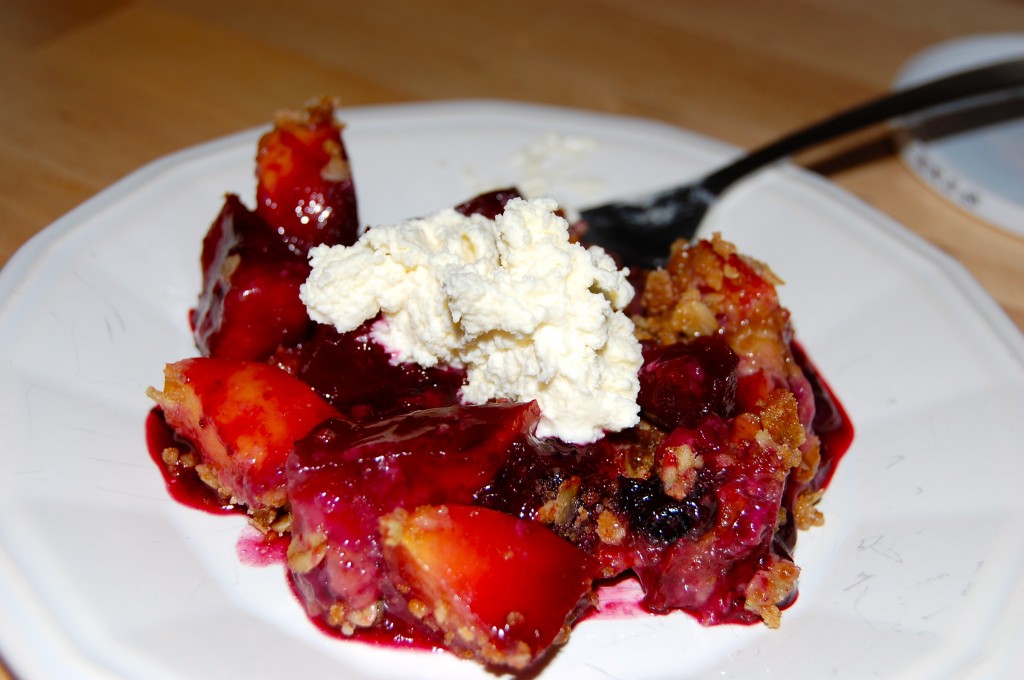 Ingredients:
Fruit
5 large nectarines, sliced
1 pint blueberries
1/3 cup sugar
1/2 teaspoon cinnamon
2 teaspoons fresh lemon juice
Topping
1/3 cup flour
8 finely ground gingersnap cookies
1/3 cup oats
2 tablespoons sugar
1/2 teaspoon ginger
3 tablespoons unsalted butter, cut into small dice
dash of salt
Directions:
Preheat oven to 350 degrees.
Place fruit in a glass pie plate and toss with sugar, cinnamon and lemon juice.
For topping, mix together flour, gingersnap crumbs, oats, sugar and ginger in a medium bowl. Add butter and rub into dry ingredients using your fingertips, until mixture resembles pea-sized clumps. Sprinkle mixture evenly over fruit.
Bake until fruit is tender and bubbling and topping is well browned, 20 to 30 minutes depending on oven temperature. Cool 10 minutes. Top with homemade whipped cream 🙂
Before we dug into dessert, I enjoyed the dishes prepared by my dining companions. Sofia whipped up a creative salad – a lettuce base topped with red quinoa, nectarines, and almonds browned in butter.
Leslie's main dish really stole the show. The unlikely combination of eggplant, chickpeas, and plums melded together with middle-eastern spices. It was delicious!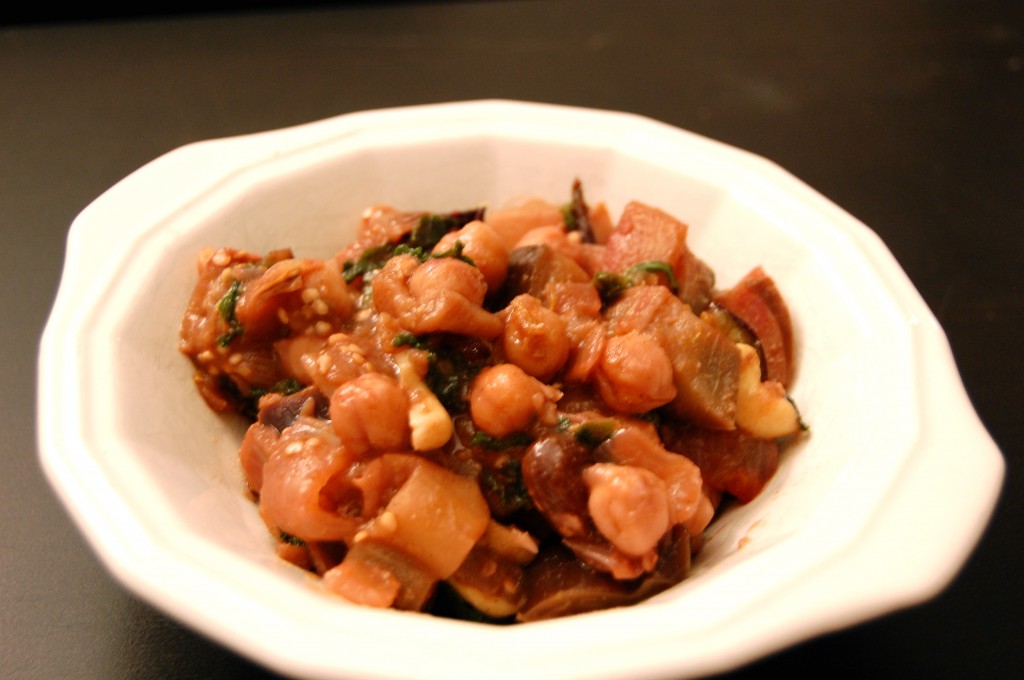 All of this yummy food was the perfect fuel for the long run I has scheduled the next morning. Bright and early I met up with my Jersey homegirl for 15-ish miles in CP. After Thursday's less-than-awesome workout I was a little nervous about how the leggies would feel, but a 6 mile recovery run and some ART on Friday helped me feel like a new woman. The beyooo-tiful weather (sunny and 70 degrees!) also helped. The first half of the run was probably around 9:00 pace, but Sarah and I dropped the pace for the last half. I still haven't uploaded my Garmin info (sometimes technology scares me!), but we were definitely running under 8:00 pace for the last few miles. I was feelin' tired by the end, but I think that's to be expected considering the miles I logged this week. T-minus 2 months till the big day and I'm getting SO excited. Wheeeee!! The total for the day was 15.5 miles in 2:11 (~8:27 pace).
Today I ran an easy 4.5 miles bringing me to 65 miles for the week. If I could just get a little more sleep I think I would be golden.
I have a workout on tap for Monday a.m. and then a fun adventure planned for the rest of the week. Stay tuned!
Today marks the end of summer (sad face) – what are your plans for Labor Day? Viva la summer!