Despite some serious sleep debt (helloooo 5:20am wake-up call), I felt pretty good on Sunday morning. My plan: Run the Bronx half-marathon as a progression run, meaning I start off slow and finish faster. I downed some coffee and a larabar while catching up on email and then jogged a half mile or so to the subway station.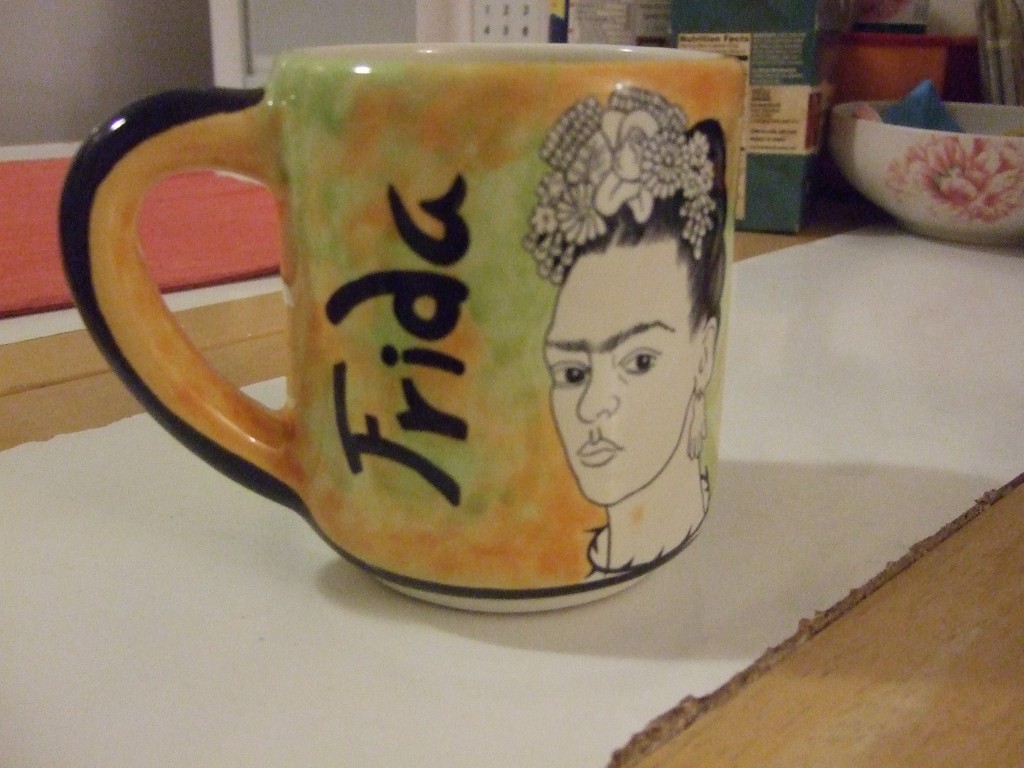 Note to self: Allow more time for transit on Sunday mornings! I arrived in the Bronx a little late, misjudged where the start was, and ended up running a pretty fast warm-up mile. The good part of being late? I was able to jump into my corral seconds after the gun went off meaning there was no break between my warm-up and the start of the "race". This isn't an ideal situation for an actual race, but I like to minimize stopping and starting during long runs. I was feeling a little beat up from Tuesday's track workout and Thursday's tempo run, so I kept miles 1-5 at an easy pace (~8:20 per mile). I had to make a quick porta-potty stop around mile 3.5, but that only added a minute or so to my time. For miles 5-10, I picked it up to marathon pace (~7:45 per mile) and then at mile 10, I started running half-marathon pace (~7:10 per mile). I ended up finishing the 13.1 miles in 1:43:24 (7:53 pace, including a bathroom stop). A solid effort for a long training run! Mentally I felt great for this run (the miles flew by), but physically I was really feeling the effects of my recent workouts.  After snagging some Gatorade and water, I added on two more slow-ish miles. I ran another 1/2 mile from the subway to my apartment, bringing me to 17 miles for the day.
I had planned on practicing "on the run" nutrition with a gel/clif z bar, but I forgot to bring one with me. I drank some gatorade during the run, but didn't ingest a lot of carbs/calories. My energy levels definitely started to fade during the last few miles and I think some glucose would have helped. I have ~18 miles planned for next Saturday and will be fueling mid-run for sure!
To maximize recovery, I drank a pint of Nesquik chocolate milk immediately after finishing. 300 calories, 16 g protein, 58 g carbs, potassium, sodium, and delicious!
I'm not sure where this burst of energy came from… =D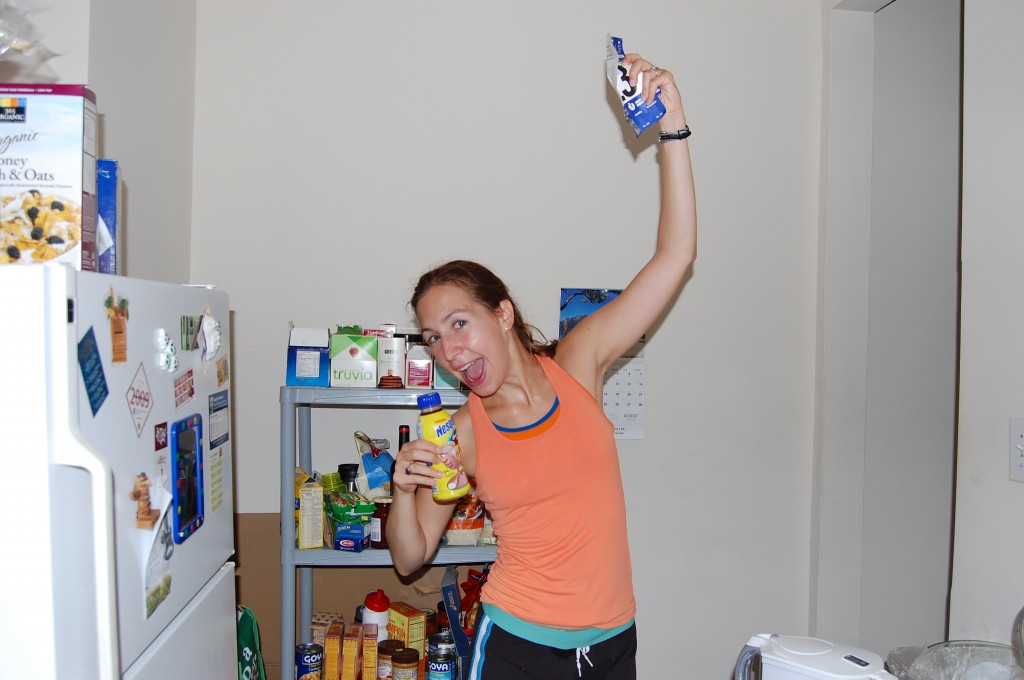 After showering and putting on my supa fly recovery socks, I was treated to breakfast in bed.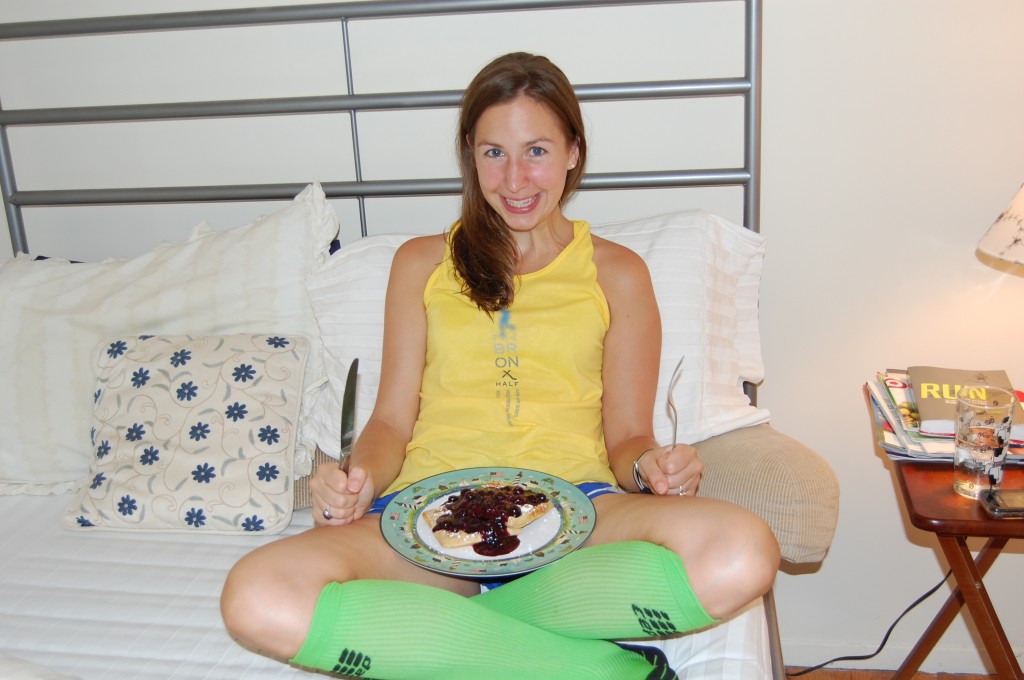 Do you know the secret to amazing tasting food? RUN A LOT. Seriously. After running 17 miles, this waffle tasted so good, I wanted to cry. Well, I think it would have been delicious even if I hadn't run beforehand, but you get the point…
My friend based his recipe on Alton Brown's basic waffle recipe and topped it with a homemade blueberry compote.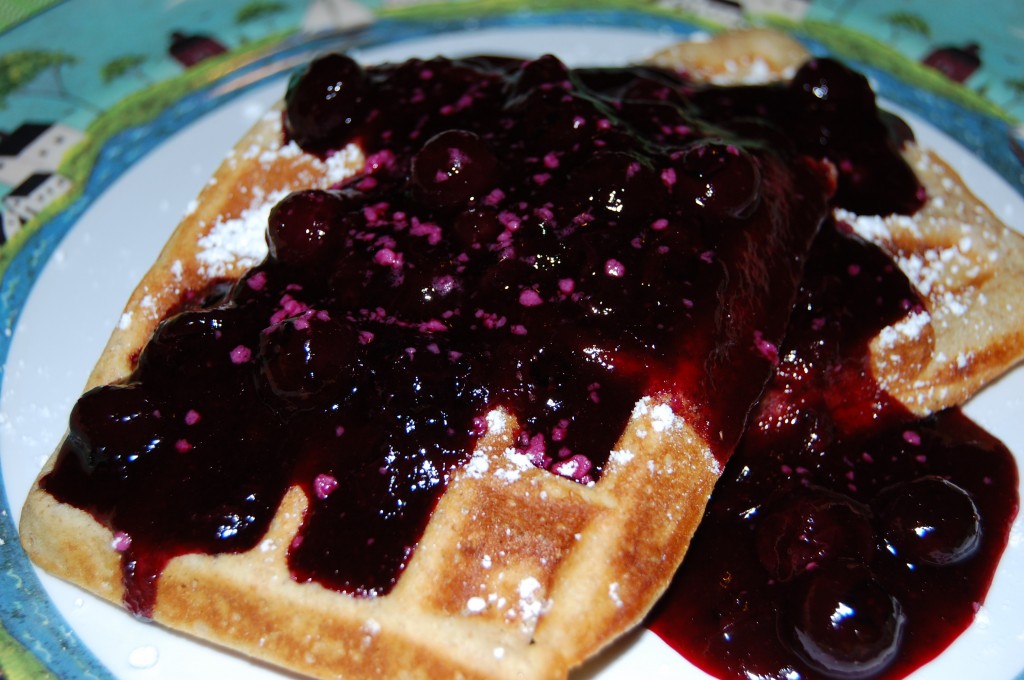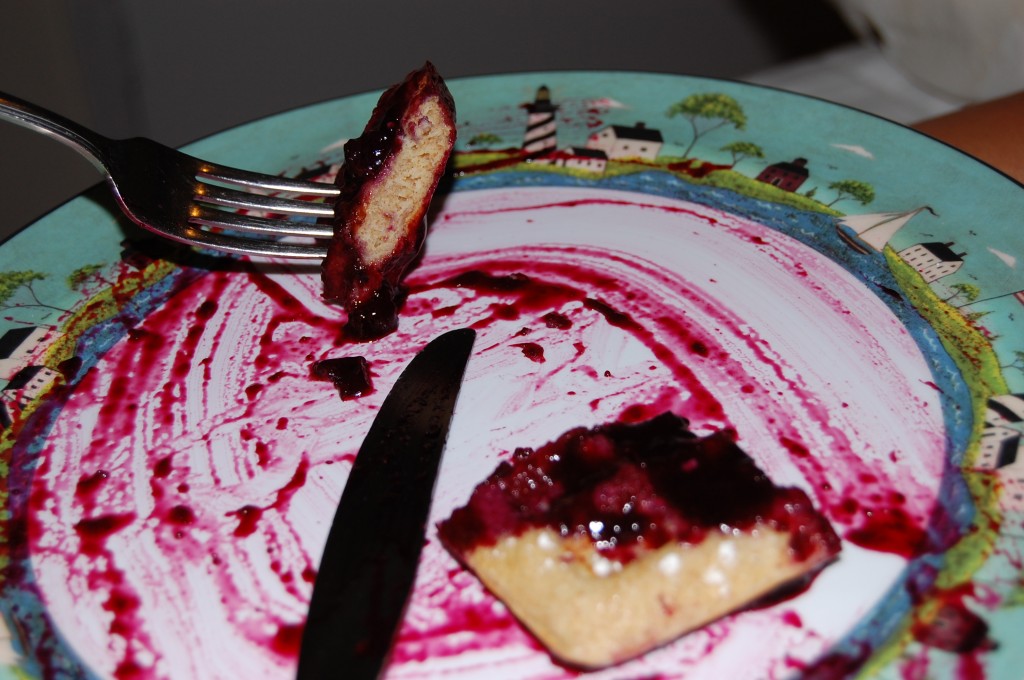 This photo is ridiculous, but also quintessential Megan. No shame.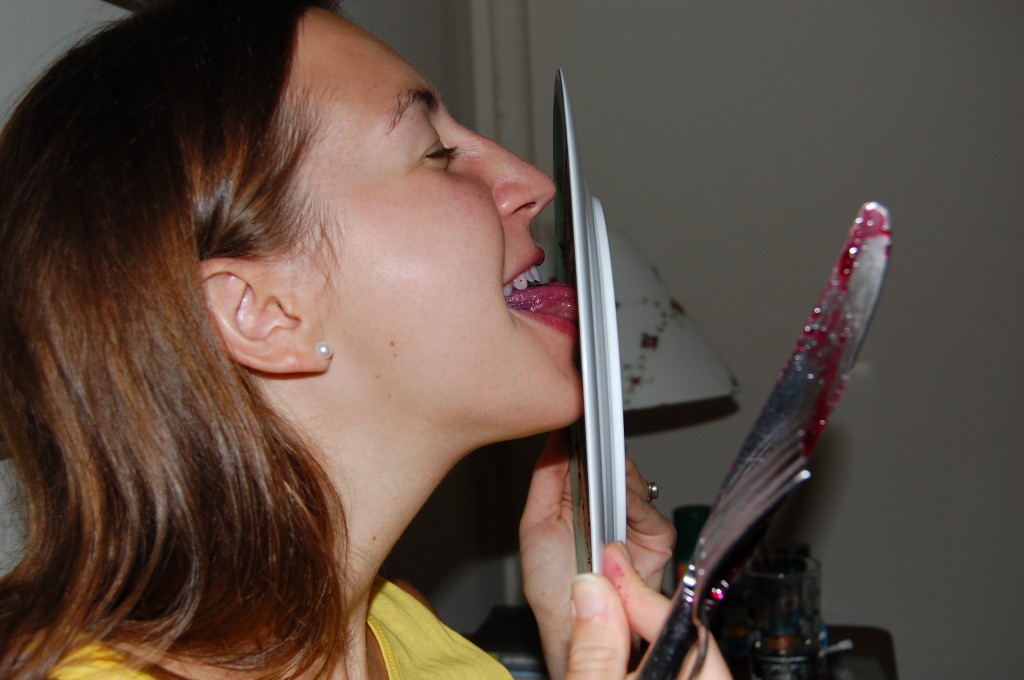 I spent the rest of the day eating everything in sight leftover macaroni and cheese and napping. This home girl was tired.
Question: Where do you usually eat breakfast? During the week I eat at my office desk, so the weekends are a nice break from the routine.