We squeezed 9 sweaty runners into a booth that was probably meant for half as many. The reason? A little farewell get-together for our gal Shelby. She's leaving us for Carolina roads!
I tried to balance out my french fry dinner with a Naked green machine juice and half a jar some Jason's hazlenut butter. Ah well. Everything in moderation, including moderation, eh?
Ever wonder how RunnersKitchen spends her days? Well, lucky you! Read on for "A Morning in the Life of Megan".
5:45am – alarm goes off. I pull the covers over my head and pretend I don't hear rain outside.
5:55am – damn it, it's pouring. Put on my running shoes (I slept in my running clothes, oh yes I did!).
5:59am – The (nocturnal) rats are still awake on my street. I leap over one. I <3 NY.
6:20am – Meet up with Shelby and Kelly. It's still raining, but at least I have company to distract me!
7:25am – 9 miles later, I finish my run and head to the nearest Dunkin' Donuts. Give the cashier soaking wet $$ in exchange for a steaming hot coffee. Sorry 'bout that.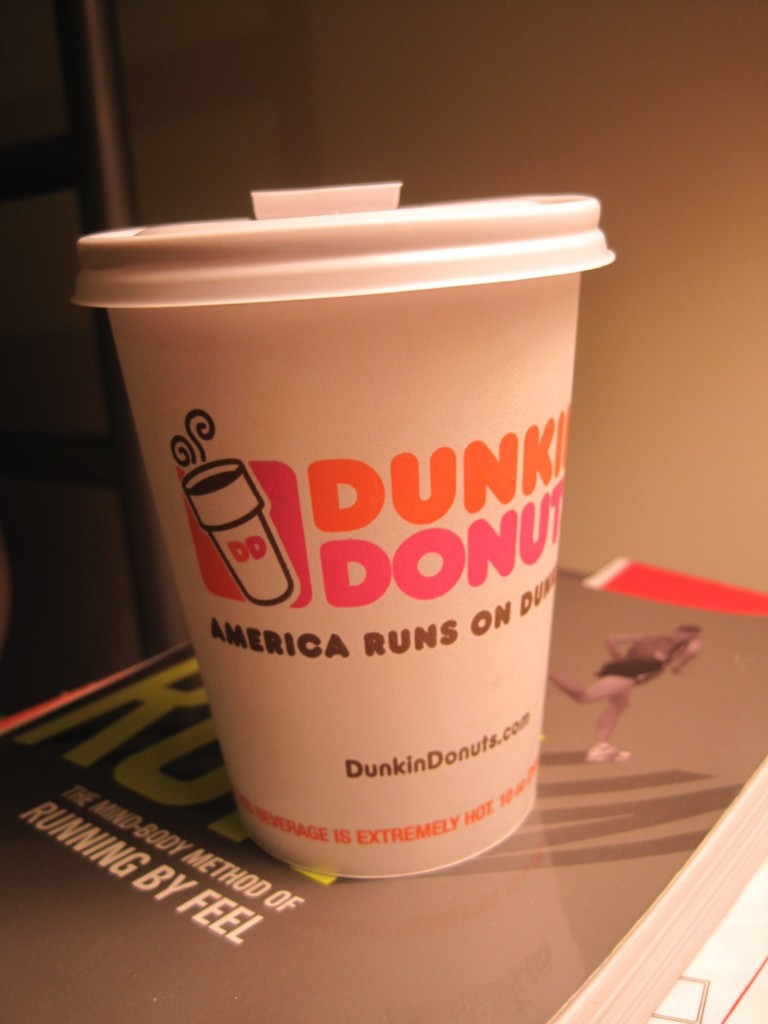 7:35am – peel off my soggy running attire, fight with the tangle formerly known as my ponytail, and hop in the shower.
8:02am – pack lunch, read emails, eat an apple,  get dressed.
8:49am – Notice I am wearing all black and gray, realize this is probably because I've lived in Manhattan for 3 years.
8:55am – on the subway! Got a seat and I'm not accosted by any homeless men. Double win.
9:15am – head to Jamba Juice for $2 steelcut oatmeal.
9:29am – Begin the workday, eat oatmeal. Realize I've already been awake for 4 hours. Oy.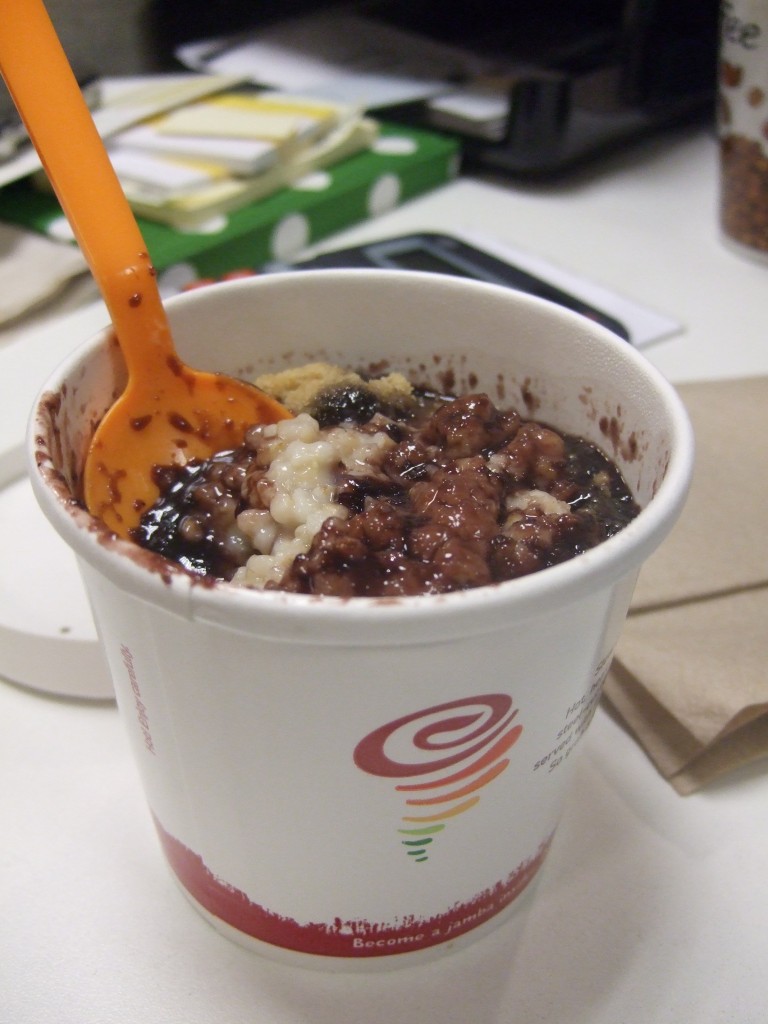 Do you have any tricks for getting excited about a workout (or work!!) when you're really not feelin' it? My "suck it up, smile, and fake it till you make it" routine works most of the time. Sometimes the hardest part of a workout or a run is just starting!