After a much (much!) needed rest day on Monday, I planned for a morning speed workout on Tuesday. Yikes, this workout was early and sweaty. I was definitely still feelin' beat up from Sunday's progression long run. I made it through the workout (thanks for the treadmill company Jacqui!), but my tired calves and early morning hour made it a toughie. The assigned workout was 5 x 1000m @ 5k pace with 200m recovery, but I extended the recovery jog to 400m.
|   Activity  | Reps |  Distance |   Duration |       Pace |
| --- | --- | --- | --- | --- |
| Warm Up | 1 x |         1.50 mi |   00:14:20 |    9:33 min/mi |
| Intervals | 5 x |            .62 mi |   00:04:00 |    6:26 min/mi |
| Recovery Run | 1 x |          1.00 mi |   00:10:00 |    10:00 min/mi |
| Cool Down | 1 x |         3.39 mi |   00:33:40 |    9:55 min/mi |
 Total: 9 miles in around 1 hours, 17 minutes
I refueled with a smoothie made with 2 frozen bananas, 1 peach, 1 cup almond milk, 1 Tbs peanut butter, and a scoop of maca powder. Secret: I actually made and photographed the smoothie the night before and poured it into a to-go cup 🙂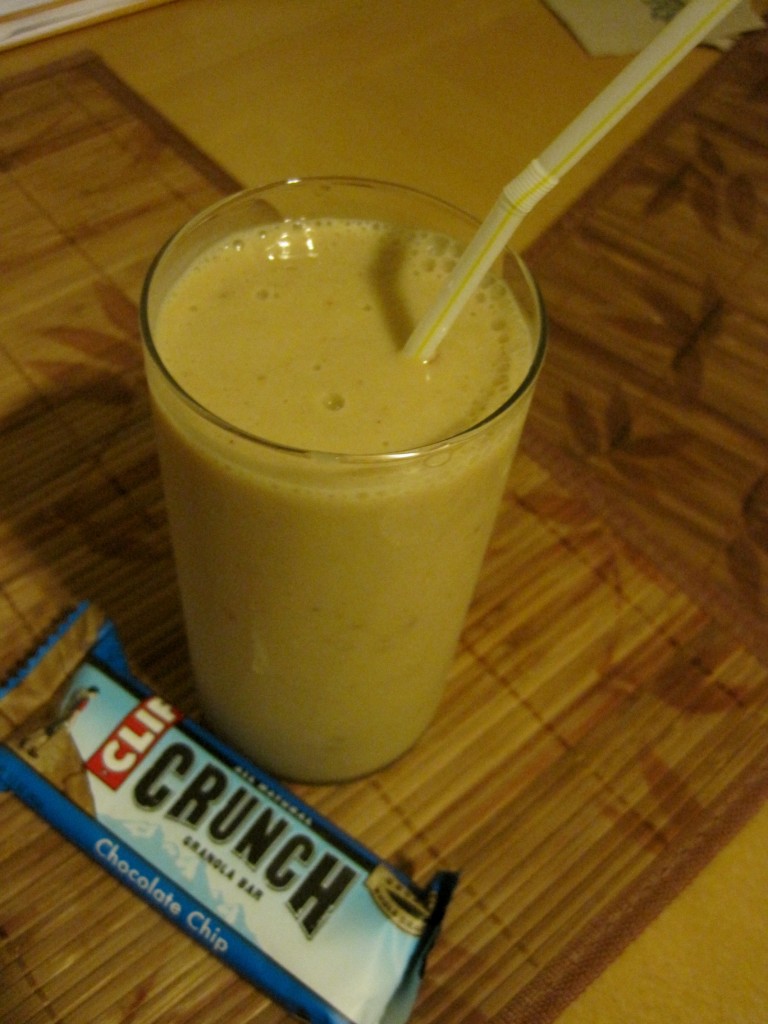 I never sat down for a formal lunch, but rather had a bunch of mini-meals throughout the day –
carrots and peanut butter (a delicious combo!)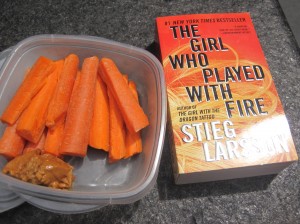 Crunch Gala apple
Ridiculously thick and creamy Siggi's Skyr – it's like Greek yogurt, but thicker!
Anddd a latte because I'm not getting enough sleep!
c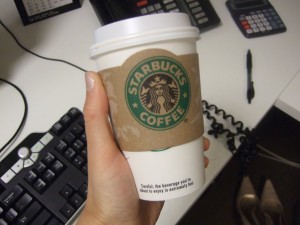 After work, I picked up my CSA vegetables. I am loving August's bounty: lettuce, heirloom tomatoes, sweet corn, radishes, cabbage, Italian pepper, basil, cucumber, and onions, oh my! All organic and from upstate New York 🙂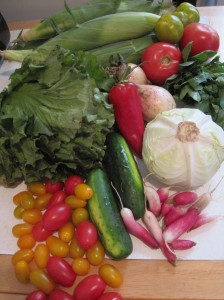 I wish I could say I cooked a well-balanced dinner using those veggies, but alas…I did not. Instead, I met up with some friends at Pommes Frites! This tiny storefront in the E. Village sells the most amazing Belgian fries. The three of us split a large cone of fries and six (!!) dipping sauces: mango chutney, peanut satay, blue cheese, rosemary garlic mayo, Mexican ketchup, and sundried tomato mayo. I can always have vegetables tomorrow – it's all about balance! These frites were amazingly delicious. Yum.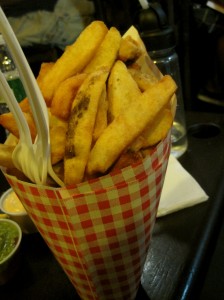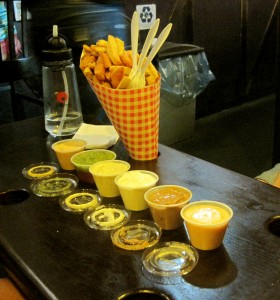 After my frites splurge, I headed to a nearby bar to meet two of my fav blogger friends for a drink. My beverage of choice? A michelada! My glass had a salted rim and was a mixture of ice cold beer, lime juice, and chili powder. Spicy!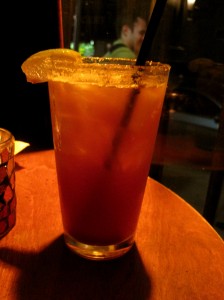 I rounded out my night of fries + beer with some quality carbs: banana, whole wheat bread, and Jason's Chocolate Hazlenut Butter. Plus water and herbal tea! I had plans for an early morning run and wanted to be well fueled and hydrated.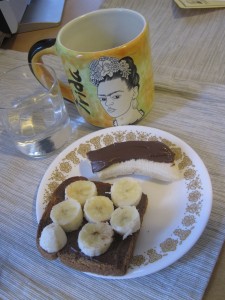 This morning I was up at 5:45am and out the door by 6. My first mile or so was rough (tired, cranky, slow), but I felt much better after that. The company I had on the bridle path (thanks Nicole, Kelly, and Shelby) made my 8.5 mile run pass by quickly.
Now, give this girl some caffeine. It's going to be a long day.
Question: What time do you usually wake up? Do you run in the morning or at night?