Happy weekend! I'm back in the big apple and am putting my feet up after a 15-mile run (more about that later). But first, my last day in New Mexico was so much fun! I started the day with an easy 4 mile run and then Jess and I took the Rail Runner train from ABQ to Santa Fe for a day of exploring.
In Santa Fe we stopped at a little cafe for lunch. I protected my head and face from the desert sun with a straw hat and giant sunglasses =)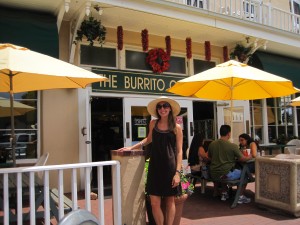 Oh my. I love enchiladas! I ordered the adovada pork enchilada (a local specialty) and devoured it along with rice, pinto beans, and pozole.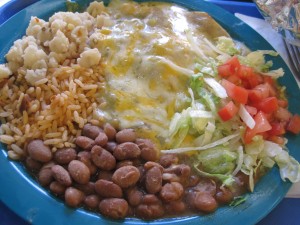 I like it spicy!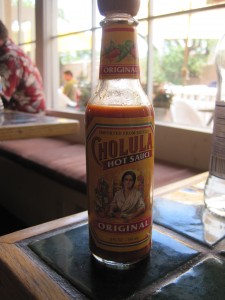 After lunch I headed to the Georgia O'Keefe museum. As an art history major, I loved Santa Fe! From the museums to the galleries on Canyon Road, this town was full of beautiful art.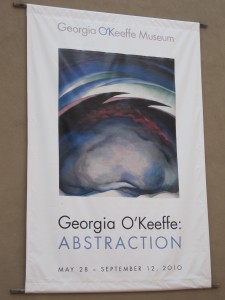 We also spotted some very cool landmarks – including a very old church (St. Francis Basilica) with Romanesque architectural influences. Art history nerd alert!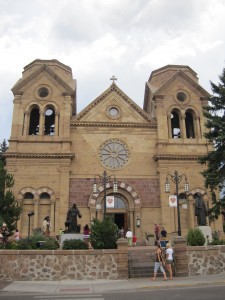 And the Palace of the Governors – a public building that has been in continuous use since 1610. 400 years, crazy!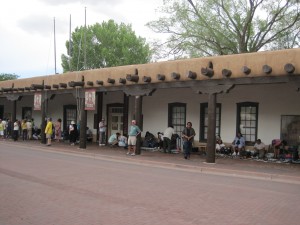 Mid-afternoon the heat was starting to get to me and I was feeling tired and cranky. Thank goodness we stumbled upon a chocolate shop that served homemade coconut milk ice cream! The shop girl told us that the coconut was actually pressed locally – how cool! I also bought an "aztec brownie" that happened to be gluten-free. Instead of flour it was made with quinoa flour. It was very dense and full of cinnamon and cacao nibs. Unlike anything I've had before – I liked it! It didn't even last the train ride back to Albuquerque…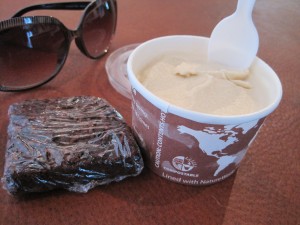 A gorgeous sunset closed out my final day in the Southwest.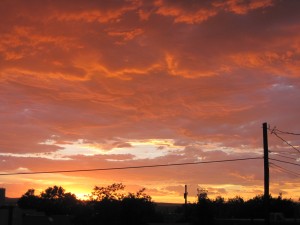 Saturday was a long travel day, but I managed to get my butt out the door for a 9pm run when I got back to the city (umm, after taking an unplanned 3 hour nap). I just ran 3 easy miles, but if felt good to get my legs moving.
Weirdo confession: I am a very nervous flyer and every time I fly, I buy a bar of Ritter Sport Chocolate. This little ritual started about 4 years ago when I was on spring break in Europe and now I don't like to fly without having some Ritter Sport in my tummy. It doesn't hurt that this is delicious chocolate! YUM. I thought about only eating 1/2 the bar, but who was I kidding? I ate the whole thing.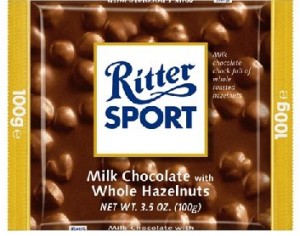 After staying up way to late (oof jet lag), I dragged myself out of bed for a long run date with my girl, Shelby.
I fueled up with a peanut butter chocolate chip larabar (new flavor!).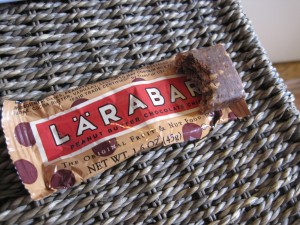 And then I ran 15 miles.
I ran about 3 miles solo, met up Shelby for another 5 or so, and then joined some other teammates for the remaining miles. I don't have a Garmin, so of course my mileage is an estimate. However, I ran for 2 hours and 20 minutes, so I'm pretty sure it was at least 15 miles. But still. I want a Garmin, wahhh. I don't know why exactly, but I felt GOOD today (even though it was, like, 90 degrees and sunny). Maybe it was the company? Or the slow pace? Whatever it was, I'll take it! No gu or anything on the run, but I did make 4-5 water fountain stops.
I finished my run and had one thought on my mind – something cold and sweet. How about a mocha frappuccino? The NY Times says it's a good idea =)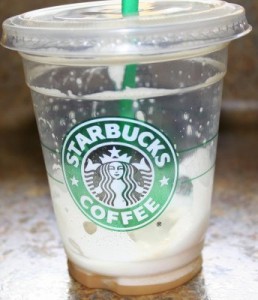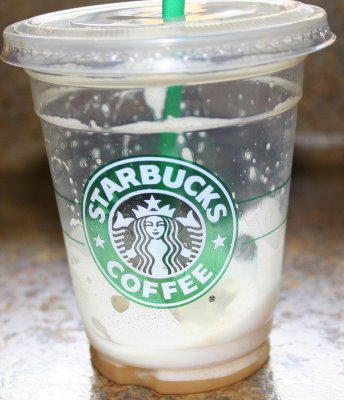 Woo, I am sweaty. And I smell. But I'm feelin' good!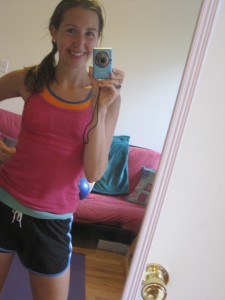 Refuel: Greek yogurt, peanut butter, grapes, and Nature's Path Heritage Flakes (my fav cereal btw).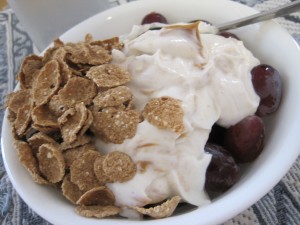 Now, I need a nap.
Question: Do you have any "lucky charms" or superstitions about anything? Racing, traveling, test-taking, etc? I can't be the only one who thinks chocolate will prevent my plane from crashing. Heh.