Greetings from the Southwest! I'm in Albuquerque for the next few days, so stay tuned for lots of green chiles and some desert running.
First and foremost, the winner of the lara bar give-away is…
Tiffany says:
Took the survey!!! My favorite larabar is pb& j. I am amazed at home much it tastes like a pb & j sandwich. All of the flavors I have tried so far, I really like though,
.
Tiffany – send me your mailing address: runnerskitchen [at] gmail [dot] com
Yesterday seemed really long, luckily it was also full of (mostly) fun stuff! Tuesday began with a 5:30am wake-up call and a 6am bus to La Guardia airport. I am in love with the M-60 bus! It only took about 30 minutes to get from my apartment in Harlem to the airport. SO much cheaper than a cab 🙂
Healthy food options can be hard to come by when traveling, so I did some advance planning. I packed a 1/2 pint of blueberries and a baggie of Fiber One + cinnamon for breakfast and bought a greek yogurt and bottle of water once I passed through security. It was a healthy, fiber-packed breakfast! I enjoyed it while reading my new book (Run by Matt Fitzgerald) while waiting to board the plane.
I also packed a sliced summer squash to nibble on mid-morning. Throughout my various flights I stayed hydrated with multiple glasses of ice water and tomato juice.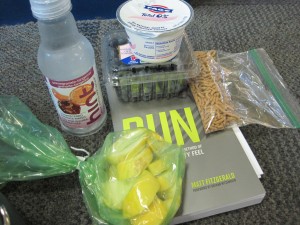 Once I arrived in New Mexico, it was nearly 3pm East Coast time, so I snacked on a clif z bar to hold me over till lunch.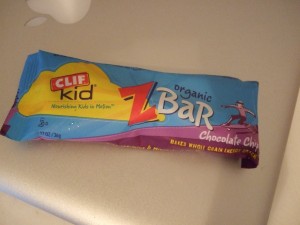 After I was reunited with my ABQ hosts (hi Jess and Edgar!), we stopped by a cute vegetarian restaurant called 20 Carrots for lunch.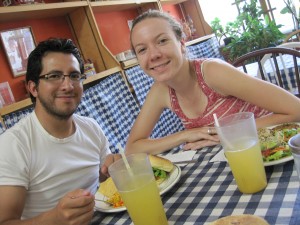 I sipped on a homemade lemonade (fresh squeezed lemons!) and devoured the "sunny burger" – a patty made up of sunflower seeds, oats, and veggies. Served with homemade corn salad and tortilla chips. YUM.
After some more exploring (umm…I rode a bike outside for the first time in over a year! and didn't crash…thank goodness), Jess and I found a rooftop bar with $1 beer specials. The beer was Boulder Brewing Company's seasonal ale – what a deal!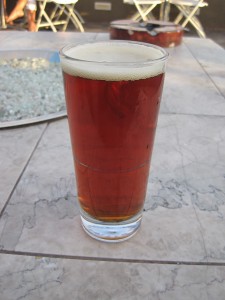 Later on, we ventured to the Flying Star Cafe (a popular ABQ locale) for some food. I sipped on an iced mocha (made with whole milk!) and then later ordered a mango iced tea, 1/2 BLT on 9-grain bread and a green salad. The salad came with a yummy avocado vinaigrette.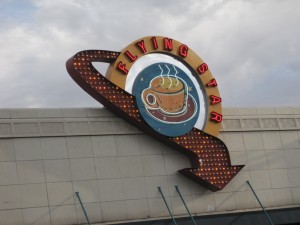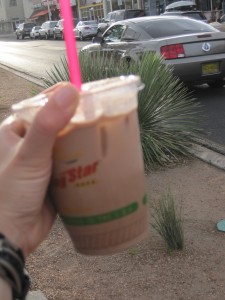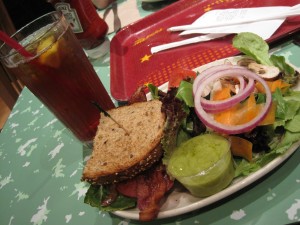 The flying star also featured a delicious array of delectable desserts….I might have to return to sample some of the pies and cakes!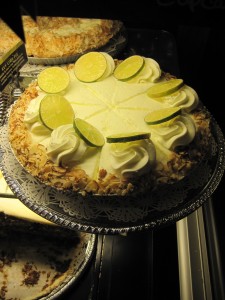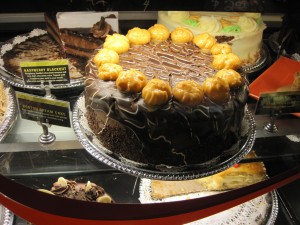 I just finished my first run in ABQ (Wednesday a.m.) – I took it nice and easy since we're at about 5,000 feet altitude and I'm not used to it. I ran 5 miles in about 44:00 minutes and felt good. Yay! More Southwest adventures await!

Question: What's your take on exercising while on vacation? Do you scale back on your running? Seek out gyms? Any advice for staying active?