Hello blog readers! Please excuse my sporadic posting over the next few days – I'm in Pennsylvania for my bestie's wedding, whee! Having lots of fun, but super busy.
After a 1am arrival at my family's house on Friday night (Saturday morning?), I needed to sleep in a bit. Unfortunately, this meant it was 11am by the time I headed out for my run on Saturday. 85 degrees and sunny + un-shaded sidewalks + only coffee in my stomach = not so good run. UGH.
I ran for 1 hour and 20 minutes and I'm calling it 10 miles. (Uhhh, even though it was probably closer to 9 1/2….)
Anyway, I laid on the front porch with an ice pack and a bottle of water until my face returned to a normal color (i.e. not fire engine red) and then I devoured a yogurt mess: sliced banana, Greek yogurt, 4-5 spoonfuls of peanut butter, and cereal.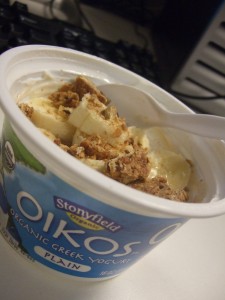 My trusty pearl izumi synchro fuel's carried me through 10 hot and sweaty miles.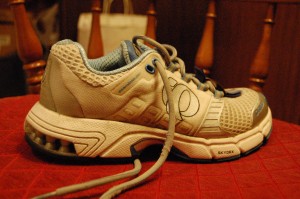 Something tells me that my 4″ bridesmaid heels will not be as comfortable. My Achilles tendons are going to be so unhappy with me…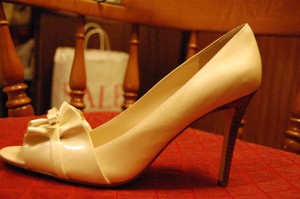 It will be worth it though! The bestie only gets married once (we hope). Yay, high school friends.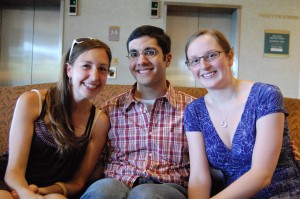 We rehearsed important things (you know, wedding vows and such) and then ate delicious food including lots of goodies from the awesome company Real Pickles – ginger carrots: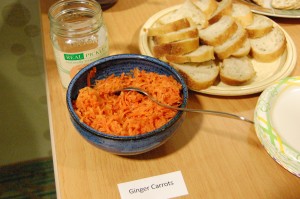 Sauerkraut and Red Cabbage: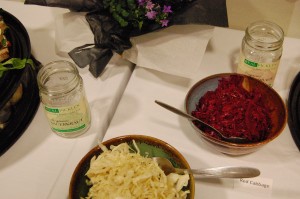 Cheese from the Brattleboro Vermont Co-0p: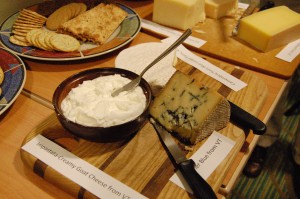 And a yummy spread of sandwiches and salads!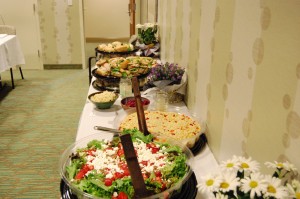 Salad greens with strawberries, goat cheese, and candied walnuts: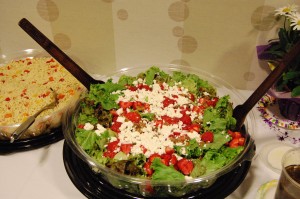 Sandwiches!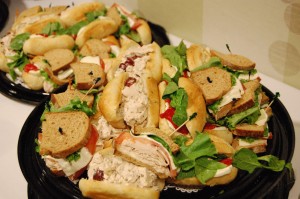 My plate full o' salad, red cabbage, and a tomato, fresh mozzarella, and basil sandwich. Plus my friend Joe's tomato, basil, and mozz sandwich because he refuses to eat vegetables. Hehehe.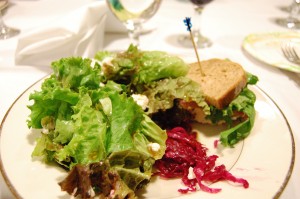 And of course dessert! The best brownies in the world and tandycake. Yum, yum, yum.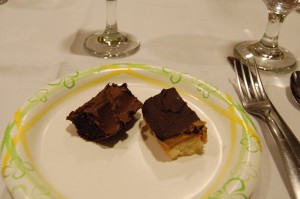 We finished the rehearsal dinner around 6:30pm which gave me plenty of time to run errands…i.e. buy a new cell phone charger because I forgot mine in NYC andddd spend way too much $$ at Target. I needed that wide-brimmed straw sun hat. Really.
A frappuccino was consumed at 8:30pm. The barista "accidentally" put whipped cream on my mocha light frappuccino. I did not mind. How could I ever refuse whipped cream??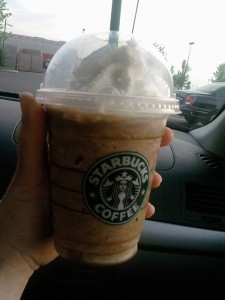 And then I needed a second dinner. Pizza!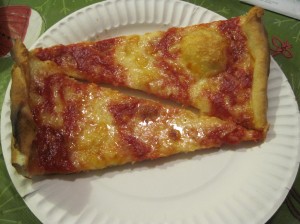 Now if you'll excuse me, ritz crackers and nutella are calling my name. Tomorrow's going to be a marathon of a (wedding) day and I need to carbo-load.
A recent USA Today article cites skipping breakfast before a run as a way to burn more fat. From personal experience (i.e. today's crappy pre-breakfast run), I say that's generally a bad plan.
Question: Do you eat breakfast before morning runs? If so, what do you eat?