Generally, drinking beer before running is not something I would recommend, but sometimes a girl's gotta do, what a girl's gotta do. After a long day at work I met a friend at one of my most favorite bars and refreshed myself with a pint of Atwater Brewery's Dirty Blonde wheat beer. I'm normally a fan of wheat beers (I like their mild taste), but this was actually a little too watered down. However, this was probably for the best considering I was planning on a post-happy hour run.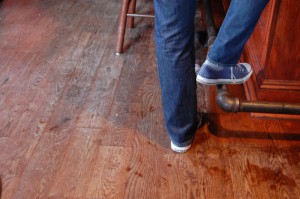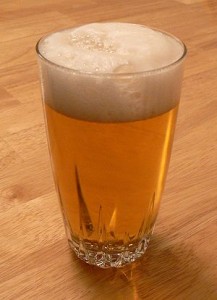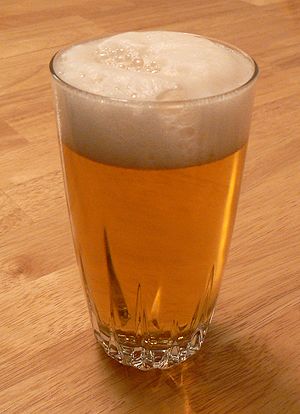 I struck some model poses snapped a photo of myself pre-run for accountability.  And thennnnn, I was off! I hit the roads around 9pm, I think I'm becoming nocturnal. I ran for about 5-ish miles, finishing the last 2 miles under 8:00 minute pace. In preparation for tomorrow's 10k I haven't done any speed workouts this week and I'm starting to feel antsy!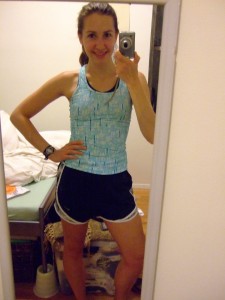 I refueled with some leftover summer sesame noodles and then whipped up a batch of oatmeal-chocolate chip cookies.
Megan's Special Oatmeal-Chocolate-Chip Cookies
*The combo of cinnamon + nutmeg + chocolate chips makes these cookies unique!
**I use a mix of butter (delicious taste) and margarine (chewy texture) in this recipe, but you could use all butter if that's all you have on hand.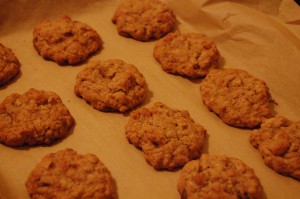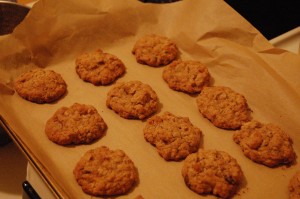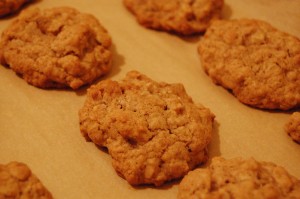 Ingredients:
1 stick butter

1/2 cup trans-fat free margarine (like earth balance)

1 cup brown sugar, lightly packed

1 cup granulated sugar

2 eggs

1 1/2 tsp vanilla

2 1/2 cups old-fashioned oats

1 cup whole wheat flour

1 cup all-purpose flour

1 tsp baking soda

1 tsp baking powder

3/4 tsp salt

1 1/2 tsp cinnamon

1/2 tsp nutmeg

1/2 cup chopped walnuts

1 cup chocoloate chips (I used a mix of milk and dark)
Directions:
Preheat oven to 350 F

In a stand mixer (or using a hand mixer), cream together the butter, margarine, and sugars until light and fluffy (2-3 minutes)

Add the eggs, one at a time, until combined and then mix in the vanilla

In a seperate medium bowl, mix together the oas, flour, baking soda, baking powder, salt, and spices

Slowly add the dry ingredients to the butter-sugar-egg mixture and mix until incorporated

Stir in the walnuts and chocolate chips

Drop heaping tablespoons of dough onto a parchment lined cookie sheets and bake for 10-12 minutes, or until lightly browned

Allow to cool on the pan for a few minutes and then transfer to a wire rack until completely cool

Makes about 2 1/2 cookies
Are you running your workouts fast enough? What should your 10k goal time be? Plug some numbers into the McMillan Running Calculator and find out. I heart this.
Question: What's your next race going to be? What's your DREAM race (Dipsea, Boston, an ironman, etc)?