So, where was I at 11pm Saturday night? In my bed. Sleeping. Hope you had a drink for me!
I hit the sheets early because I had a.m. long run plans with my running buddy Jacqui. I fueled up with some coffee and a banana with dark chocolate dreams peanut butter. Plus at least 4-5 more spoonfuls of crack dark chocolate dreams from the jar. And I wonder why my stomach hurts….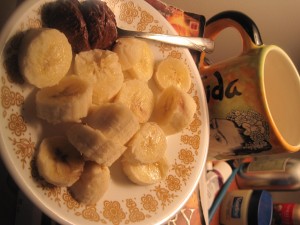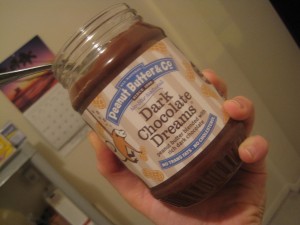 Whatevs, all that peanut butter must have fueled me well because I felt really good on today's run. I wanted to do at least 12 miles, but I ended up running 17. Why, you ask? I wish I had an answer for you. I guess I was just feelin' good. I ran 1.5 miles to the Engineer's Gate where I met Jacqui, from there we did 10 miles together, and then I started to head back home. We battled gusty winds (25-30 mph!) for most of the run and they just started to subside a bit as I neared my apartment. I figured I should take advantage and run a few more miles, I ended up running some sunny loops of Morningside Park. After 17 miles and 2 hours, 34 minutes, I was ready to call it a day. I wore the Pearl Izumi's for this run and LOVED them. No IT band pain at all. Woo-hoo! I only had a few sips of water fountain water throughout my run, so I ended my run at Rite Aid and snagged a Gatorade. Apologies to the cashier who had to touch my sweaty $10 bill.
Gatorade tasted amazing after all those sweaty miles, but why do they have to add "caramel color extract" and "glycerol ester of wood resin". WTF.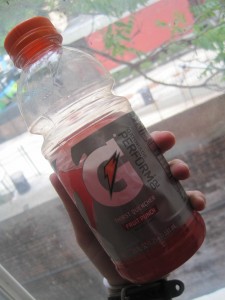 I wore the Nike+ to get accurate mileage/time – 17.01 miles in 2:34:10 (9:04 pace). I felt relaxed the whole time, nice and easyyyy.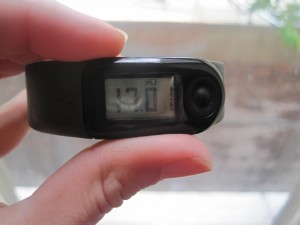 I immediately hopped my sweaty self in the shower and then gobbled down a luna bar as I walked to the subway.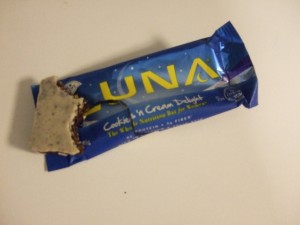 After reading NY Mag's pick for Best Vegetarian Sandwich, I knew I had to try one of those bad boys for myself. So to Brooklyn I went!
Saltie is a tiny sandwich shop located in the Williamsburg neighborhood of BK. The name Saltie refers not only to the nautical theme (Saltie = ocean going ship), but also to the menu's offerings. A salty post-run lunch? Yes, please!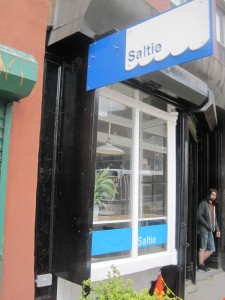 (Can you spot the hipster?)
After that monster long run, my body wanted calories + electrolytes and my "Scuttlebutt Sandwich" delivered. I received two THICK slices of house-made foccacia with hard-boiled egg, feta cheese, parsley, radishes, black olives, capers, pickled scallions (!!), and aioli stuffed in between. This was a serious sandwich, but oh-so-delicious. I cleaned my plate. There's not much seating in this little place, but you could always grab a few sandwiches to go and enjoy your grub outdoors. They also have homemade ice cream (salted caramel, rhubarb, oh my!) and if I weren't so full of foccacia, I would have tried it out. Next time.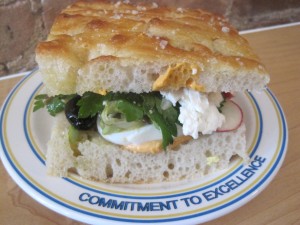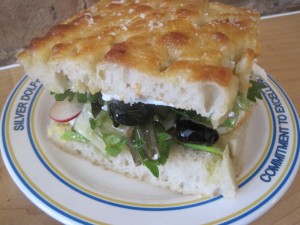 Hi Agnes and Bill! My dining companions + Williamsburg tour guides: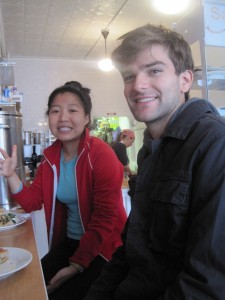 With a full belly, I hopped back on the L and returned to Manhattan. I stopped at Whole Foods for some essentials and then walked the mile or so back to my apartment. Seriously, blog friends – if you do a long run, try to walk a little bit later in the day. It will do wonders in preventing leg stiffness and soreness!
I snagged a coffee at Whole Paycheck and enjoyed it with a lavender shortbread that I bought at Saltie. Lavender shortbread sounds so gourmet, doesn't it? It was buttery and delicious. Mmm.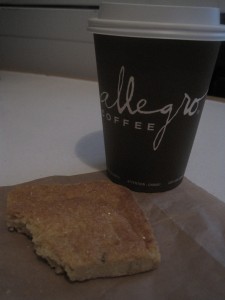 I'm sure I'll have more peanut butter a real dinner later, but for now my tum is feelin' pretty content. And best of all? I've run 56 miles this week and my IT band doesn't hurt. Huzzah! I seriously cannot wait to start training for the NYC marathon. Here's hoping that motivation can stay with me for the next 6 months!
Happy Mother's Day – elite runner Kara Goucher is pregnant!
Wondering what to eat before and during a race? Sports R.D. Leslie Bonci has the answers.
Question: What's your favorite SALTY food?