Attention: We interrupt this week's healthy living blogging for a dose of "20-something, living in the city". Vegetables and moderation will return next week. Maybe.
Wednesday began with 7 sweaty sunny miles around CP and the reservoir with my girl, Jacqui. And then after work, I headed over to my favorite nail salon and treated myself to a pedicure. Actually, the pedicure wasn't so much for me as it was for the people who have to look at my toesies. Running half-marathons does not make for pretty feet. Just sayin'.
After my pedi, I met up with bloggie friends Leslie and Katie for happy hour. Our attempt at finding a rooftop bar = major fail, but we did manage to find a 2-for-1 martini special. I opted for the french martini and the chocolate martini.
Major props to Katie – she took the following photo of our drinks….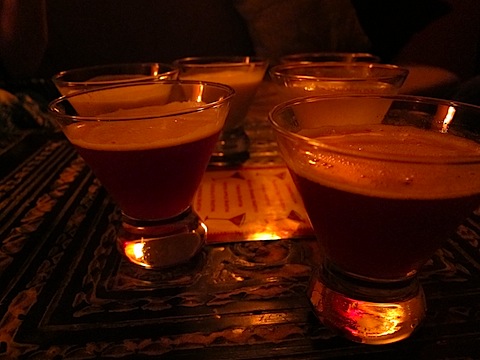 AND introduced me to the amazingness that is The Lite Choice, almond butter flavor. The lite choice isn't your usual froyo shop – they emphasize natural and organic ingredients and you can get any flavor you want, any time. I ordered a small almond-butter flavor (made with fresh ground almonds!!). Oh.my.goodness. Heaven. So much creamier than Tasti D-lite.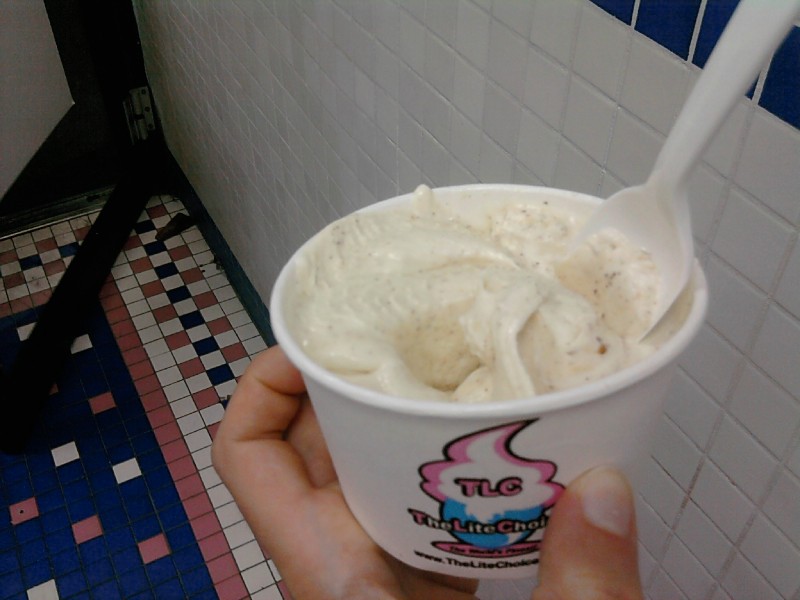 It was some time around this point that I realized how lucky I am to be young, single, and living in NYC. I'm sure there will be a time when I'll want to settle down and have kids (mom, don't hold your breath), but for now it's pretty great to get post-work pedicures and indulge in martinis and froyo for dinner (note: I didn't have just froyo for dinner, more snackage continued once I got home).
The good life continued on Thursday with some very economical eats. If I'm going to make a habit out of happy hour, I need to be diligent about packing my breakfast and lunch!
Meal numero uno was a bowl of overnight oats – greek yog, almond milk, oats, strawberries, cinnamon, and sunflower seed butter all mixed up and chilled in the fridge overnight.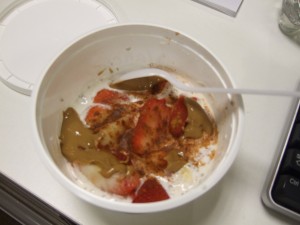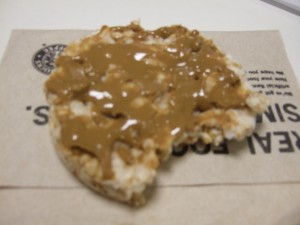 My morning snack was two brown rice cakes topped with more sunflower seed butter. Rice cakes are kind of boring, I don't think I shall be buying them again. However, they did the trick in keeping me energized, so I hit up the gym during my lunch break for a progression run.
mile 1 -8:20

mile 2 -8:00

mile 3-7:40

mile 4-7:20

4 miles in 31:20
Feelin' good, but sweaty, I rehydrated with an iced coffee. Water probably would have been better, but I was feelin' rebellious.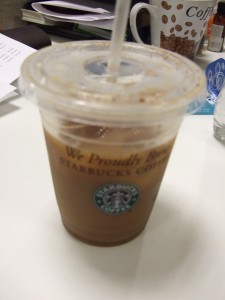 Meal numero dos involved two slices of ezekiel bread with hummus, mozzarella cheese, sprouts, and sriracha sauce. A delightful combo.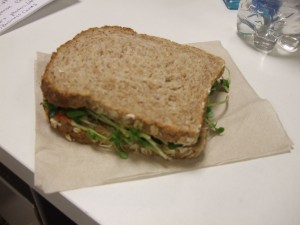 I was going to have an apple for dessert, but then I ate jelly beans instead.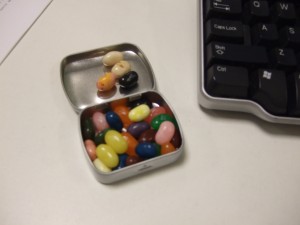 After work I hightailed it to Brooklyn for a "breakfast for dinner" party. How fun does that sound? Unfortunately, circumstances caused me to leave before food was served, but I did sample the bloody mary and sangria selection (priorities, right?)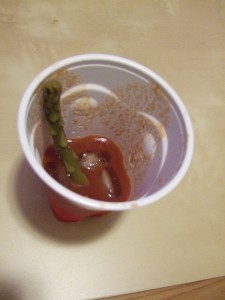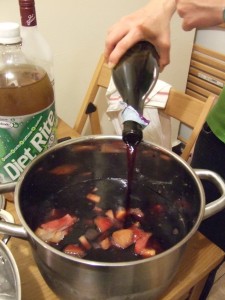 "Dinner" ended up being some snacks on the subway – lots of chili lime cashews and a clif z bar.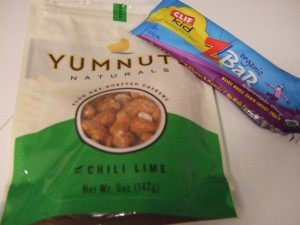 I ended the night with a little birthday celebration for my gal pal Sofia. She chose the hip E. Village locale Sunburnt Cow as the meeting spot. I swear I'm not usually this cool. More drinks were had and I managed to head home in time for about 5 hours of sleep. Too many drinks? Probably. Real life 20-something behavior? Definitely. And besides, being perfect isn't any fun!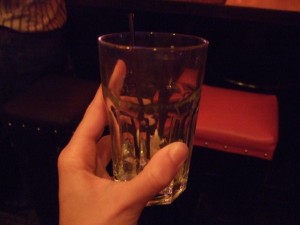 (Thanks for the photo Sofia!)
Question: What's your favorite way to cut loose? Happy Hour? Going shopping isntead of the gym? An ice cream sundae? Healthy living = balanced living!
The latest from the Running Shorts column on True/Slant – Nature vs. Nurture: What determines athletic success?