Well, that was a pleasant surprise. Despite feeling like CRAP all week long, I some how managed to feel awesome during the Brooklyn half-marathon yesterday. Good enough for a 1 minute and 36 seconds PR – huzzah! Seriously, I did everything wrong – too much alcohol last week, not enough sleep, and a dangerous amount of fiber the night before (an entire can of chickpeas – what was I thinking??). And yet, the legs cooperated. Thank you running gods!
Since the race started at 7am in Prospect Park, I set my alarm for 4:45am. Coffee was necessary.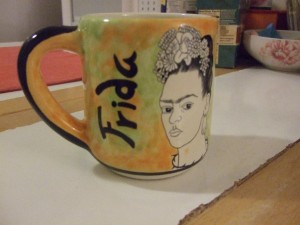 And a clif z-bar.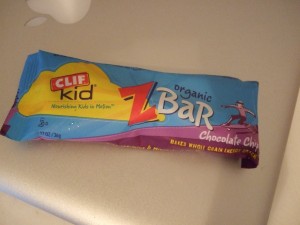 The subway ride took about 50 minutes – I chowed down on a banana and drank some water.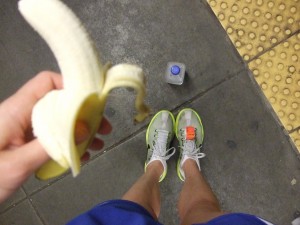 After checking my bag, making a port-a-potty stop, and saying hello to Ashley and Shelby – it was race time!
| | |
| --- | --- |
| Race Name | Brooklyn 1/2 marathon |
| Warm Up | 1.5 miles |
| Distance | 13.1 Miles |
| Time | 1:33:34.00 |
| Splits | |
| Cool Down | 1 mile |
| Pace Per  Mile | 7:08 |
| Overall Place | 435 out of 7,006 |
| Age Place | 16 out of 1,206 |
| Comments | I wasn't sure what to expect since I've been feeling so crappy this week, but the warm-up went surprisingly well. Alma paced me for the first 7 miles (I felt like an elite – she got me gatorade and reminded me to run the tangents!) and then I was on my own.  Miles 1-7 in Prospect Park ranged from 6:55 (downhill) to 7:24 (uphill). Miles 8-12 were consistently around 7:00 pace, and the last mile was faster (maybe 6:50?). It was humid and warm, but at least the sun wasn't too strong. Took sips of Gatorade at miles 2, 5, 8, and 11. I felt SO strong today. I didn't even feel that wiped out at the finish. If it makes sense – today's effort seemed easier than last week's 10k. Weird. |
After the race I rounded up the troops for a cool-down and some FOOD. Shout out to Sarah who WON the 25-29 year old age group. She's a star! At the finish line I had about 3 cups of Gatorade/water and part of a chocolate chip bagel (sounds better than it actually was).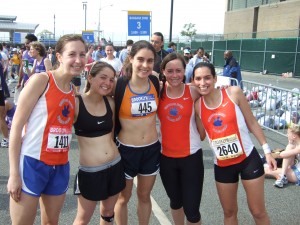 The race finished in Coney Island (on the boardwalk!), but by the time we finished getting our bags, it was still only about 9am. My stomach told me that it would not tolerate anything too heavy (i.e. fried oreos). After hard efforts, my stomach feels a little off sometimes. I bought an overpriced ($7!!) smoothie that contained mango, strawberries, and banana. It was $$, but you can't really beat a post-race smoothie on the beach.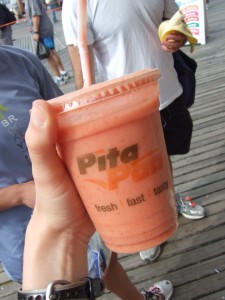 Every runner has a different post-race fueling preference. Nathan's hot dogs, anyone?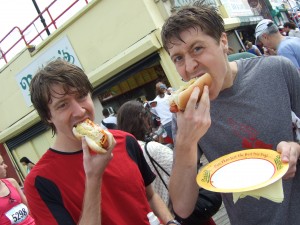 After a 1+ subway ride back home, I was practically gnawing my arm off in hunger. The Builder's Bar below is actually a stand-in. I ate the actual protein bar in line at Whole Foods and gave the wrapper to the cashier when I reached the front of the line. I couldn't wait!
I also sipped on an Illy iced cappuccino (these are delish!) and TWO bowls of low-fat cottage cheese, sliced strawberries, sunflower seed butter, and Nature's Path Heritage Flakes.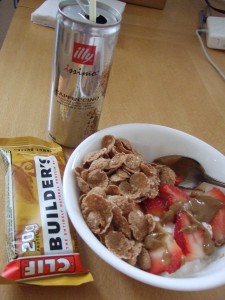 The rest of the afternoon was spent showering, napping, and compression sock wearing. Lovely. Around 7 o'clock I finally ate a vegetable: arugula, sliced leeks, shredded mozzarella, Kashi TLC crackers, lots of hummus, and sriracha sauce. This is a good combo – try it!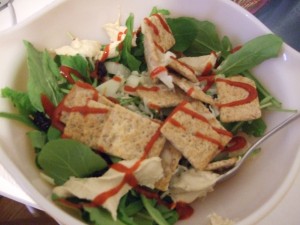 I had a surprising amount of energy, so I actually made it out and about Saturday evening. I met some friends at a secret E. Village bar for a few rounds of rum punch and then crossed another thing off my Summer to-do list: Artichoke Pizza!!
Note: This pizza is intense – thick, crispy crunch topped with spinach-artichoke-cheese dip. Yum, the perfect late-night, post-race treat 🙂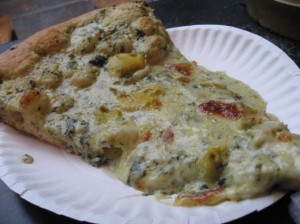 Question: What's your favorite non-peanut butter nut butter (i.e. almond, cashew, sunflower seed, etc)? I recently tried sunflower seed butter and I have mixed feelings.