Back in high school I didn't really know anything about healthy eating. I'd either skip breakfast or grab a Special K bar on the way to school. I have no idea how I functioned without a proper morning meal! Lunch was usually something along the lines of chicken nuggets and tator tots and I frequented Wendy's and Burger King many nights for dinner. Yogurt? No thanks. Fruits and Vegetables? Not unless french fries count…
I remember trying hummus and tofu during my freshman year of college and it was a BIG deal for me. I even wrote about it in my diary. I'm mentioning this because when I looked back on yesterday's eats I realized how weird they would have seemed to my 18-year-old self. I guess my point is, our tastes are always evolving and it's never too late to start making healthier choices!
After my usual coffee, I grabbed an apple for my subway ride.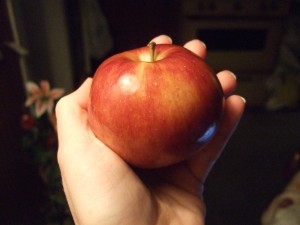 Breakfast was a version of my newest obsession – the breakfast cookie! I was out of protein powder, so I used 1/2 packet of Amazing Grass green superfood instead. I mixed the greens powder with 1/3 cup oatmeal, 1/2 packet of Truvia, and 1 Tbs of raw cacao.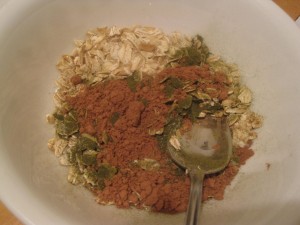 And added two scoops of dark chocolate dreams peanut butter and 1/2 smashed banana.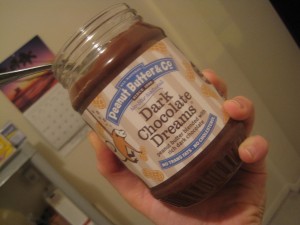 I ate my breakfast "cookie" with Fage Greek yogurt on top. I'll tell it to you straight – protein powder is a much better mix-in than Amazing Grass. The breakfast cookie was a little too bitter and "earthy"  for my taste. Ah well, it had lots of nutrients. I ate it anyway.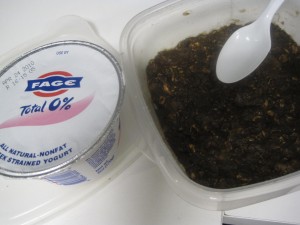 Lunch involved two fun things – massaged kale salad and tempeh! Exciting. I enjoy baked tofu, but I've read some research that fermented soy products (like tempeh and miso) are easier for the body to digest. I picked up some5-grain tempeh and used 1/2 packet as a salad topper.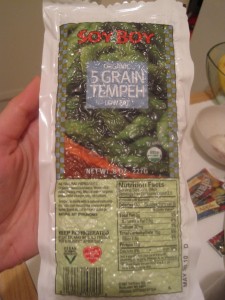 Along with mytempeh, I enjoyed massaged kale salad, shredded carrots, and dried cherries. What the heck is massaged kale, you ask?? It's raw kale that has been rubbed with salt, flax seed oil, and apple cider vinegar. The vinegar and salt break down the cell walls of the kale giving it a "cooked" texture without actually heating it up. I sprinkled 1/4 tsp salt, 1 Tbs flax oil, and a splash of vinegar on a big head of kale (torn into bite size pieces). I kneaded the dressing into the kale and then let it sit for a few minutes. Voila! A cooked texture with all the benefits of raw food.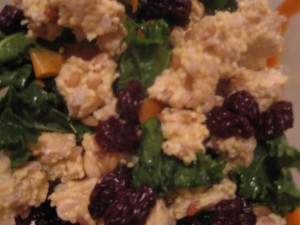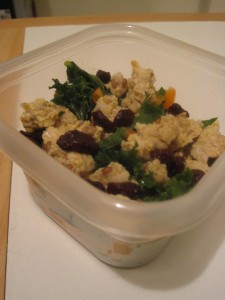 My afternoon snack was a Starbucks soy misto, a pb & j lara bar, and (an un-pictured) fruit leather.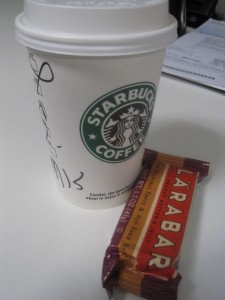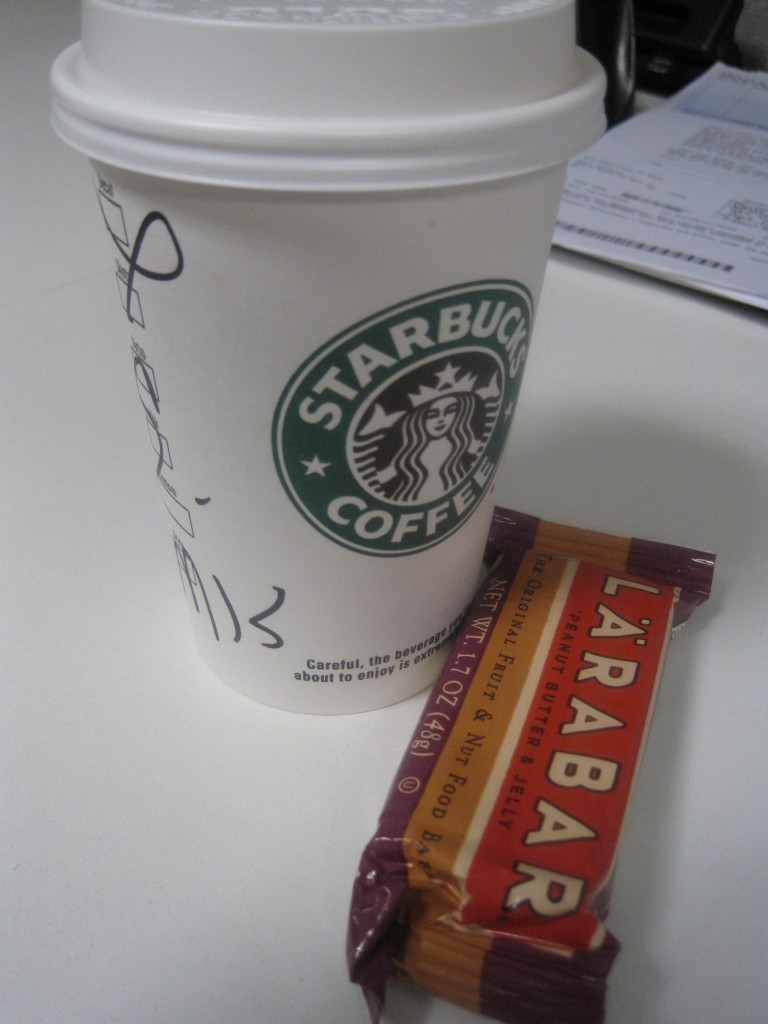 My legs (especially my right IT band/hamstring) were still feelin' beat up from Sunday's race, so I cross-trained last night. I spent 60 sweaty minutes on the elliptical and then stretched and foam-rolled. My legs feel much better today (Wednesday) – I think I'm ready to run again!
The idea of a smoothie seemed really appealing post-gym. I whipped up a green monster using 1 cup almond milk, 2 big handfuls of kale, 1 cup frozen strawberries, 1/2 banana, and a squirt of agave.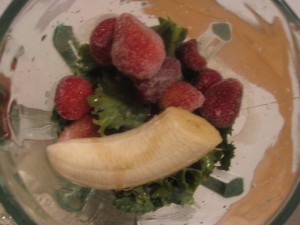 Haha, it looks like sludge, but I swear it tasted like strawberries!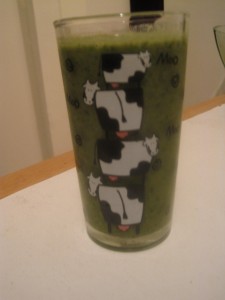 The second part of my dinner was a morningstar farms spicy black bean veggie burger (best veg burger EVER!) with Sabra's spicy hummus, feta cheese, and arugula.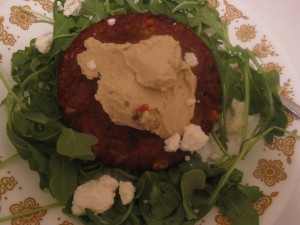 Anddddd the last of my Teff Peanut Butter Chocolate Chip cookies. So good. I think I need to bake more!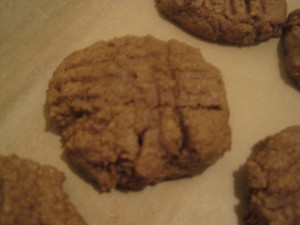 Are you eating this #1 superfood for runners?
Watching your budget? Eating healthy foods is still possible!
Questions: Have your nutritional habits changed over the years? What do you eat now that you didn't eat when you were younger?