There were multiple deaths from falling trees in Central Park yesterday, I think running indoors at my gym was the right decision.
The day started out with slushy rain and progressed to windy snow. Oh winter, you're not welcome here anymore.
Once I was warm and dry inside the office, I chowed down on breakfast: chobani 2%, dried cranberries, and Kashi Go Lean Crunch.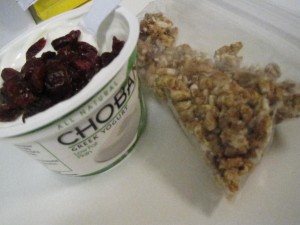 Followed by a mid-morning cup of green tea (not coffee, I swear!) and Hershey's kisses.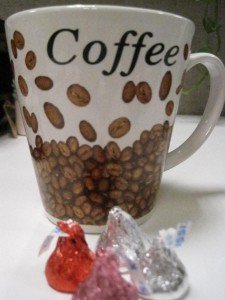 Lunch was leftover peanutty root veggie stew and an apple with a wedge of laughing cow cheese. Umm, there's not much you can do to make leftovers in tupperware look pretty, but it all tasted very good!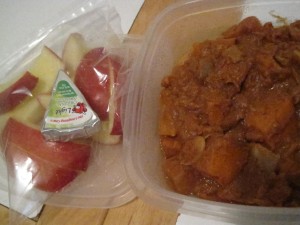 The highlight of my afternoon was a delicious cinnamon roll from Holey Donuts. I don't even care if I get diabetes. It was that good.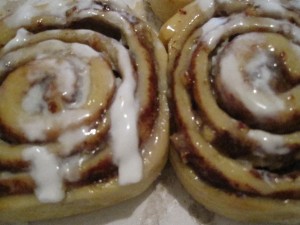 The cinnamon roll was savored with a hot cappuccino, mmm.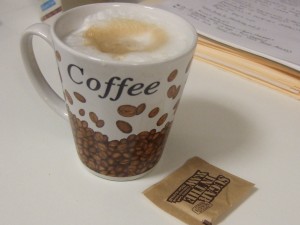 As much as I missed working out with the Central Park Track Club, I knew running outside wasn't a (safe) option. To pump myself up for a solo workout, I reviewed my tips on surviving the treadmill and headed over the the gym around 6pm.
1 mile warm-up
4 x 1 mile @10K pace with .25 mile recovery jog
1 mile cool-down (7 miles total)
I set the incline at 2% for miles 1 and 3 to simulate the terrain of Central Park. I hope I'm just fatigued from Wednesday"s 12 miles because I can't remember the last time I worked so hard on a run. Pace for the mile repeats wasn't that fast (7:13, 7:08, 7:13, 7:05), but I was struggling to maintain good form. I wanted to decrease the incline SO badly, but I gritted it out. I just kept thinking about the hilly 5K I have planned for next weekend – a 0% incline will NOT be an option on race day. I'm a little nervous (ok VERY nervous) about trying to run 13.1 miles at ~7:25 pace next month. Meh.
After waiting 25 minutes for the subway (WHY do half empty local trains randomly run on the express track??), I finally made it home. Famished. I didn't have time to run to the grocery store, so din-din was a mish-mosh of whatever I had in the fridge.
First I whisked together an easy vinaigrette – 1 Tbs olive oil, 1 Tbs balsamic vinegar, 1 tsp dijon mustard, 1 tsp lingonberry jam, and dash of dalt.
I tossed romaine lettuce, dried cherries, walnuts, and Wildwood baked tofu in with the dressing and topped with shredded cheddar cheese.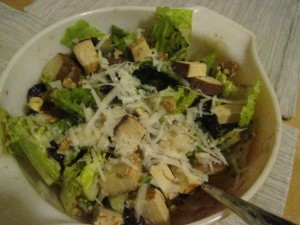 I also made myself a plate of tortilla chips + melted cheddar. Andddd then I killed the bag of chips. The reduced guilt yellow corn tortilla chips from Trader Joe's are SO good (probably the best store bought tortilla chips I've ever had). I bought the bag four days ago and they're already gone. Mmm, salt + carbs = perfect post-workout fuel.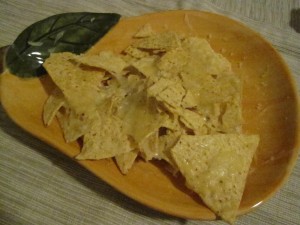 Check out the latest on True/Slant: Are you making these common running mistakes?
Treadmills – love 'em or hate 'em? Unless the roads clear up this weekend, I'm facing a long run inside!