When I heard NYC was in for a day of blizzard-like conditions, I suggested to Alma that we do our run first thing on Wednesday morning. The storm was only supposed to get worse as the day wore on, so after I downed some coffee and a banana, we headed out into the early morning snow.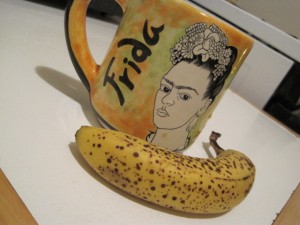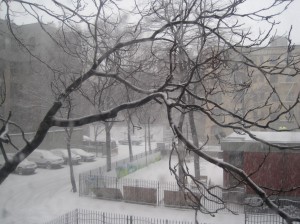 The first 20 minutes weren't so bad – the footing wasn't great in Central Park, but it was manageable, but then we turned around. Anddd for the next 2 miles our faces were blasted with icy wind and sleet. Mmm, good morning.  The baseball caps were lifesavers in the wind! We ended up running a very slow and snowy 4 miles, but it felt good to get it done.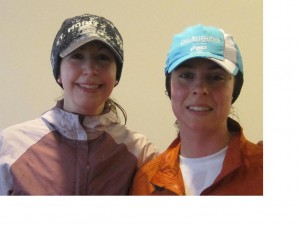 Surprisingly, I made it to work without incident (yay, underground public transportation!) and chowed down on the usual cafeteria breakfast: scrambled egg whites with sriracha sauce and Eli's health bread with pb&j. Prepare yourselves – I had sriracha sauce three times today. Obsessed with that stuff.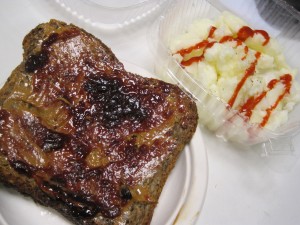 Mid-morning snack was some hot herbal tea (my throat is feelin' scratchy, boo) and a chobani greek yogurt.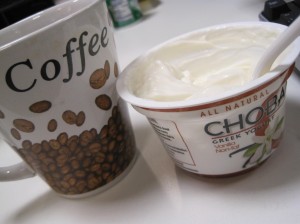 As a reward for braving the snow, my work gave everyone free lunch in the cafeteria. Hooray! I ordered my usual salad: romaine lettuce, shredded carrots, mushrooms, onions, chickpeas, feta cheese, croutons, a sampling of potato gnocchi stew, and SRIRACHA sauce. Yum, love it.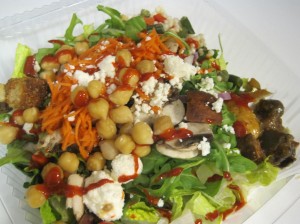 Annndddd pop chips: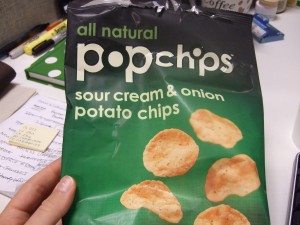 Around 3pm I was able to leave the office (snow day early closure, woo!). When I arrived at my apartment, I fully intended to use the afternoon to organize papers, start my taxes, and do other grown-up-y things. Instead, I ate chocolate and took a 3-hour nap. Whoops.
I woke up around 6:30pm, still dressed in work attire and totally confused. What time is it? What day is it? Ugh. Grog. Once the nap fog lifted, it was dinner time! Alma roasted butternut squash with olive oil, onions, and rosemary so I put some of that atop a bed of romaine lettuce and topped with dried cherries and MORE sriracha sauce. Weird combo, but it was good, I swear.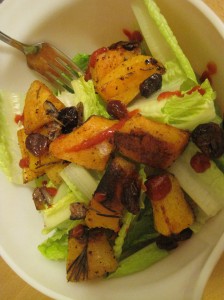 Dinner part #2 was blue corn tortilla chips with melted cheese and some refried beans. Healthy nachos – get in my belly! They were good.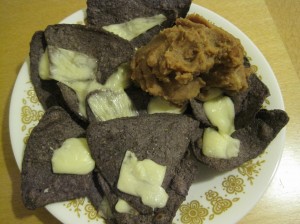 And then I made (and ate) spicy caramel popcorn from scratch. Delicious. Recipe soon, I promise!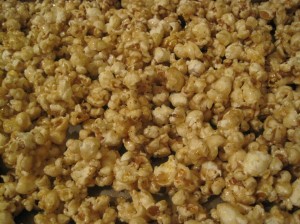 Ok, it's after midnight and this gal has got to get to bed!
What's your favorite way to eat popcorn? Plain? With chili powder? Lots of buttah?
Anddddd Valentines Day – love it or hate it? My cat is going to be my valentine this year. Try not to be too jealous.