I was up and at 'em early on Saturday – I had plans to do a long run before heading to Pennsylvania to visit my fam. I started off with my go-to breakfast: coffee, a banana with peanut butter, and a peppermint stick luna bar.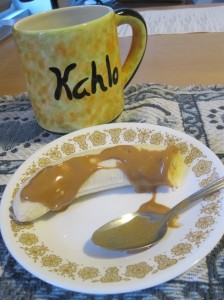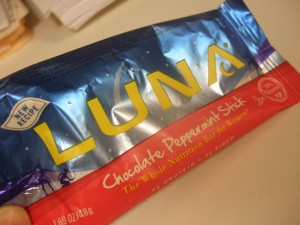 Eventhough I've done probably hundreds of long runs, I still get so nervous before heading out to run big mileage. To chill out, I just tell myself that I have to run 9 or 10 miles and anything more than that is gravy. For some reason that number is very manageable and I usually end up running longer! The temperature yesterday was a chilly 27 degrees, but I layered well and was comfortable throughout. Plus I had a great running buddy to keep me company – thanks Jacqui! I ended up running for 2 hours and  8 minutes – I'm estimating it to be about 15 miles. I'm not exactly sure what kind of pace I was running, but it felt a tad quicker than usual. The best part of the whole run? NO back pain! Yahoo.
Once I finished my run, I refueled with some Fage yogurt, peanut butter, and a sliced banana.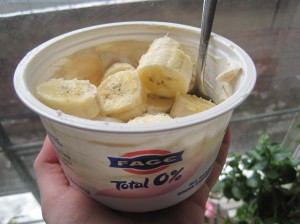 After a shower, I pulled on my recovery socks and finished packing for the weekend.
The other day, the folks at Wildwood tofu sent me some samples. I love the texture of baked tofu!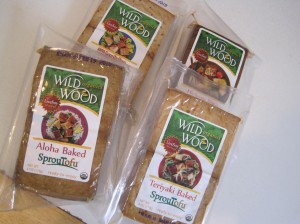 I made a sandwich using Ezekiel bread, dijon mustard, sprouts, and aloha baked tofu. The tofu was really yummy – it was perfectly chewy and had a slightly sweet taste.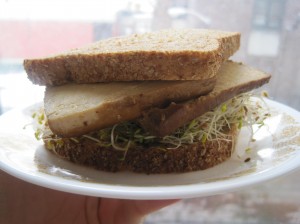 Best part of the sandwich? The sprouts that I grew myself! Check out NoMeatAthlete's blog for more info on home-sprouting.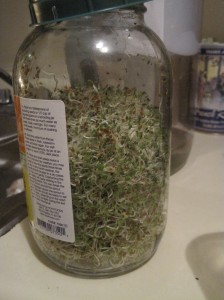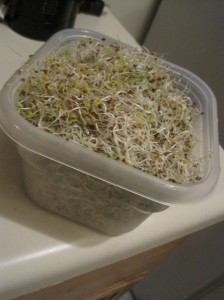 In the car, I snacked on an apple.
And half of a brownie from a Wawa in New Jerz. Don't judge. This brownie was probably one of the best 7 I've ever had. And it was from a convenience store. So moist and full of big chocolate chunks!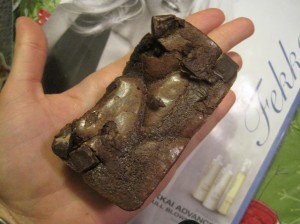 My valentine, Kiwi the cat, greeted me as soon as I walked in the door.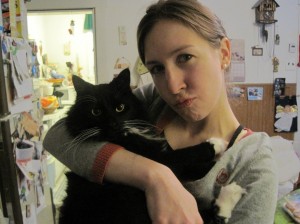 While doing some grocery shopping with Mama Runnerskitchen and little sis, I picked up a salad.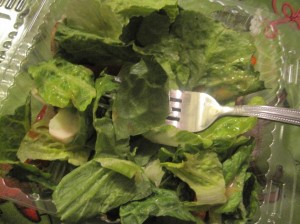 And some pizza! There was definitely a third slice involved. And maybe a hazlenut truffle from my G-ma's Valentine's Day box of chocolates.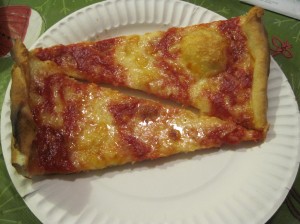 Happy Valentine's Day! In the spirit of the holiday, what's your favorite type of candy?
Andddd, I'm jumping on the "Ask Me Anything" bandwagon. Wondering about my favorite food? How many miles a week I run? What my dream race is? If you click on the link below, you can ask me questions (anonymously if you wish) and I'll post the answers on the blog!