Welcome to 2010! Matt and I wrote an article for True/Slant about our running goals and resolutions for the New Year. Check it out and hold us accountable….
I rang in the New Year surrounded by good food, great friends, and maybe a little too much champagne. I'll give you the highlights:
Apple and Caramelized Onion Tart – I used a recipe from the December 2009 issue of Real Simple. The free sample of Puff Pastry I received from Pepperidge Farm made this recipe super quick to make.  I was a little bit worried about mixing savory onions and sweet apples, but the flavors combined really well. I think the tart was the star of the party 🙂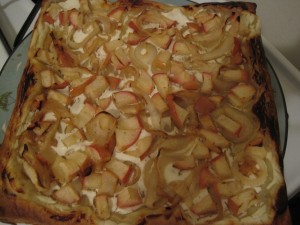 In attempts to use up some fridge leftovers I made a Mediterranean-inspired pasta salad. I cooked up a pound of whole wheat rotini and added cannelloni beans, sauteed garlic, roasted red peppers, cubed iberico cheese, feta cheese, and olive oil.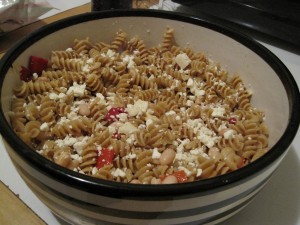 And what's a party with cookies?! Once again Real Simple Magazine provided inspiration for the Chocolate Crinkle Cookies. These were pretty good, but I thought the cocoa powder produced a rather dry texture. I think next time I would add some chocolate chips to the batter!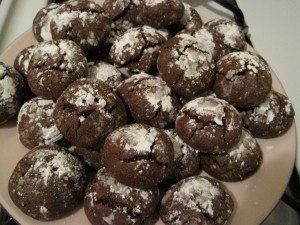 The party spread also included pistachios, goat cheese with crackers, and kettle corn.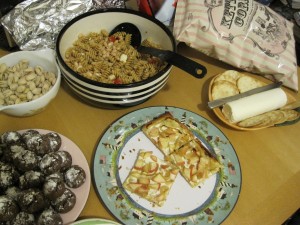 Plus A LOT of champagne 🙂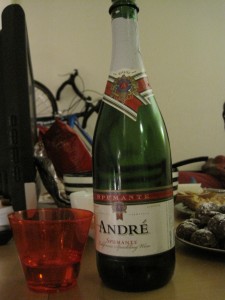 I think this photo sums up the night: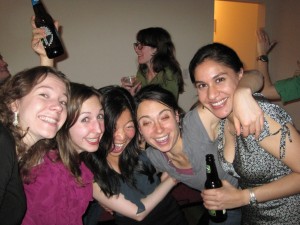 This was the first time in 2 years that all of my housemates from senior year of college were reunited. Much to celebrate, indeed.
Needless to say…I was not feeling my best on Friday. Usually I try to practice what I preach – moderation. However, there is a time and a place for excess and for me that happened to be my New Year's Eve party. I spent the day recuperating – a gingerbread misto from Starbucks, a hangover cure juice from Peacefood Cafe (this time I actually needed it!), a long walk in lieu of a gym visit, and plenty of time lazing about and catching up on Mad Men, Season 2.
This morning (Saturday) I woke up feeling refreshed and back to my normal self. I hydrated with a big bottle of water and then made a simple breakfast – banana with a BIG spoonful of nutzo and the Odwalla bar that I received from my Blogger Secret Santa (Thanks again Melissa!)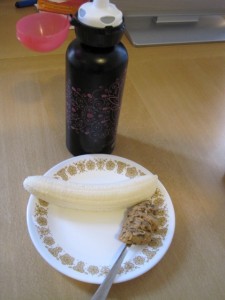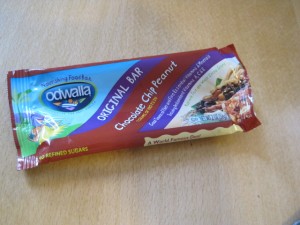 After some procrastination, I finally got myself out the door and headed to the gym. But first – I needed to make a quick Starbucks pitstop. Mmm, tall decaf misto with one-pump of gingerbread syrup. Probably not the best thing to consume pre-run, but luckily it didn't bother my tum too much. Stomach of steel!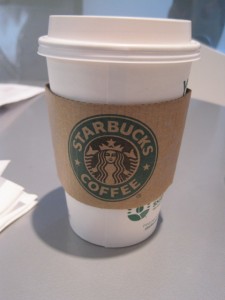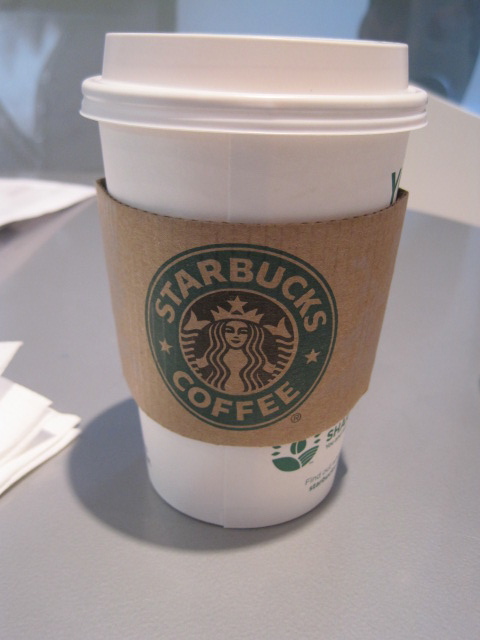 And then I had a very special run. This week I'm celebrating 1o years of running, so to commemorate I ran 10 miles on the treadmill in 1 hour, 27 minutes, and 30 seconds. I would have preferred to run outside, but the 20 degree weather and gusty winds made an indoor workout seem like the better choice.
In January 2000, as a high school freshman, I joined the junior varsity track team. On my first day I could barely run 400m. After running once around the track, I hunched over, gasped for breath, and said to my friend: "Please…tell…me…it…gets…easier." Despite being sore for about 2 weeks straight, it DID get easier and now 10 years later I can run 10 miles like it's nothin'. Matt touched on this subject the other day when he mentioned the book Talent is Overrated. Success isn't necessarily determined inborn talent, it's about the amount of time and effort you put into something. If you consistently train hard (and smart), you will become a better runner. Don't get me wrong – I've definitely struggled over the years: under-training, over-training, injury, losing focus, coming thisclose to quitting while in college, but I wouldn't change a thing. These experiences, successes, and mishaps have made me the runner (and the person) I am today. So, thank you running. Here's to the next 10 years!
Anyway….back to 2010! Post-run I re-fueled with the "Equinox Cocktail" – freshly juiced beets, celery, carrots, cucumber, parsley, spinach, and ginger. It was delicious and nutritious! (Joe – If you're reading this I know you're probably horrified.)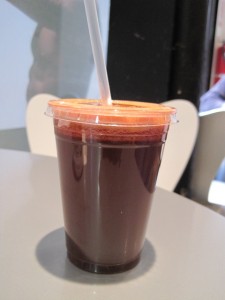 I've been foam rolling like a fiend lately and apparently I've been a little over-zealous. Check out the bruises on my leg, yikes.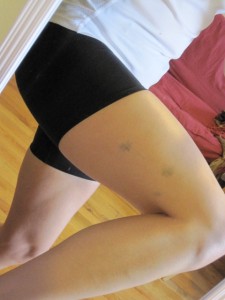 It was f-r-e-e-z-i-n-g today, so I heated up some leftover Tomato bisque when I made it back to my apartment. Alongside I had a string cheese for protein and some Stacy's sea salt pita chips. Obviously I had to go back for seconds thirds of the pita chips. Why are they so addictive???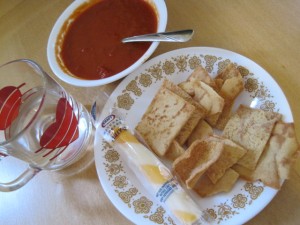 And a few pieces of chocolate. Thanks Hannah!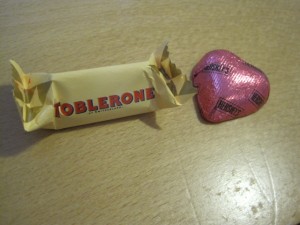 I braved the cold once again to meet Agnes for a 60 minute hot yoga class. It's been over 3 weeks since I've practiced yoga and I definitely noticed. My hip flexors were SO tight – but pigeon pose worked wonders! I snacked on an un-pictured clementine on the subway ride home (mmm, potassium!) and then created a yummy dinner combo with something I just picked up from Whole Foods – Bubbie's Sauerkraut. This sauerkraut is made without sugar or vinegar – the only ingredients are cabbage, water, and salt.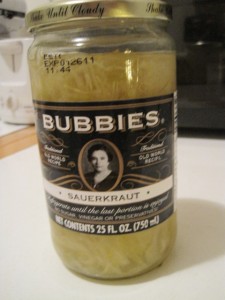 Did you know? Sauerkraut is fat-free. It also is low in calories, with one cup of un-drained sauerkraut having only 44 calories, and one cup of sauerkraut juice, only 22. It provides almost one-third of the US RDA for vitamin C, plus other important nutrients, including iron, calcium, potassium, phosphorus, thiamin, riboflavin and niacin. One cup also provides approximately 8 grams of fiber. [Source]

I topped a slice of whole wheat toast with a Morningstar Farms veggie burger, a generous serving of Sauerkraut, and melted some swiss cheese on time. Perfecto!
And in lieu of my usual dessert, I made something a little healthier – chopped apple, plain yogurt, a spoonful of peanut butter, a dollop of raspberry jam, and a sprinkle of Kashi Go Lean.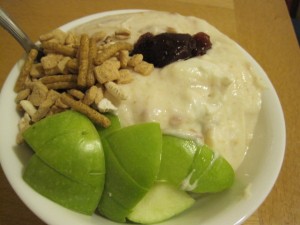 Enjoy the remainder of your weekend and stay warm!
Question: What's your go-to healthy-ish dessert? After all the holiday cookies, pie, and chocolate I've had this season, I'm looking forward to incorporating some lighter dishes into my routine. Bring on the fruit!