How do you feel about running skirts? I have some pretty strong (and maybe controversial) opinions about them. Head on over to the Running Shorts column on True/Slant for the full story.
Yikes, Tuesday was a cold one in NYC! With the windchill, the temperature neared the 0 degree mark. On days like this, I'm happy to have a gym membership and to the gym I went! On my way, I stopped for a Starbucks misto with a pump of gingerbread syrup. I'm going to miss the holiday flavors when they're gone!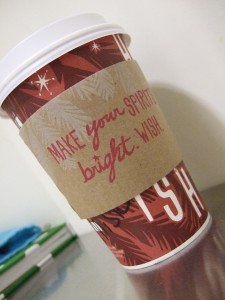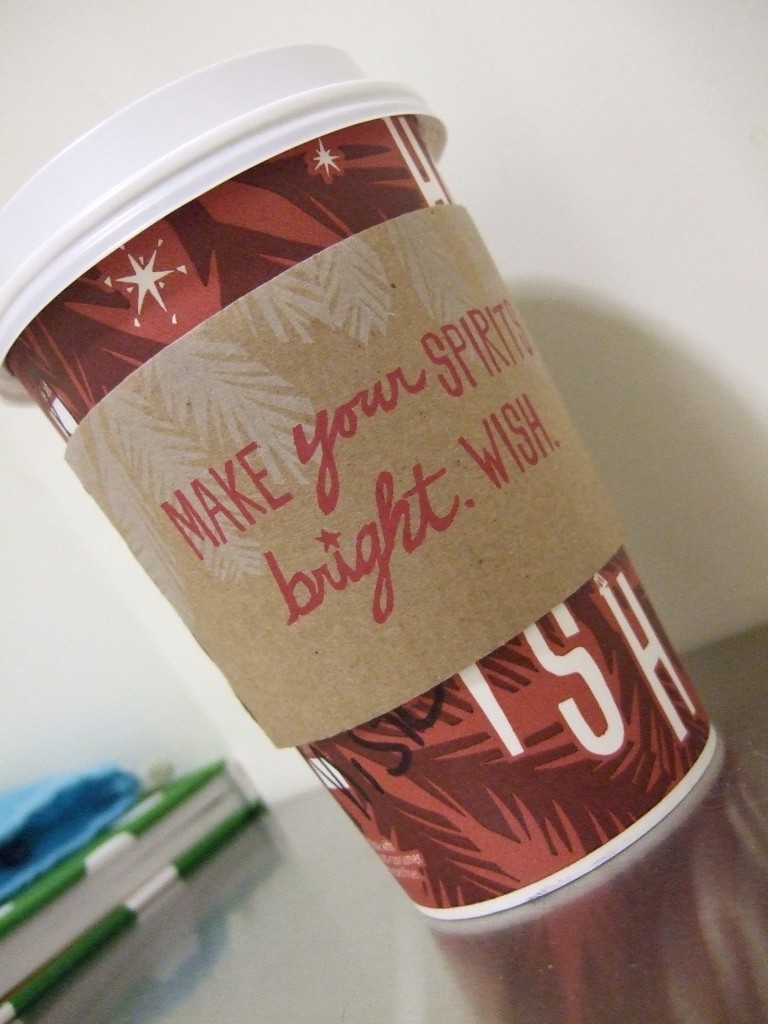 Since my hips have been tight (and I haven't been so good about taking days off from running) I decided to cross-train on the elliptical. I had the latest issue of SELF magazine and the 3rd hour of the Today Show to entertain me for 90 minutes on the elliptical. The first and last 30 minutes were nice and easy, but I threw in some intervals in the middle to keep things interesting. Post sweat session, I grabbed a banana and a luna bar and then headed to the showers.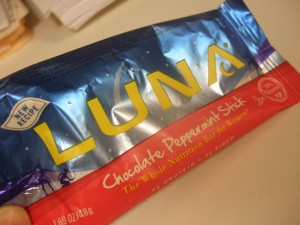 I loved being able to go to the gym mid-morning! Unfortunately, it's back to work today…
Around lunchtime I finally got to visit a place that's been on my to-go list for ages – Crepes on Columbus! The service was slow (we waited over 30 minutes for our crepes….), but I was happy with my order. I happily chowed down on a buckwheat crepe filled with goat cheese, mushrooms, and caramelized onion.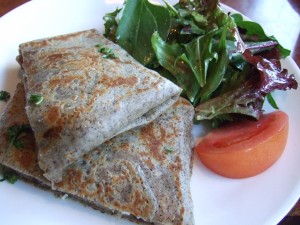 Remember when I said I was going to cool it with the holiday treats and cookies? Umm, well I've decided to make an exception for cupcakes. I had half (portion control!) of a delicious Reese's Peanut Butter Cup cupcake from Crumbs Bakery.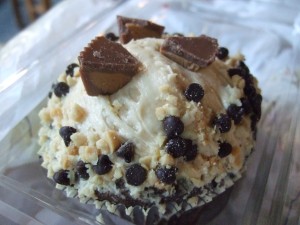 And a decaf cappuccino. Starbucks twice in one day? That's what Christmas gift cards are for 🙂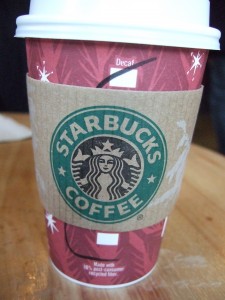 I call this photo "pensive cupcake".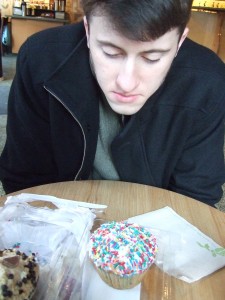 Later on in the evening as I watched Mad Men diligently crossed things off my to-do list, I heated up some Amy's Tomato Bisque and melted some cheese on toast. With some baby carrots for crunch. Gourmet this was not, but it served its purpose.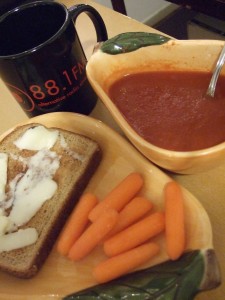 Before I left Pennsylvania, I used a few very ripe bananas to make a loaf of banana bread. I followed my tried and true chocolate chip banana bread recipe, but used all white flour (Mom didn't have whole wheat), cut the butter to 2 Tbs, and upped the greek yogurt to 1/2 cup. I'm not the biggest fan of measuring ingredients (I know, I know – it's important in baking…), so I was really happy with how well this turned out. It's a good recipe – try it, you'll like it!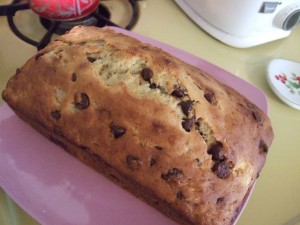 In attempts to warm up, I had multiple cups of tea last night (my favs are Yogi detox and Sugar Cookie Sleigh Ride) and a thick slice of banana bread with a dollop of crunchy peanut butter.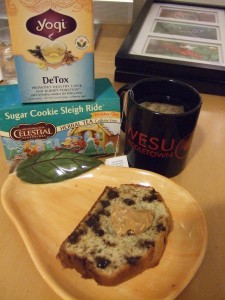 Andddd maybe a few Jacques Torres chocolate crunch puffs. Apparently I'm not as tired of sweets as I thought I was 🙂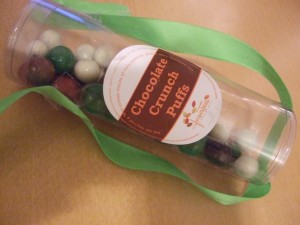 Whole foods to ditch the chocolate, go back to its healthy roots.
Think winter is a lame time for fruits and veggies? Mix things up with this super food!
Home-brewed kombucha? Icing shots? Yes, please! Vital Juice rounds up NYC's tastiest offerings of 2009.
Question: What was the BEST thing you ate in 2009? It's a tough call, but I'm pretty sure the Cuban sandwich I had at Gus & Gabriel's topped my list.