Wednesday morning I woke up a little confused. Why was I still in my work clothes? Why were the lights still on? Why wasn't my latest post for True/Slant written? Oh. That's right – it's because I fell asleep watching Mad Men and didn't wake up until a solid 7 hours later. I guess I must have needed the rest!
I made the usual half decaf coffee and snacked on 1/2 Pro Bar (these babies are dense!) in preparation for a run.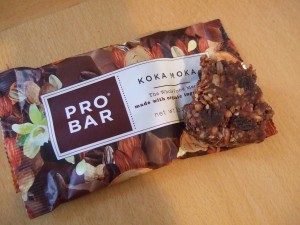 And then I realized there was no way I would have time to run, shower, get ready for work, and wrap up writing/blog odds and ends. What to do instead?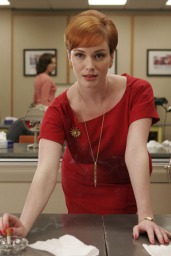 That's right, Joan. I finished up a Mad Men episode (the one I fell asleep during…) and spent the early morning hours getting myself organized.
On the way to work, I felt the need to stand in line for 10 minutes and pay $2.50 for a decaf eggnog misto . Damn you, Starbucks. Also, I felt like the energizer bunny for the rest of the morning, so I'm pretty sure this was not decaf.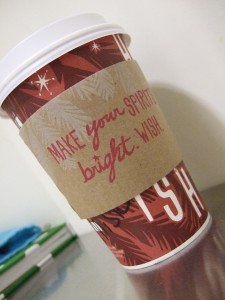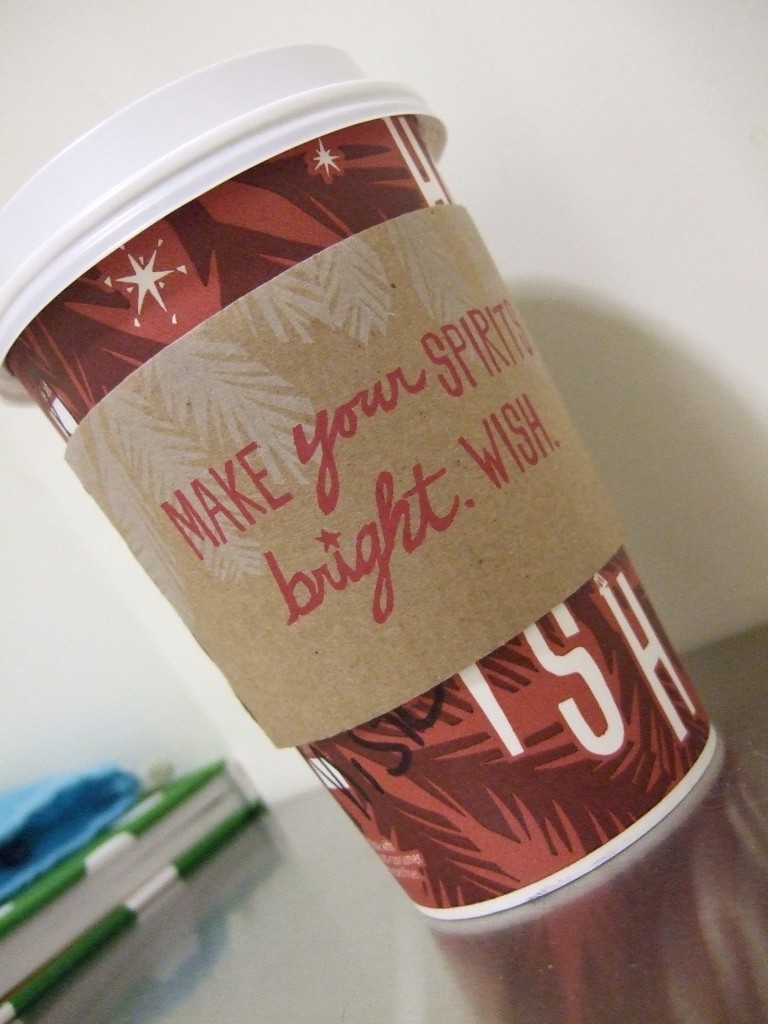 Breakfast part #2 (or is it #3? I'm losing track…) was a sliced banana and a chobani greek yogurt.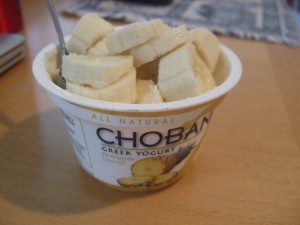 Lunch was a veggie-packed salad. I love vegetables so much. Lame? Yes. Delicious? Also, yes.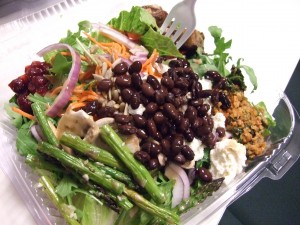 romaine, shredded carrots, sliced red onions, mushrooms

roasted  asparagus, black beans, dollop of cranberry sauce

bulgar wheat salad, feta cheese, sunflower seeds
Afternoon snack was a cuppa tea and the remainder of my Cadbury fruit & nut chocolate bar.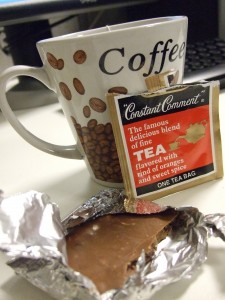 And then around 5:30pm – I had a pre-run snack of a banana walnut vita top. Warmed up, this tasted very close to banana bread. Yum.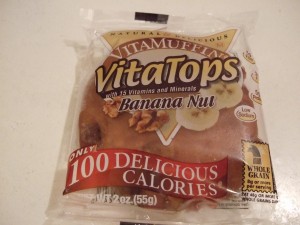 Since I didn't have time to run in the morning, I skidaddled home and tried to get pumped about a night run.  On days when I'm lacking motivation, I think it's better to just get out the door. I always feel better once I get moving! The run ended up being fabulous – yay! I ran mostly on the soft dirt path of the reservoir and finished about 8.5 miles in 1 hour and 11 minutes. My hamstring felt great and I only had a slight IT band twinge after about 45 minutes of running. No real discomfort though! I'm glad that my leg feels good, I just wish my IT band could tell me what I'm doing right!
What's better than a pain-free 8.5 mile run? Having someone else make dinner for you! Alma whipped up another cauliflower-spicy vegan sausage-green chili-chickpea creation and I happily chowed down.
And then….I spent the rest of the night baking! Stay tuned to see what I made and the chance to win some free stuff.
Make your Thanksgiving more wholesome – a former Top Chef contestant spills the deets.
Yoga, a competitive sport? Check out this NY Times article on some folks who want to make warrior poses and downward dogs an olympic sport.
Question: What's your favorite vegetable? And how do you like to prepare it?