Phew, what a day! Currently, I'm typing away from my family's house in Pennsylvania because I'm on vacation from work for the next week. Woo-hoo!
I woke up at the usual time this morning (wish I could sleep past 7am on a Saturday…) and after the usual 1/2 decaf coffee, I fueled with a sliced apple, Tbs peanut butter, and some seltzer.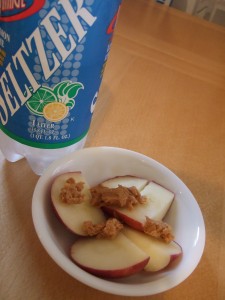 And then it was time for a run! I ended up running a glorious 12 miles in Central Park this morning and felt pretty damn amazing the whole time. Hooray! I ran from my apartment to Columbus Circle (~3 miles) and then met up with Mayumi and Katherine for another 5 or so miles. After I said farewell to my running buddies, I headed back uptown and finished 12 miles in 1 hour, 46 minutes (~8:50 pace). I felt relaxed the whole time (well except for when I was chugging up Harlem Hill) and my IT band was only a little annoying today. I couldn't believe how fast the miles flew by today – must have been the fabulous company 🙂
After a quick stretch + shower, I fueled up with a greek yogurt (15G's of protein, count it) and a handful of dried plums (aka PRUNES). Yes, I like prunes. No, I'm not 79 years old.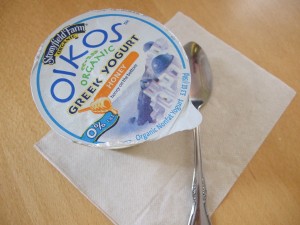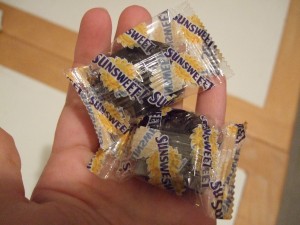 And then…a very exciting brunch! I met a group of Wesleyan '07 grads at a West Village brunch spot called Good Restaurant. After a bit of a wait, I think we were all ready to chow down. We started off with a basket of homemade breads to share – pumpkin spice, pear crumble, and cheddar cornbread (tasted like cheese nips!).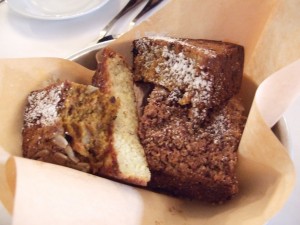 I tried a bite of each along with a glass of fresh-squeezed grapefruit juice.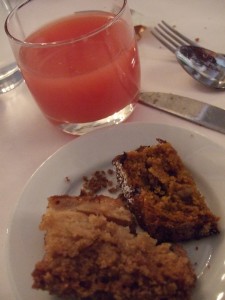 It was a lot of fun to dine with fellow food lovers! Mo's lemon ricotta pancakes looked delicious.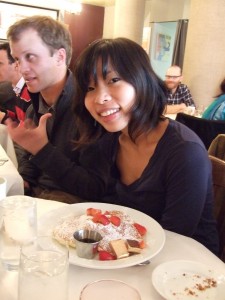 Agnes and Bill entertained us while we waited for the food to arrive –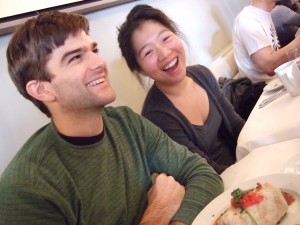 And then finally, it was time to EAT! I ordered the "eggs any style" plate: scrambled eggs, home fries, and mixed greens (and a slice of toast that I was too full to eat). The eggs were SO light, fluffy, and flavorful. I think they were cooked in lots of butter (or crack) –  quite possibly the best scrambled eggs I've ever had! The home fries were good too, but pretty standard.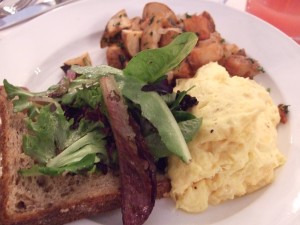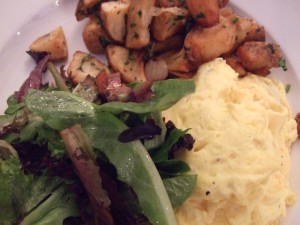 I was really diggin' the pumpkin decor.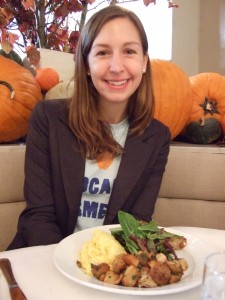 And today's special bruch guest – Matt from Eat with Me! Matt was in NYC for the weekend and after months of reading and commenting on each other's blogs, we finally got to meet.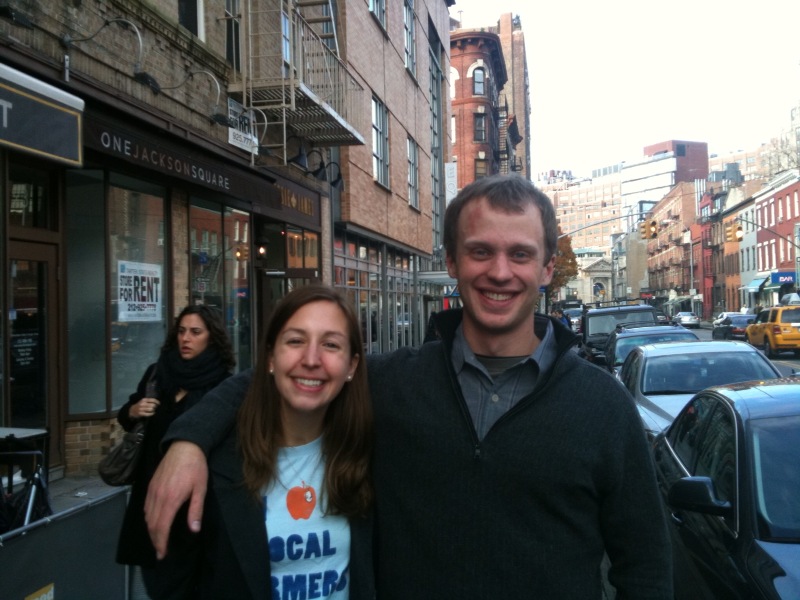 Since my mom was nice enough to drive in to the city to come pick me up, I had to high-tail it home and get ready to go. Before we hit the road, I needed snack (running 12 miles will do that to a girl…). I toasted up a multi-grain vitamuffin and topped it with homemade apple butter. On the side I mixed up Pom juice and seltzer and had a handful of roasted pumpkin seeds.
Ok I have a question for you all: After I cut open my lil pumpkin to make risotto, I roasted the seeds (15 minutes at 350 degrees, tossed in a bit of canola oil and chili powder). However, they didn't taste or look like the pumpkin seeds you can buy in the store (the ones that are usually green). Did I roast the seeds correctly? They seemed awfully "tough" and chewy to me. Was it OK to eat the casing of the seed? Eh, I only had a small handful because I wasn't sure.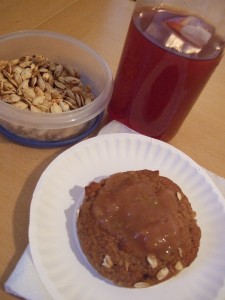 When mom and I were about half-way to Pennsylvania, we stopped for gas. Since dinner was still hours away, I was in need of another snack. The gas station had a so-so selection and I settled on this slightly questionable bottle of protein-enhanced low-fat chocolate milk. It was actually pretty tasty – it seems like a scoop of chocolate protein powder was mixed with the milk. I'm just not sure I'm crazy about the name – "Rocket Refuel" makes me feel like a cartoon character or something.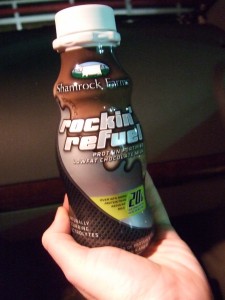 By the time we finally made it home, I was one hungry lady. I tossed together some salads for mom and me: romaine lettuce, sliced avocado, baked sugar snap peas, and yogurt-based thousand island dressing. The dressing was very rich and creamy, but only 60 cals per 2 Tbs serving! I'm not in the habit of counting calories, but if you are – this thousand island dressing is a very good option.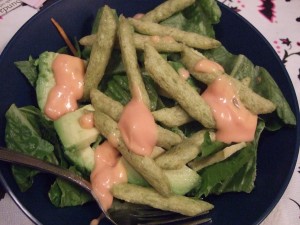 And then 2 small-ish slices of veggie pizza. Yum.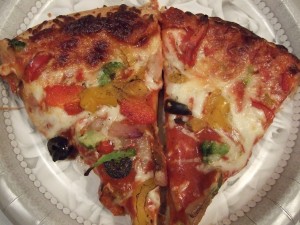 My eyes are getting pretty heavy, so I think an early bedtime is in order. But first I might have to sample the mini-cheesecake bites in the freezer…
Happy Weekend!
And in case you need more motivation to get movin' – check out this NY Times article on why exercise makes you less anxious. A very interesting read, indeed!